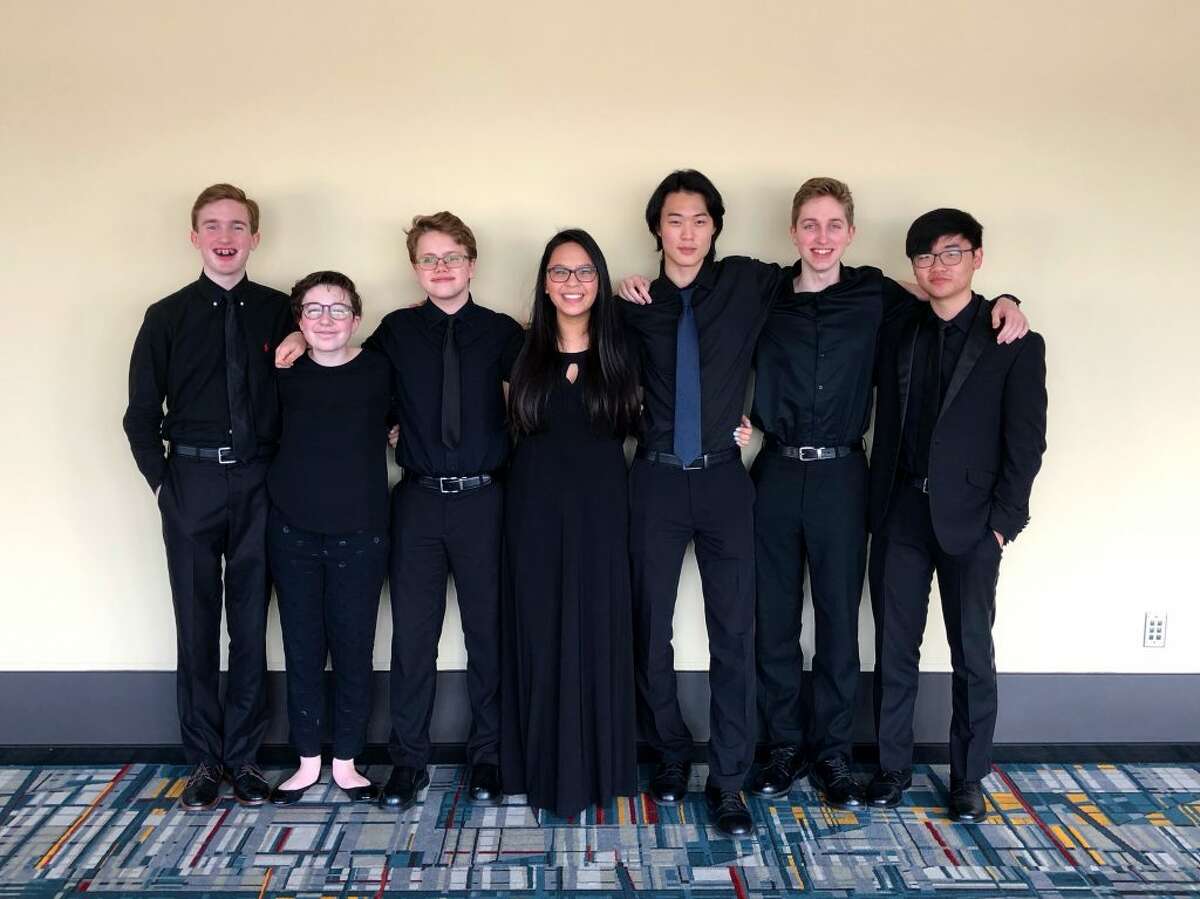 Ridgefield High School music students performed at the CMEA All-State Festival in Hartford this past April.
After participating in the Western Regional chapter, they were eligible to audition for this statewide group in January.
The students not only had to work incredibly hard to pass this second competitive audition process, but also faced the challenge of learning difficult new music, a news release said.
In the span of three days, they spent over 13 hours in rehearsal, working towards a great concert at the end of the weekend, the release said.