This is a carousel. Use Next and Previous buttons to navigate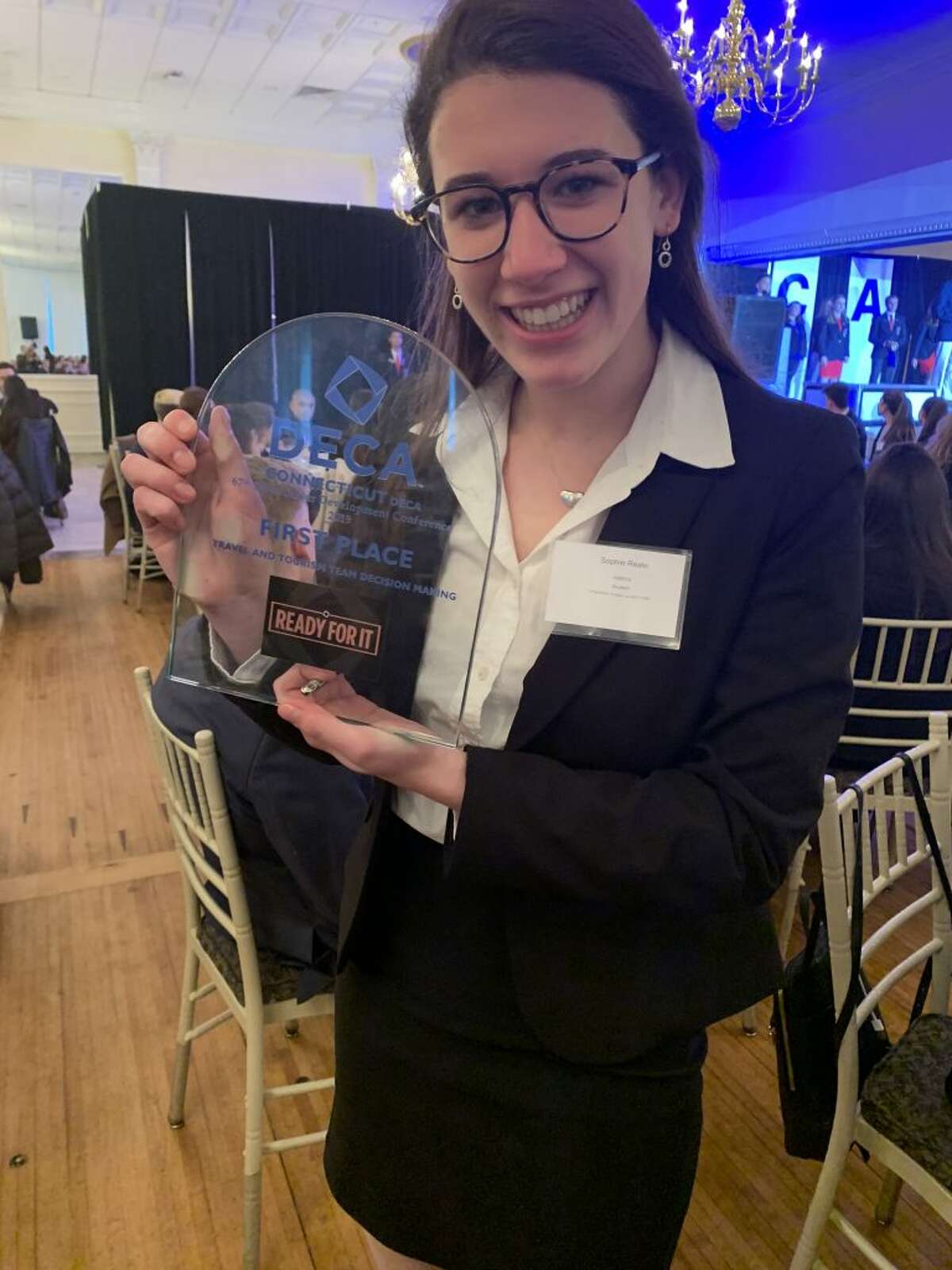 Ridgefield High School junior Sophie Reale was awarded first place winner in the category, travel and tourism, at the DECA state competition held on March 5. Senior Allison Catizone and sophomore Avery Simoneau placed sixth in the financial services category.
DECA is a nationwide nonprofit organization that prepares high school and college students for careers in marketing, finance, hospitality and students with over 200,000 members and 3500 high school chapters. 
The Ridgefield High School chapter is open to any students who participate in a high school business class. For more information, please contact kbrown@ridgefieldps.net.