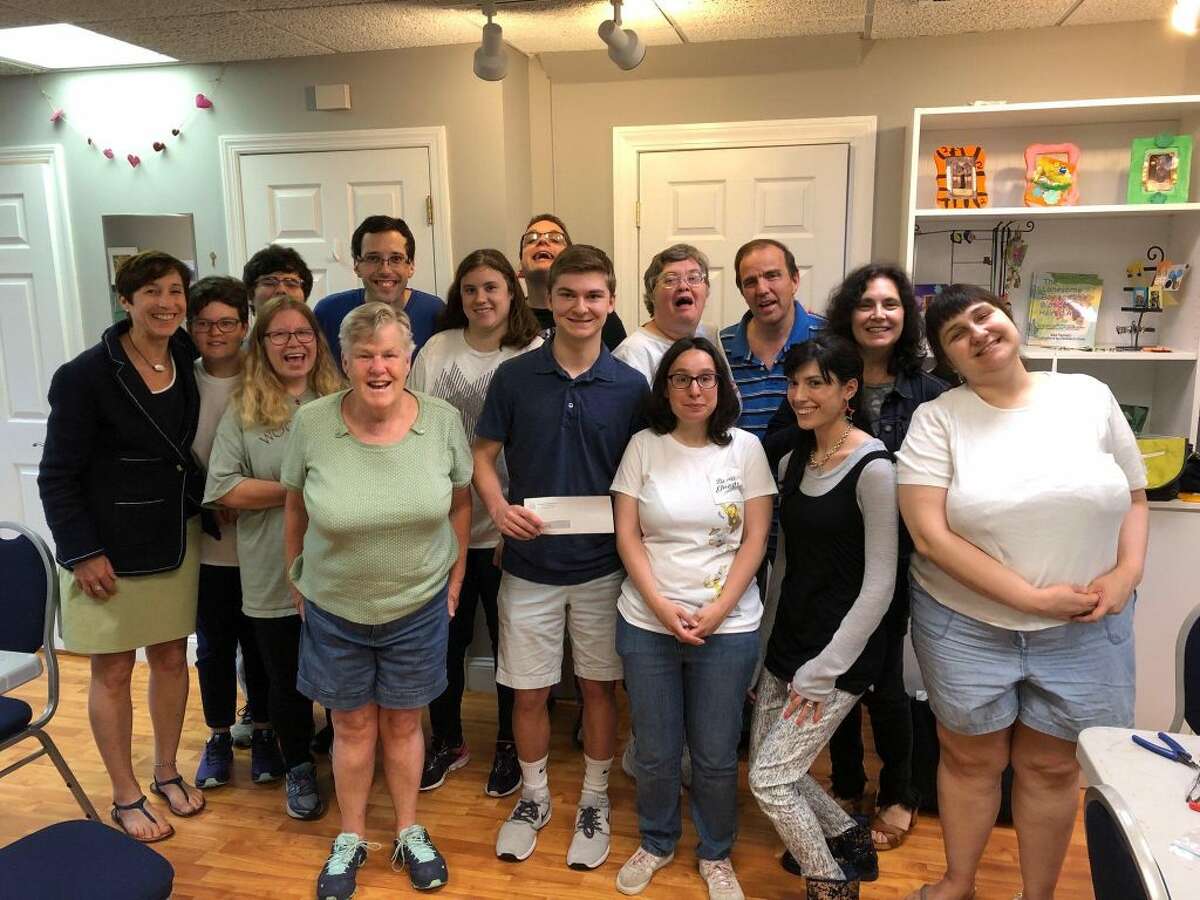 Students in the Investment Club at Ridgefield High School raised money for SPHERE through its third annual FUNDraiser.  Investment club president Mike Zvon visited with board member Wendy Lionetti at SPHERE on June 20 to present the donation.
The FUNDraiser was started last year as a way to incentivize investment club members to carefully select investments for the  year-long simulated investment portfolio, while raising money for a worthy cause. The FUNDraiser ties the club's investment fund performance to the amount the club would donate to a given charity. For example, if a donor pledged $100 and the fund increased by 10%, the full donation given by the donor would be $110.
Club members worked throughout the school year making investment decisions for the simulated portfolio and asking for pledges.  Club members also created a spreadsheet to track the portfolio's performance in real-time.
The fund finished up 2.6% with big gainers including Amazon, Ferrari, Synopsys and TerraForm Power.
SPHERE's mission is to enrich and enhance the lives of adults with disabilities through education, recreation and the arts while fostering and nurturing relationships between its members and the community.
For information on how your business can get involved with the charity FUNDraiser in the future contact business teacher and investment club advisor Jesse Peterkin at jpeterkin@ridgefield.org.