This is a carousel. Use Next and Previous buttons to navigate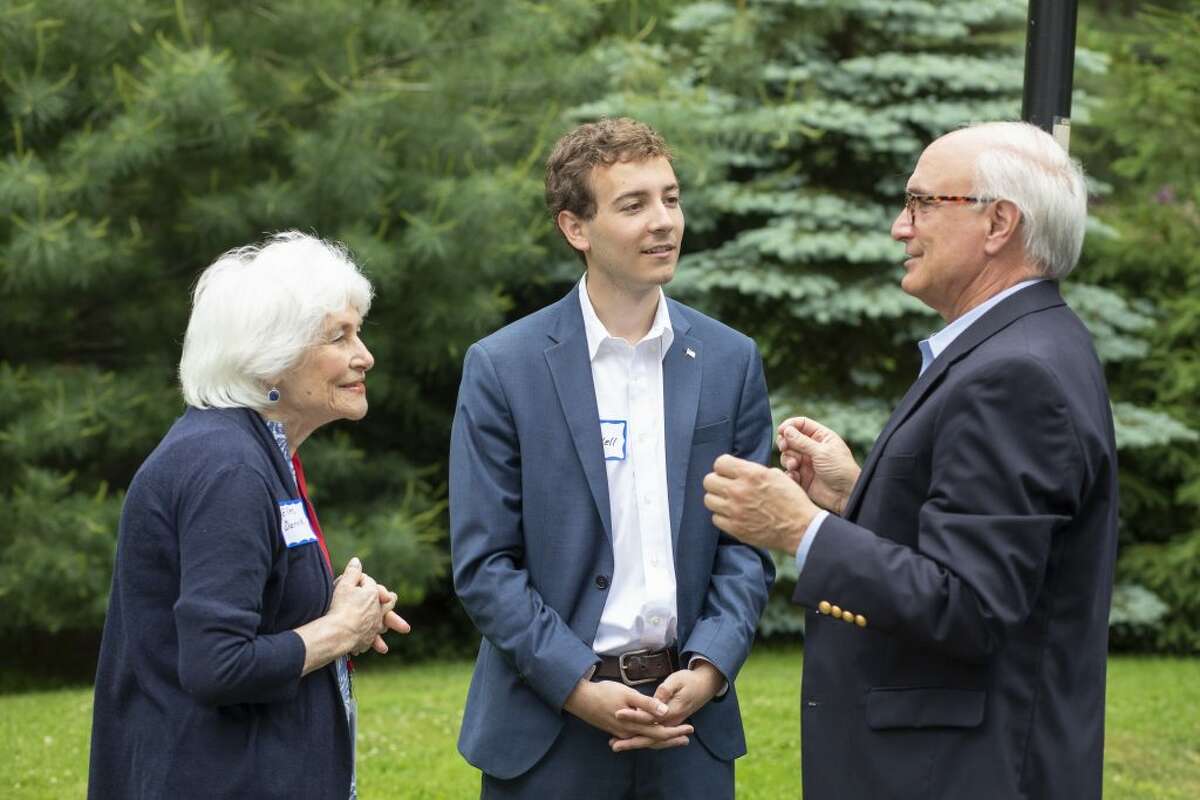 Ridgefield Democrats rallied on June 17 to hear Will Haskell, Democratic candidate for the 26th State Senate district, speak about the challenges and opportunities facing Connecticut and his plans to address them in Hartford.
Ridgefield residents Ellen and Murray Darvick hosted the event, which was attended by Ridgefield First Selectman Rudy Marconi amongst other local democratic leaders.