This is a carousel. Use Next and Previous buttons to navigate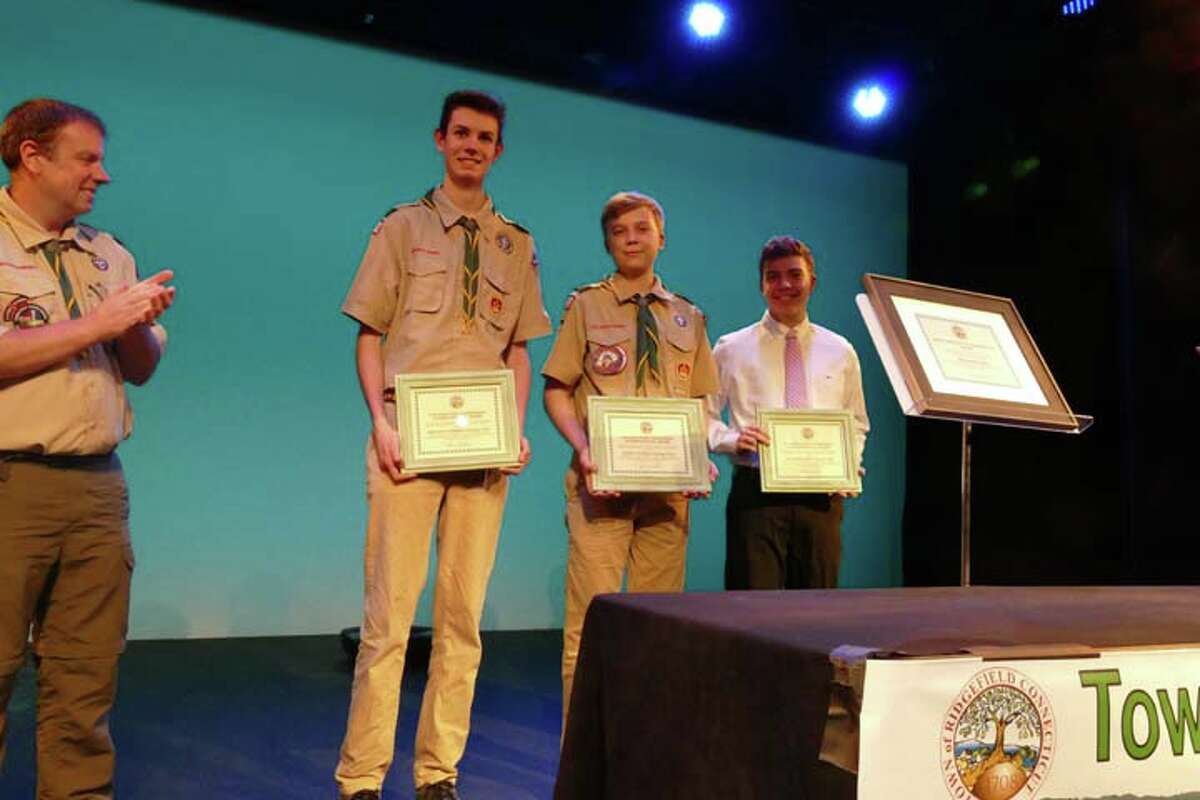 The Ridgefield Conservation Commission held its annual award ceremony at ACT of CT earlier this month.
More than 70 guests enjoyed the gathering, including members of the various town commissions, Board of Selectmen members, Ridgefield Rangers, Boy Scouts and their families, and open space enthusiasts.
Dr. Ben Oko was awarded the Edith Meffley Award and three Scouts were presented Environmental Awards for their work on improving Ridgefield's open spaces and trails. 
Presenters included Commissioners James Coyle and Daniel C. Levine, First Selectman Rudy Marconi, and Margery Winters. 
Sixty small oak tress were given away to guests as a "thank you" for their annual volunteering as part of the commissions dedication to help "re-tree" Ridgefield.