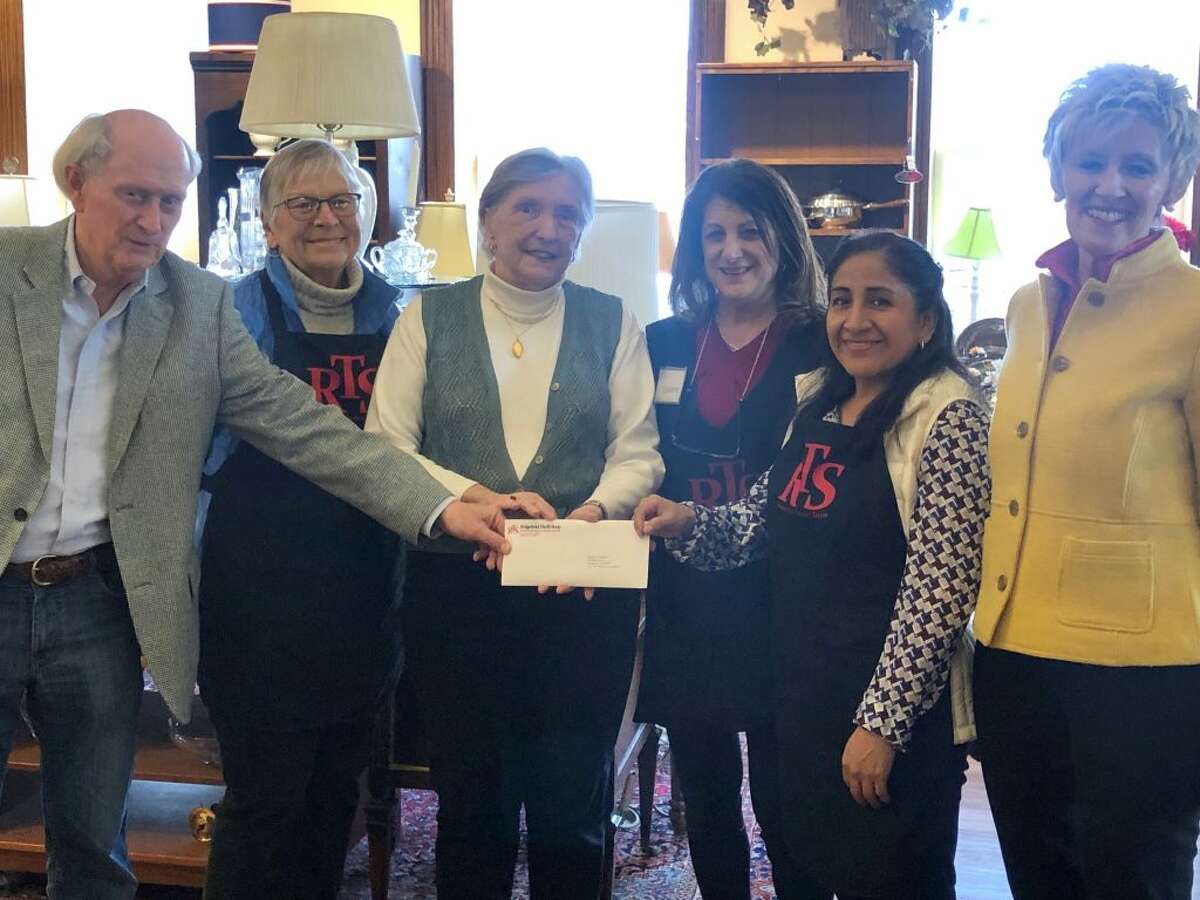 Two of Ridgefield's leading volunteer groups teamed up when The Ridgefield Thrift Shop presented Rides for Ridgefield with a grant to help it continue its mission providing transportation solutions for seniors and those with mobility disabilities.
"The Ridgefield Thrift Shop is so pleased to grant funds again this year to continue your critically important mission of providing rides for residents with mobility disabilities," Thrift Shop Executive Board Member Anita Vallee told Rides for Ridgefield's Development Chair Margaret Thompson and Board Chair David Smith as she presented them with the grant check.
The Thrift Shop supports local non-profits organizations through recycling, repurposing, and reselling generously donated goods. 
"Rides," Board Chair David Smith, in accepting the grant added that, "Like the Ridgefield Thrift Shop, Rides thrives on the generosity of the community. Thank you very much for helping us provide rides to seniors who no longer drive and other Ridgefield residents with mobility disabilities."
Rides for Ridgefield handled over 970 calls and provided more than 1260 trips in 2018. Its volunteers have driven residents over 12,800 miles to medical appointments, religious services, Founders Hall, entertainment, social and other engagements.
To learn more about Rides for Ridgefield or to volunteer please contact Rides for Ridgefield 203-894-7433 or RidesForRidgefield.org.