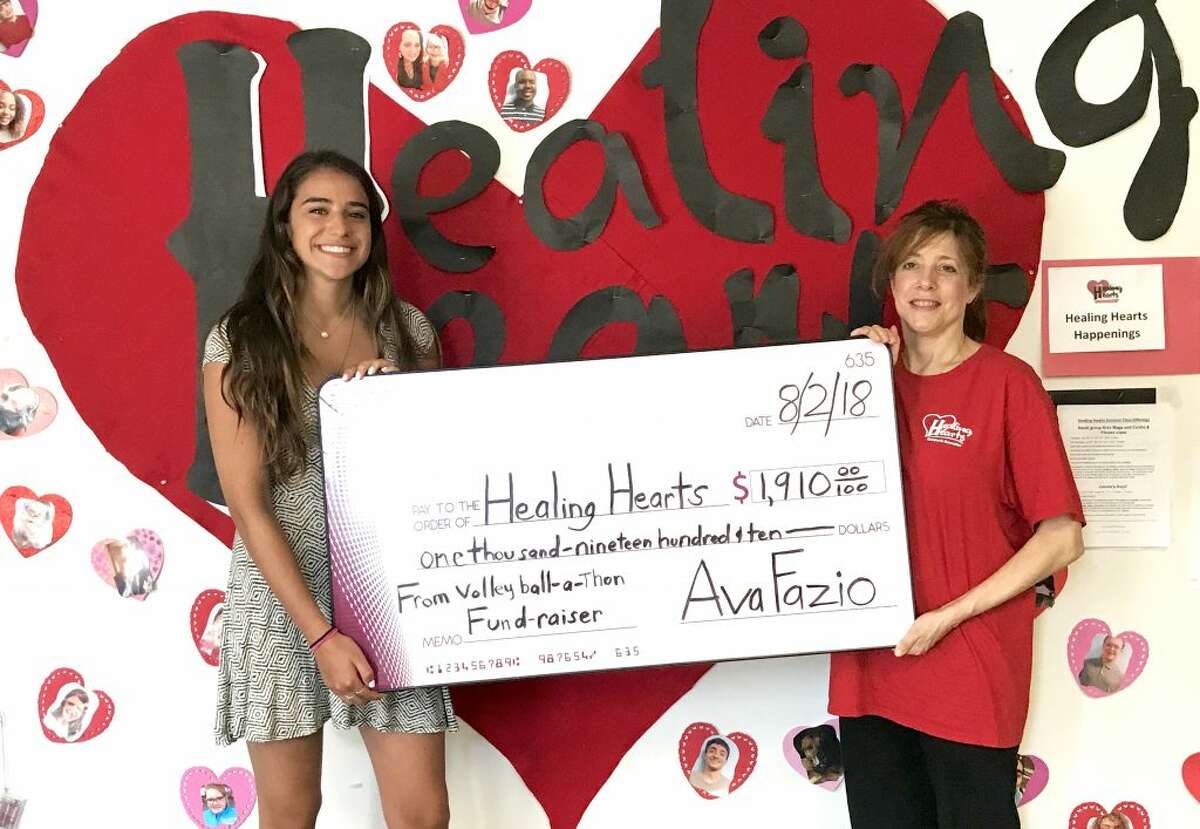 A Volleyball-A-Thon was held last month to raise money for Healing Hearts Recreational, a non-profit organization located in Stamford benefitting young adults with special needs.
The event was created by Ava Fazio, a rising senior at Ridgefield High School and varsity volleyball player.  She has been working with the adolescents and young adults at Healing Hearts Recreational in Stamford for the past several months practicing for this Volleyball-A-Thon teaching the participants volleyball skills and teamwork.  Ava said, "I wanted to use my love of volleyball and the skills and teamwork the activity promotes to help these young adults. Volleyball is great sport where you have to work as a team and everyone on the court needs to be present and in the moment during a game.  It helps with concentration and fosters team spirit."
Ava said, "Our goal was to achieve 20 consecutive hits over the net.  We surpassed our goal and reached 59 consecutive hits!  This was a huge accomplishment for the participants, and everyone had a lot of fun doing this!"
Ava had hoped to raise $1,000 for Healing Hearts.  So far she's raised over $1,500 and donations for this fundraiser are still coming in.  The organization expects the total amount to be over $2,000!  Donations can still be made by either going onto the Healing Hearts Recreational website (www.healingheartsrecreational.org ) or on their Facebook page (https://www.facebook.com/HealingHeartsRec/)
Healing Hearts Recreational is a 501(C)(3) organization dedicated to improving the lives of individuals with special needs. Healing Hearts addresses social and recreational needs of children, teens and adults with a variety of neuro-developmental disabilities offering programming adapted to the individual's physical and/or cognitive and developmental challenges while emphasizing peer interactions in a safe environment.