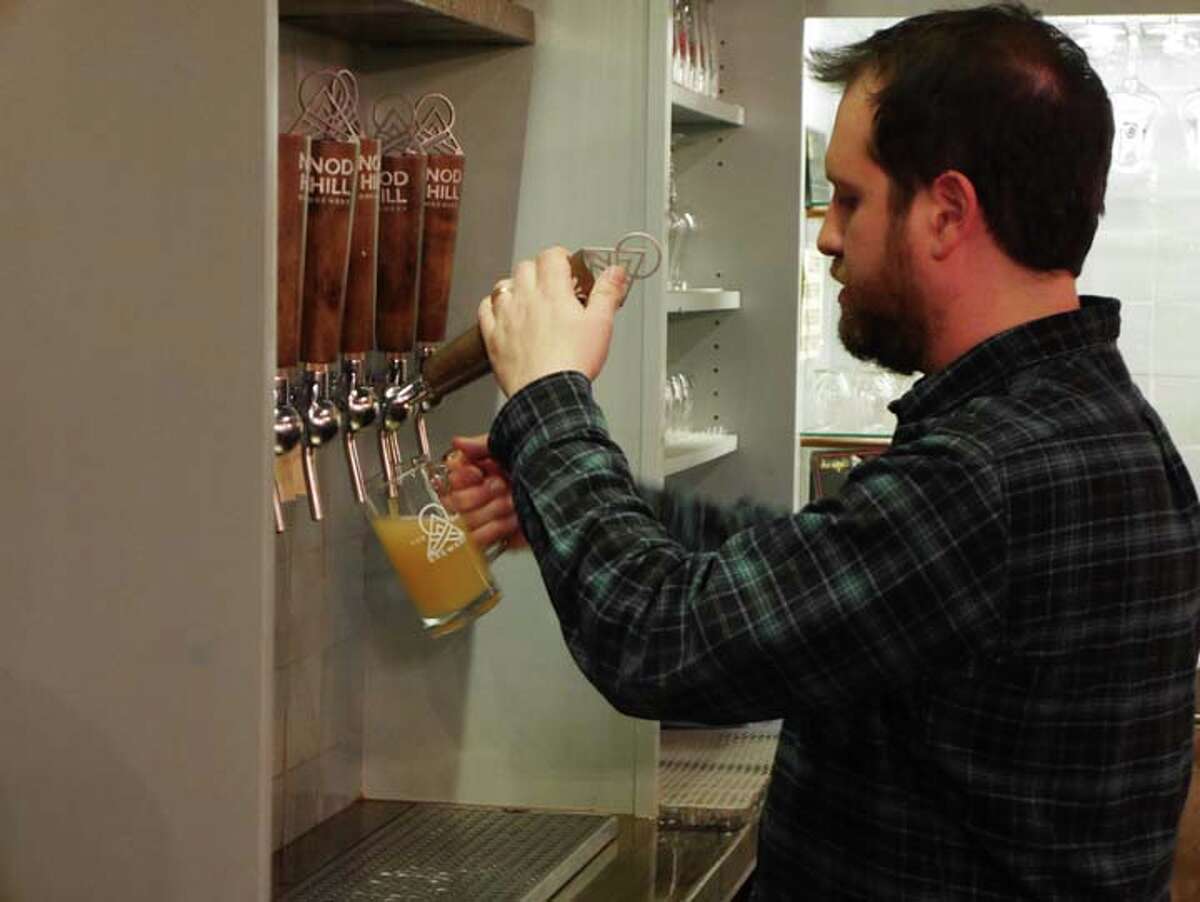 Beer and funding for Parkinson's research made an unlikely duo at Nod Hill Brewery in Ridgefield last week. Organizers Katie Boland and Chris Tracey put together the "Pints for Parkinson's" fundraiser to raise money for the Michael J. Fox Foundation.
A $10 donation bought participants a mug for one beer, donated by the brewery. Gallo Ristorante provided food for the event.
"All of the money raised goes to research," said Boland, who plans to run in the New York Marathon.
Tracey said he was diagnosed with the condition, a neurodegenerative disorder, five years ago. Last year, he received a treatment that involved implanting a computer in his chest, with wiring that runs deep inside his brain. He said the moment the computer was switched on, the severe tremors he had experienced instantly improved.
"I'm living proof of what research can do," Tracey said.