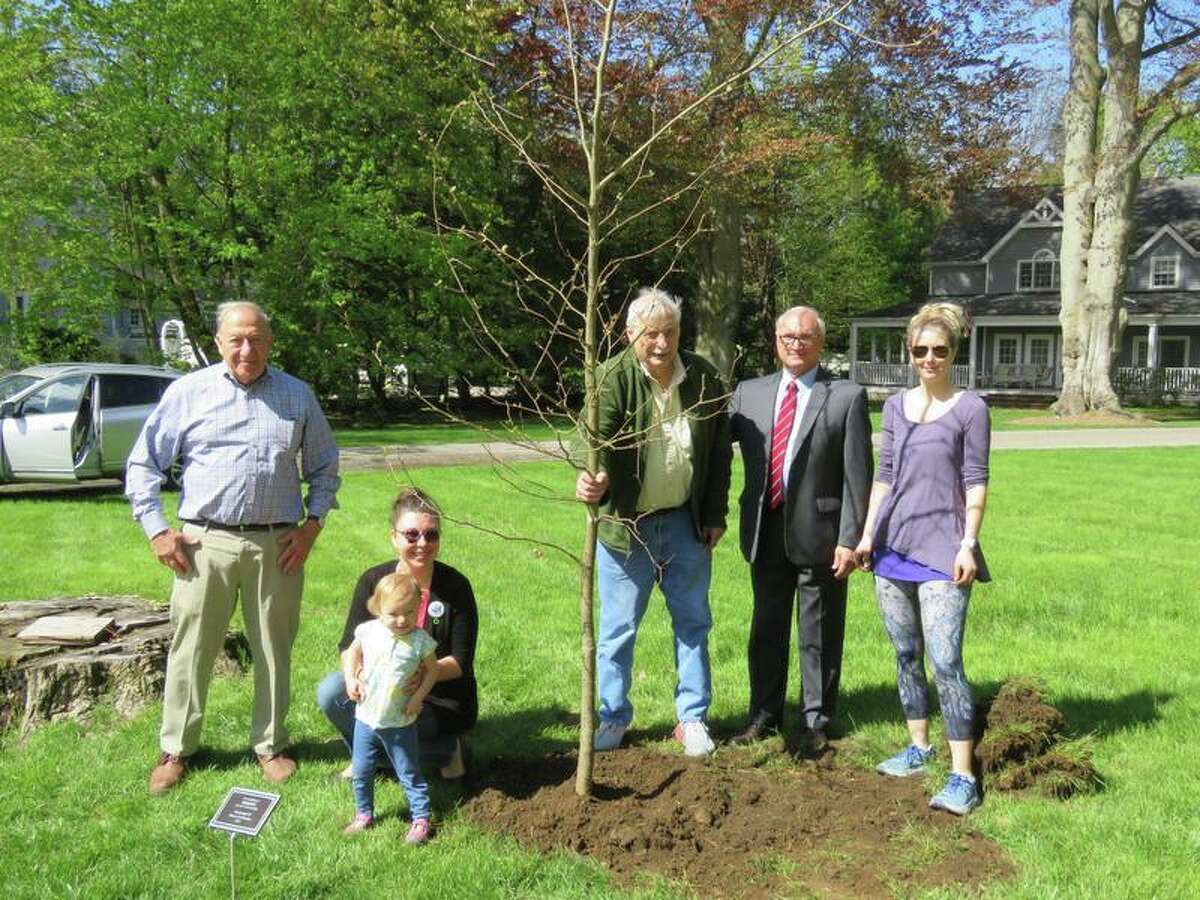 Pleading price-gouging, the pickleballers of Ridgefield, Connecticut, brought their complaints of financial oppression by the Parks and Recreation Commission to the Board of Finance and then the Board of Selectmen — but both boards said they had no authority over pickleball fees or other specifics within the parks and recreation budget.
"Many of us are seniors who want to stay in place," said Andrea Beebe of Main Street said. "Until recently, we felt Ridgefield wanted and worked to keep us here. Unfortunately, we're beginning to question our decisions."
A group of 37 pickleballers attended the Feb. 19 finance board meeting to object to a change in the Parks and Recreation Commission's pricing of pickleball — requiring a $480-a-year wellness membership rather than a $120 recreation membership to play pickleball. A group of about 20 pickleball players then appeared before the selectmen Feb. 22, making the same arguments — with five people speaking at each meeting, some of them the same ones.
"I know we don't get involved in this," Selectwoman Maureen Kozlark said later in the Feb. 22 meeting. "But I would like a better explanation of the pickleball fees."
The Parks and Recreation Commission was not represented at either meeting. It has met with representatives of the pickleball group, and in response to complaints moved to phase in the price increase over three years.
Pricing provided by Parks and Recreation Commission Chairman Phil Kearns shows that Ridgefield resident seniors, age 60 and over, get a discount so the pickleball prices would go from $120 in 2018 to $216 ($18 a month) in 2019; $324 ($27 a month) in 2020; and $432 ($36 a month) in 2021. 
Non-senior Ridgefield resident pickleball players' membership costs will go from the former $120 a year to $240 for 2019, $360 in 2020 and $480 in 2021. Non-resident rates go $300, $450, $600 a year from 2019 to 2021, and non-resident seniors' pickleball rates would go up to $270, then $405 and $540 a year.
Non-member players can participate by paying drop-in fees: $8-per-session for resident seniors, $10-per-session for residents; and $12-per-session for non-residents.
"P&R Commission, as always, is happy to meet with any of our members anytime they have a concern," Kearns told The Press in an email. "We have met already with some on this issue."
The pickleballers described the fee hike — even if phased in — as a 400% increase that could not be justified.
Beebe was among pickleball players to speak to both the finance board and the selectmen. She protested "the outrageous increase from $120 to $480 per year for town residents and an equal amount for non-residents."
Real money
Even with the 10% senior discount, she said, the remaining $432 a year is steep for many seniors — who make up the majority of the pickleball players.
"If this rate increase is allowed to stay, for some if they choose to pay it — which I doubt many will — it is nearly half the property tax relief they receive," she said, referring to the town's $1,040 tax break for seniors.
"For many, this is real money, with real consequences," Beebe said. "...What about the senior whose primary source of monthly income is the Social Security check? Yes, there are Ridgefiled residents on fixed incomes." 
"A letter by Louise Sandy was posted today online by The Ridgefield Press stating that she just received for the first time in three years a cost of living increase of 2.5%, or $18 a month," Beebe said. "That is a far cry from four times the existing rate to play pickleball."
Social support
Ellie Hartog of Whipstick Road emphasized pickleball's social benefits.
"The sport has promoted wellness on several levels — physical health, socialization, and emotional support among players," she said. "While many of us are not advanced players, this sport has proven to be an important social network. The sport offers yet another opportunity for seniors to age in place and contribute to the community, supporting a variety of town resources.
"We pay taxes without burdening the school system! Unfortunately, this recreation and social support system is now in jeopardy."
Jairo Contreras of Barrack Hill Road offered some price comparisons. 
"The committee," he said, "wants to change the fees similar to private clubs. The recreation center isn't a private club!"
Contreras was one of a few speakers to compare pickleball to drop-in basketball.
"They haven't changed any of their fees," he said.
He questioned the Parks and Recreation Commission's assertion that 60% of pickleball players are from out of town.
"Based on our numbers, these numbers aren't factual," he said.
Participation in what were very active Sunday pickleball sessions had dropped 50%.
"If their goal was to upset the pickleball group, they've succeeded," Contreras said.
Regional draw
Paul Morris of Tanton Hill Road agreed, saying pickleball used to draw large numbers, especially on Sundays, when people came from all over to participate in Ridgefield's lively pickleball scene —and often spent money in town restaurants and shops.
"We had people driving for an hour to Ridgefield," he said. 
The crowds of 50 or so players who used to show up have dwindled.
"Now we're getting about half that," he said.
He protested the string of fee hikes from $120 to $240 to $360 to $480.
"That's too much of an increase. It's not reasonable," Morris said. "The rec center is not a private club. It's not a for-profit club."
Garry Prehodka of North Street said pickleball's value to seniors went far beyond athletic competition.
"It is incredibly social. Much of the time you're sitting and talking," he said. "...I someone can't play because of a price increase, it would be a crime."
One other speaker addressed the subject from a different angle. Ed Tyrrell of Pond Road — a taxpayer advocate who's a regular at town board and commission meetings — reminded the finance board that pickleball prices weren't under their jurisdiction.
"All of this is great. It's not in your lane," Tyrrell said. "We have an independently appointed Parks and Recreation Commission. If they are supervised by anyone, it's the Board of Selectmen."
Finance board Chairman Dave Ulmer had made this point at the start of the meeting. Although the finance board sets a budget for the town, it isn't charged with manipulating line items within department budgets — including the Parks and Recreation Commission's.
"We will relay your comments to them," Ulmer told the pickleballers.
"I don't play pickleball," finance board member Dick Moccia said at discussion's end. "...The social aspect of it I understand. I am a senior, and I feel there's some legitimacy to it."
He told the crowd that although the finance board can't overrule the Parks and Recreation Commission's price structure, their objections would be heard.
"The fact you're here will get the message across," Moccia said.