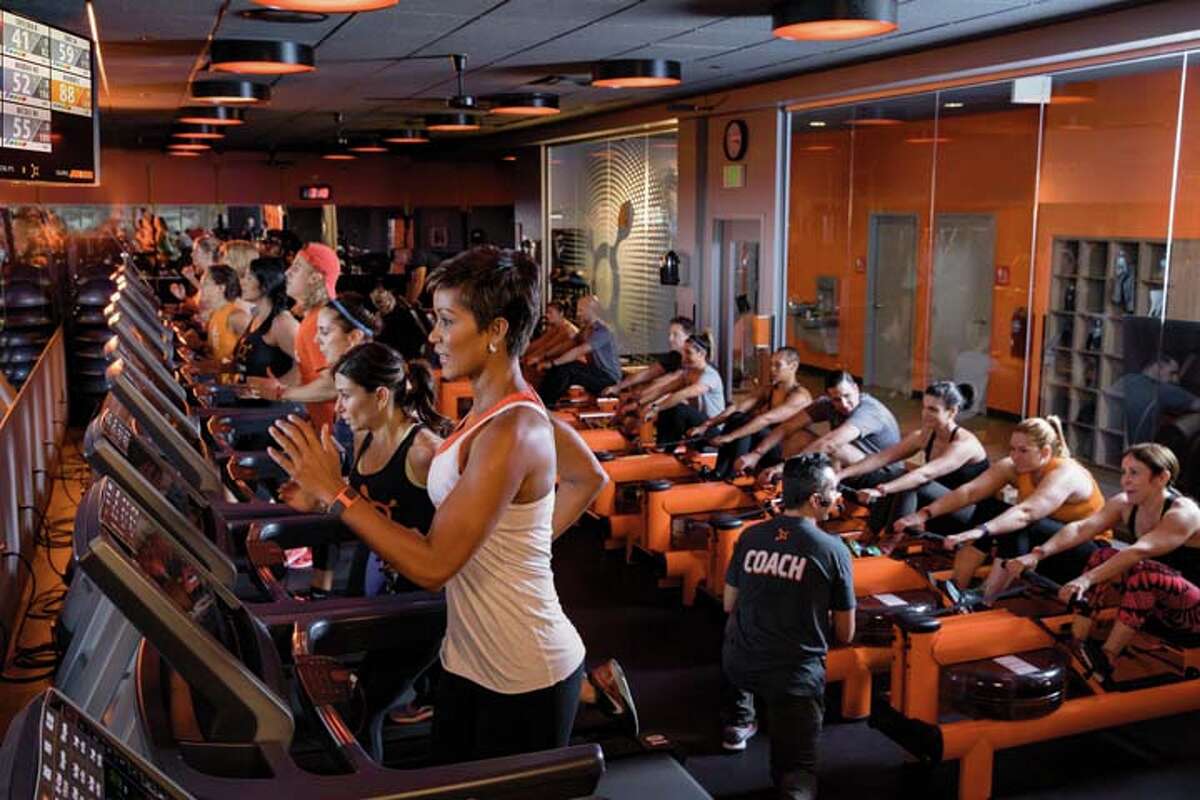 Balloons, signs, and clementines.
It's hard to walk around Ridgefield's Main Street and not notice there's been a bit of an orange invasion of late. And it's not because of the Tiger colors —orange and black —worn by Ridgefield High School athletes.
No, the orange is in relation to the promotion of the town's newest gym, Orangetheory Fitness, that's set to open at the end of the summer at 1 Ethan Allen Highway.
So why all the publicity on Main Street?
"We like to be part of the neighborhood," said Tara Costa, managing owner of Ridgefield's Orangetheory studio. "We've been drawn to this area for years and when the opportunity came up to be in town, we didn't hesitate. ...
"Downtown Ridgefield is something special," she added. "You don't have that everywhere. ...We've been looking here for a while and now the time has finally come."
Orangetheory Fitness has opened a satellite storefront on Main Street in the former Rockwell Art and Framing location. Orangetheory is using the office to sign up new members while the studio on Route 7 gets renovated.
"We're working with other businesses, beginning to get ourselves involved in the community," said Costa. "We're hiring for coaches for our team and looking to sell some memberships."
While it may all sound familiar, Orangetheory isn't your typical gym.
The studio runs on a class-based schedule, incorporating science and technology into every session. In a class, members will use water-based rowing machine, perform TRX exercises on the mat, and work out in a treadmill station.
Every class — every day — is different than the last one.
"It's a different experience," said Costa, who's been an owner for four years. "We're looking to provide our members, our staffers, and this community with more life ... We want people inside our studio conquering their goals. Because when they do that, it gives them confidence and that exudes into their personal life."
Each workout is 60 minutes and Costa said that the workouts are varied
"You could be spending half your time on the treadmill one class and half your time on the floor," she said. "Then you could come in the next and you're running around from the treadmill to the rower back to the treadmill then back to the rower and then finishing on the floor. ... The founder of Orangetheory and her team are curating workouts every day and they're tested out before they come to us."
There are 10 to 12 classes offered every day and members can reserve space for them through the gym's app, which tracks personalized information like heart rate. Each class can hold 24 to 26 members.
Orangetheory will be open from 4:30 a.m. to 9:30 p.m. and will have about 16 staffers.
"When you sign up for a station in the app, it's yours for that hour," Costa explained. "Our coaches will lead you in the workout, and they're highly effective. ..."
The pop-up up shop on Main Street will be open every day of the week until the studio opens. Costa said the weekday hours will be 10 to 8 and on the weekends, the hours will flucuate but should be around 10 to 5.
"We want to put our stamp on Ridgefield," she said. "We've already done a ton of events — the barbecue festival at the community center, Run Like a Mother, and we just did a membership kickoff event at 850."
For more information, contact studio manager Shaun Chang at studio0810@orangetheoryfitness.com and call 203-617-1701.