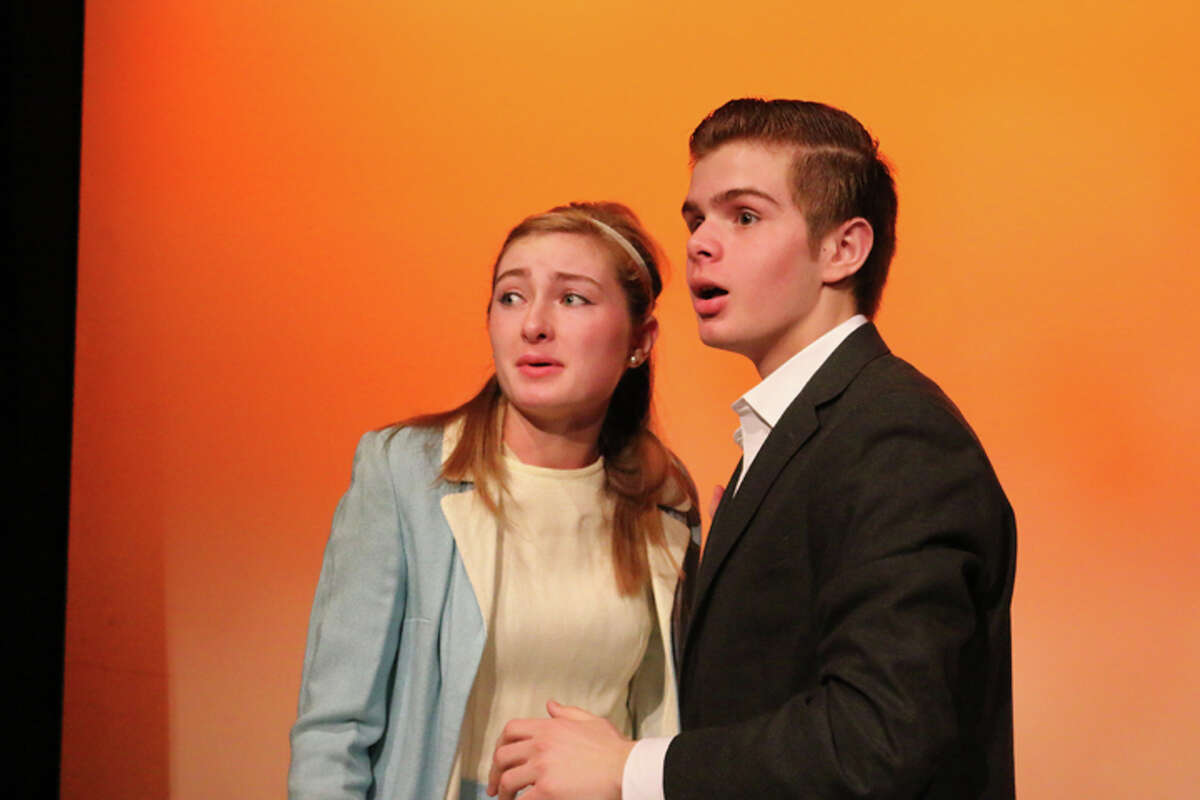 An evening of student-directed One-Act Plays, presented by The Visual and Performing Arts Department of Ridgefield High School, continues for a second weekend with shows on Jan. 31, Feb. 1 and Feb. 2 at 7:30 p.m. in the high school's Black Box Theatre.
The short comedies to be presented are The Loveliest Afternoon of the Year by John Guare, directed by senior Emily Parker; Roll Over, Beethoven by David Ives, directed by senior Evan Smolin; Beauty by Jane Martin, directed by junior Ana Kowalczyk; Perfect by Mary Gallagher, directed by junior Lucy Basile; and Funeral Parlor by Christopher Durang, directed by junior Lane Murdock.
Emily Parker, a second-year director, working under the supervision of teacher Sherry Cox, says that having previous experience helped her, although her decision this year to explore a new genre of theatre made her process more difficult. She explains, "Because The Loveliest Afternoon of the Year is an absurdist piece, I found it most challenging to move away from the dialogue and try to incorporate lighting, sound, and a simplistic set to allow the audience to draw their own conclusions." She says she is "constantly learning from new material and the actors."
Performing in the shows are Callie Amill, Eleanor Andresen, Ava Cowles, Owen Gaydos, Jessica Hay, Liam Huff, Hannah Jay, Reed Koh, Lucy Kubrin, Kyra Linekin, Thomas Mitchell, and Sophia Smith. Shane Jaeger is the stage manager. Working tech are DJ Ammirato, Emma Jaeger, Conor Hankla and Maiki Muursepp on lights, and Donata Libonati and RJ Carey on sound.
The show is approximately 75 minutes long and is presented without intermission. Tickets are $10 and will be sold at the door. Ridgefield seniors who have a Gold Card may enjoy one show for free but must have the card with them for admission. Mature audiences are suggested. Show information is at rhsperformingarts.info/
This article was submitted to The Press by the Ridgefield High School Theatre Boosters Club.