This is a carousel. Use Next and Previous buttons to navigate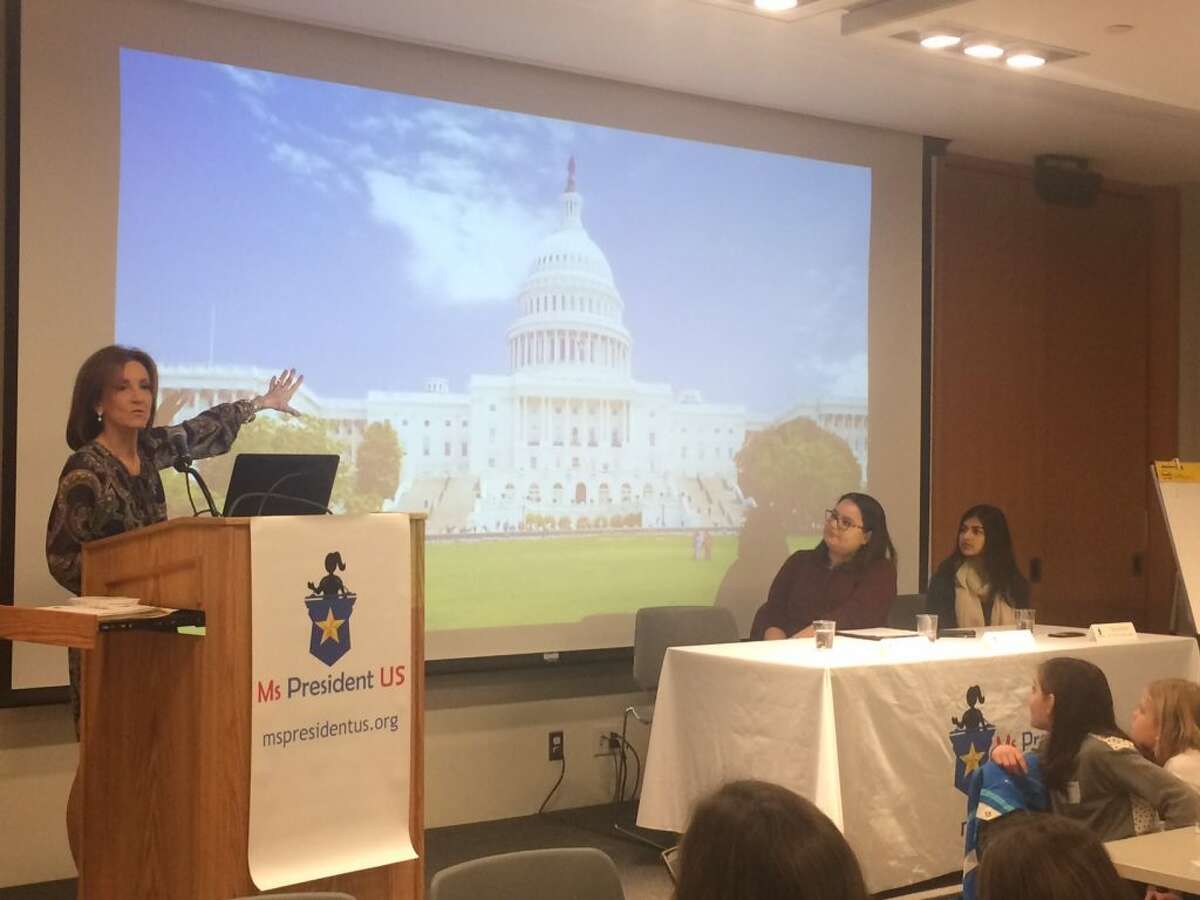 On Dec. 8, the girls' civic leadership program Ms President US (mspresidentus.org) held its fourth monthly session at the Ridgefield Library. Titled "Debating Among Federal Leaders," this module offered participants on overview of how our federal government is structured, provided key lessons on how to debate properly and provided the girls an opportunity to put those lessons to use.
The session kicked off with presentations by Stephanie Podewell, district director and deputy chief of staff to Connecticut Congresswoman Elizabeth Esty (D-5), as well as former New York Congresswoman Dr. Nan Hayworth (R-19). Ms. Podewell provided the students an inside look at the workings of a congressional office both in Washington as well as in the district they represent. Dr. Hayworth, the first female physician ever elected to Congress, took the girls through the composition of our three branches of federal government and imparted an insider's view of the life of a U.S. representative.