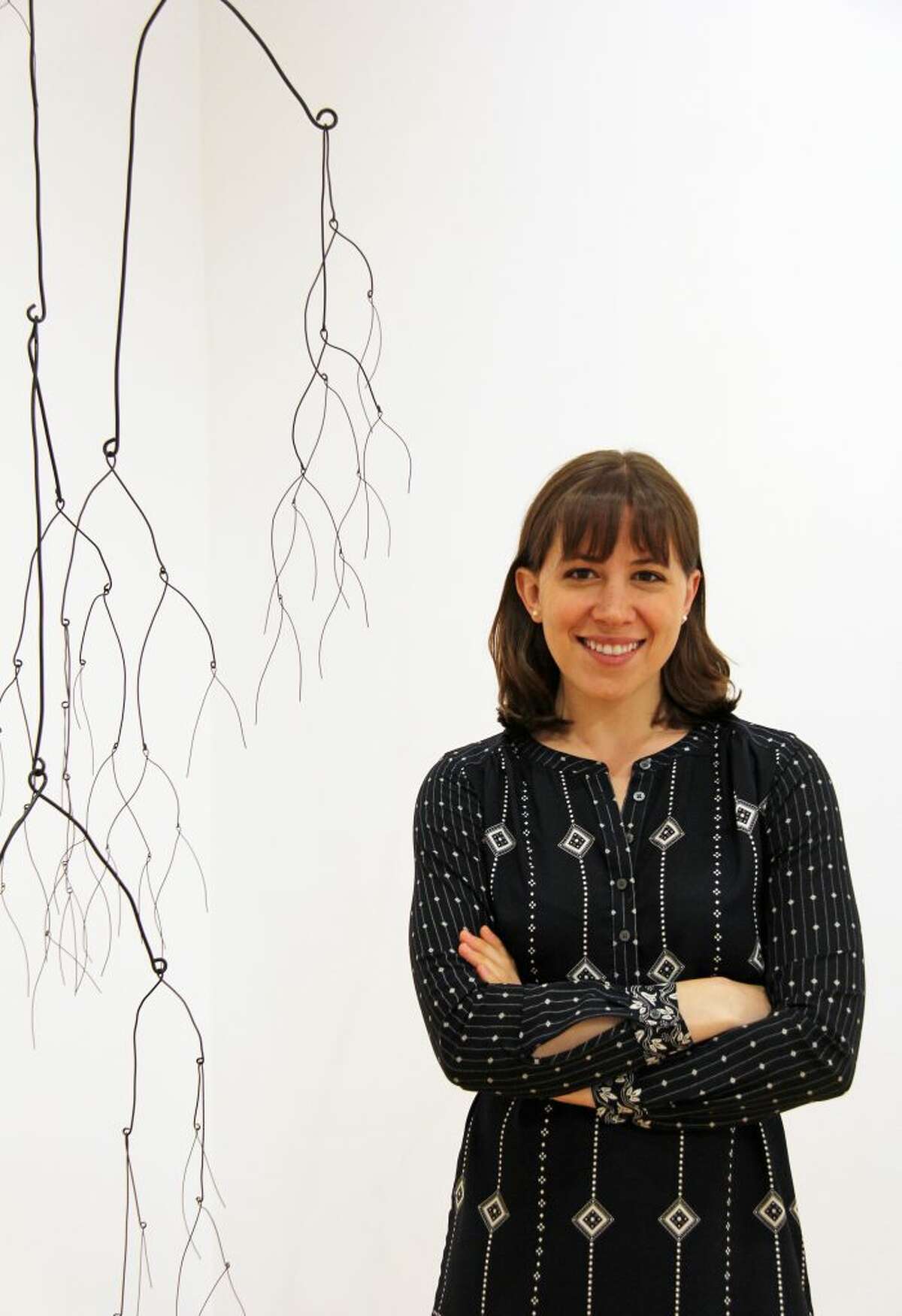 Michelle Friedman, head of education and academic initiatives at the Aldrich Contemporary Art Museum, will be awarded by the Connecticut Art Education Association as Outstanding Museum Art Educator of the year at the annual award celebration and dinner on Sunday, April 28 at the Country Club of Farmington.
For over 10 years, Friedman has worked with children, adults, and families on inquiry-based and art-making focused programming. She has also developed partnerships with regional organizations, schools, and school districts where she created collaborative programs designed to engage students, teachers, and professionals in creative and critical thinking through the arts.
One such partnership is with the Ridgefield Public School district, where all third grade and eighth grade students participate in artist- and museum education led residencies both in The Aldrich's galleries and their classrooms. These programs allow students to create alongside their peers in innovative ways, display their work for the public in the Museum and their schools, and engage with and learn from the art and artists who are at the core of the Museum's mission.
These programs, IDEA (third-grade) and Common Ground (eighth-grade), are both assured experiences for students at these grade levels.
"Throughout our history The Aldrich has been a leader in museum arts education," said Cybele Maylone, Aldrich executive director. "Our innovative programs and deep community connections are key to our mission to connect today's artists with the public. We are incredibly proud that Michelle—who has been leading our work with schools for many years—is being recognized, and are thrilled to celebrate this honor with her!"
To learn more about the Museum's education programs, please visit aldrichart.org.