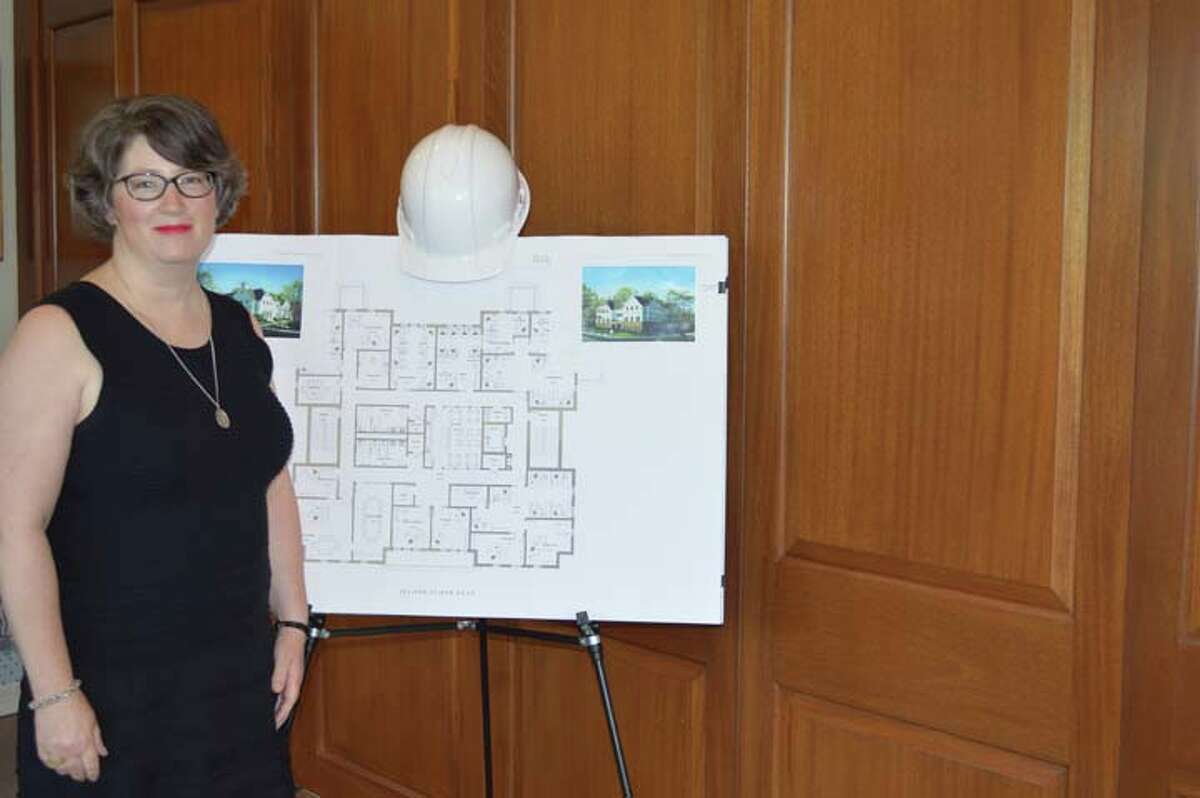 In recognition of her many years of service to the Ridgefield community, Mary Jones has been named the Rotary Club of Ridgefield's Citizen of the Year.
Jones has been involved with various organizations since moving to Ridgefield with her husband, Don, in 1999. Jones was on the chairman of the Board of Ridgefield Community Kindergarten, Veteran Park PTA Board, and chairwoman of the Board at RVNA during its expansion.
She has also served on the boards of the Ridgefield Playhouse and Ridgefield Guild of Artists, and has helped numerous non profit organizations over the years.
Jones, who owns and operates five florist shops in the Ridgefield and Wilton area, is the current president of Board of Downtown Ridgefield.
"Mary exemplifies the Rotary motto of Service above Self," said Joe Savino, Rotary president. 
The club will host its annual Citizen of the Year event at Silver Spring Country Club Wednesday, June 12. Cocktails will start at 6 p.m. with dinner to follow. Tickets are $85 and can be purchased on-line.
The proceeds of this event are returned to deserving charities through the Rotary grant process.
To learn more Ridgefield Rotary, its mission, its people and upcoming events visit us online at www.ridgefieldrotary.org or on Facebook.