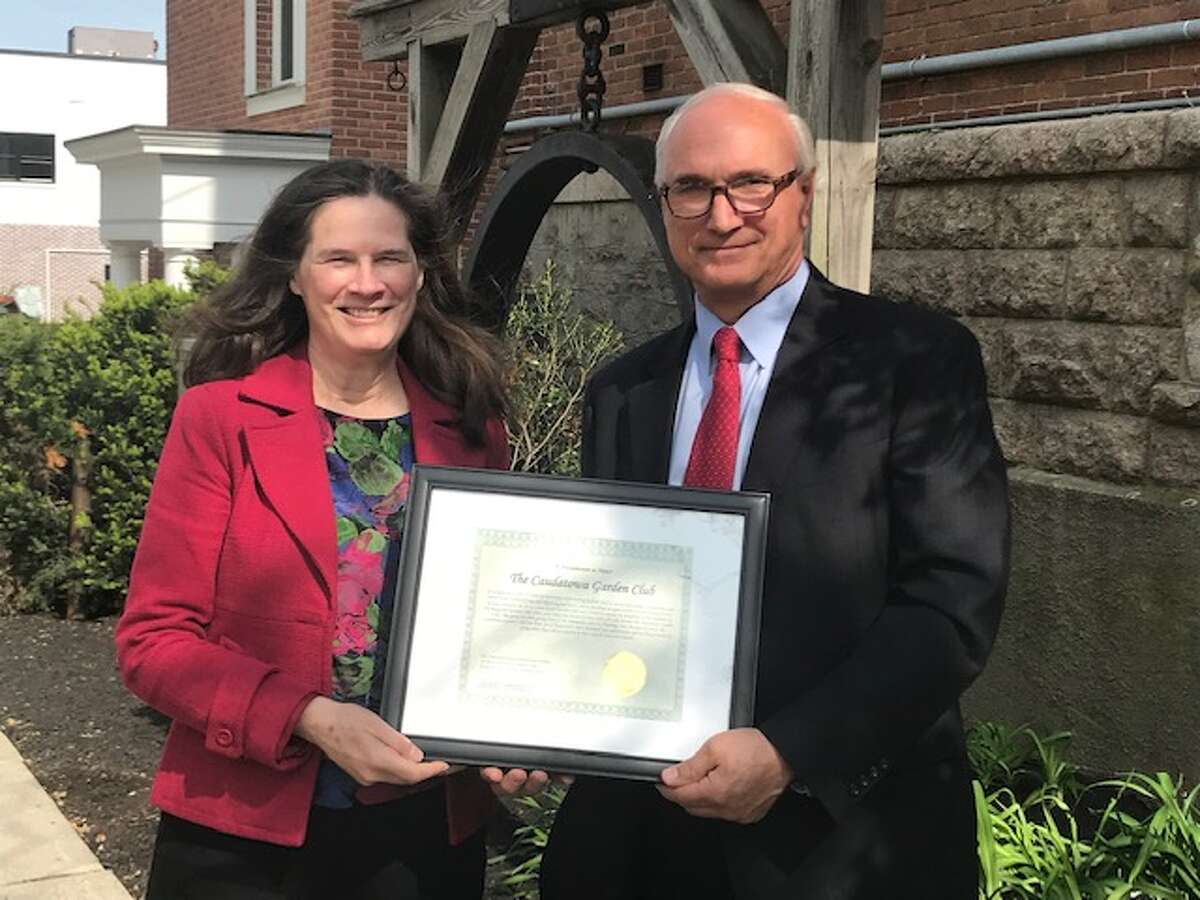 Ridgefield First Selectman Rudy Marconi presented Caudatowa Garden Club President and Master Gardener Ann Dunnington  with a proclamation Wednesday, May 22, honoring Caudatowa for the club's 85 years of service and enrichment: "Beautifying and improving our town, through its civic and educational projects, donations and scholarships; bringing together those interested in gardening and artistic design at all levels, while instilling an appreciation of and concern for our natural resources."
Caudatowa kicked off its 85th anniversary milestone by inviting the public to a standing-room-only presentation at the Ridgefield Library by New York Botanical Garden's vice president of Horticulture Todd Forrest; among its many other activities and services to the town, in the past two years, Caudatowa has become an active participant of  Ridgefield's new Pollinator Pathways program, in concert with other organizations.
This initiative is in response to the growing crisis to our pollinators, without which life would not be possible.  In addition, Caudatowa members embrace appreciation of  both artistic and horticultural skills, building relationships through shared appreciation of the natural world and gardening of all kinds and at all levels, from beginner to Master Gardener. The club includes both female and male members. Those interested in learning more about Caudatowa can contact Ann Dunnington, President and Membership Chair, atald.caudatowa@gmail.com.