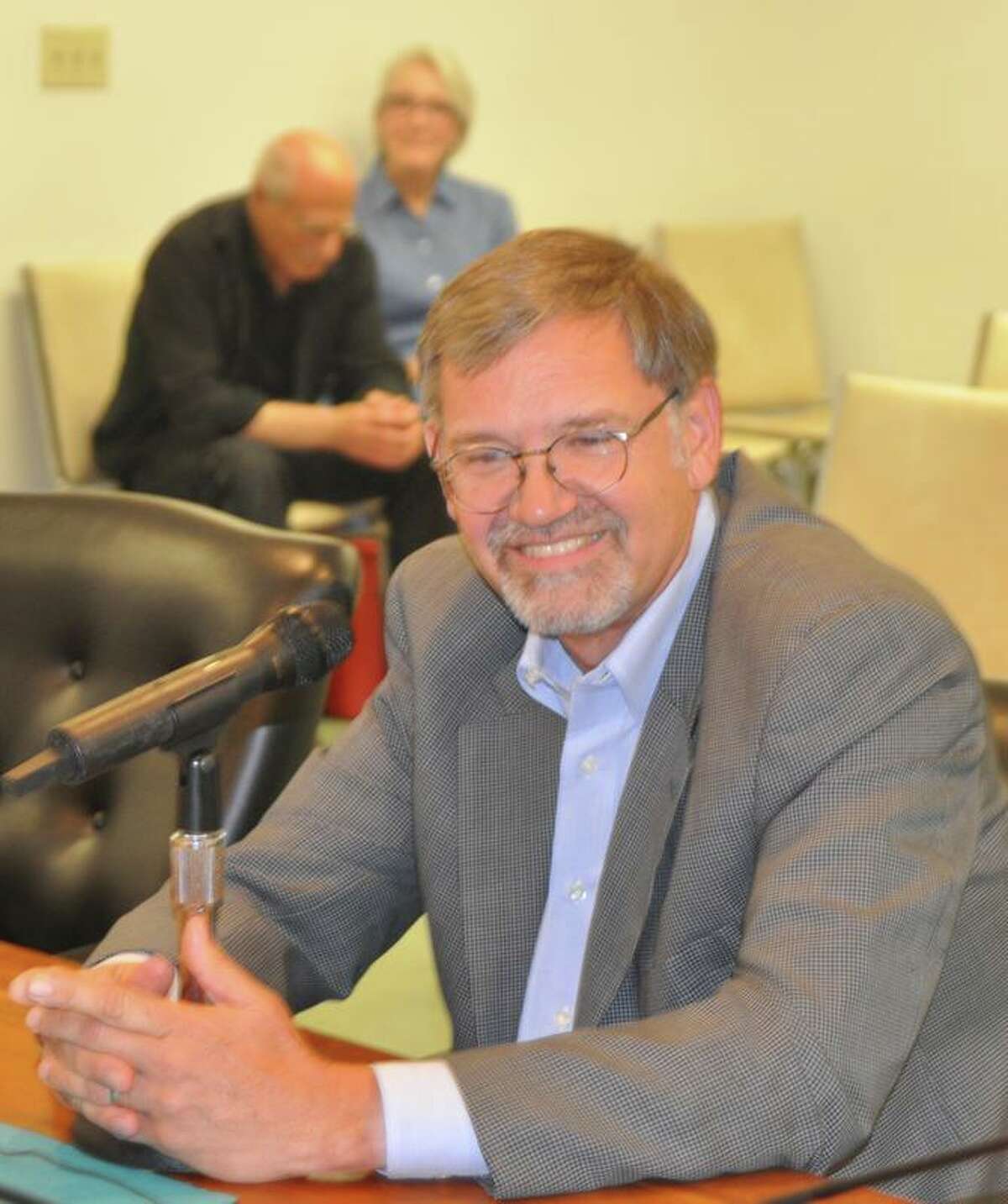 If Main Street is the front door to Ridgefield, then Lounsbury House is its window — or perhaps something more exquisite. 
"I'd like to think this building is this great magnificent jewel on Ridgefield's front door," said Suzanne Bellagamba Brennan, who took over as the executive director of Lounsbury House last fall. 
"This house encapsulates everything I love: family, friends, community, history, the future," she added. "It really is a home. And, like any home, it brings you warmth and help you build memories." 
Brennan's goal is to turn around the perception that Lounsbury House is inaccessible to the larger Ridgefield community.
"Everyone is welcome and we can accommodate events at a variety of levels — from modest to most elegant," Brennan said.
"Rentals support the house but that doesn't mean that you can't walk in and or set up a picnic on the grounds out front or even host a seminar for your business." 
Recently the RVNA and Fairfield County Bank have utilized Lounsbury for corporate training. 
"The house wants to be bustling throughout the week and that's why I'm working with people all over town to set up events — to show this building for what it is, a community cornerstone. ..
"We're much more accessible than one thinks."
Other examples of organizations that have taken up Brennan on her offer are the Ridgefield Police Department and the volunteer firefighters who have hosted promotion ceremonies and fundraising events, respectively. 
"We're a 501(c)(3) nonprofit," Brennan said, "the town owns this property and our part-time staff takes care of it because of our passion for the building. ...
"I'd like to think all the work is a gift — we're building memories here every single day."
Happiness is everything
Upcoming events include a senior luncheon with the Lions Club on Monday, May 20, and the Memorial Day Parade picnic on the grounds Monday, May 27.
Later in the month on Thursday, May 30, Lounsbury will host a workshop titled "Happy for No Reason."
"Happiness never goes out of style," said Brennan. "Bring friends, bring family. That should be a very timely program."
In June, the house will partner with the town's Compassion Project and participate in the Make Music Day on June 21.
"Our front porch lends itself beautifully for a number of performances, from the barbecue and music festival [that took place last weekend] to Make Music Day in June," Brennan said. "I love having the young energy in the building and I love having the ability to give these young musicians a platform. It's a natural fit for us."
Speaking of music, Lounsbury will collaborate with Ridgefield Symphony Orchestra on June 9 for Brunch and Bach in the ballroom. It will feature food from a local chef and Bach being played by a local musician. 
"I firmly believe in the rising tide approach because it works," Brennan said. "Forget about being king of the hill. This is a community that is great and will continue being great by people going out and doing something nice for their neighbors. It doesn't have to be a random act of kindness." 
History and future
In between all the June events, there will be Father's Day and another senior luncheons — and probably a few weddings. 
"There's no brighter moment that lights the future than starting a marriage," Brennan said. 
While it's nice to be a bride or groom, Lounsbury is about more than just love. 
"We can do anything for any age for almost any reason," Brennan said. "Quinceañeras, Bat Mitzvahs, birthdays, anniversaries. ... 
"And we love celebrating anniversaries, too, because they let us celebrate our history together."
And if there's anyone who loves Ridgefield's history, it's Lounsbury's new executive director.
"They said Phineas [Lounsbury] could see the Long Island Sound from the roof," Brennan said. "A lot of that time lives on here ... I like to think we are all products of those who came before us and I love being part of that relationship with history. 'What was' has become 'what is.' ... We're all connected through being part of the legacy of Ridgefield." 
For more information about Lounsbury House, visit lounsburyhouse.org or call 203-438-6962.