This is a carousel. Use Next and Previous buttons to navigate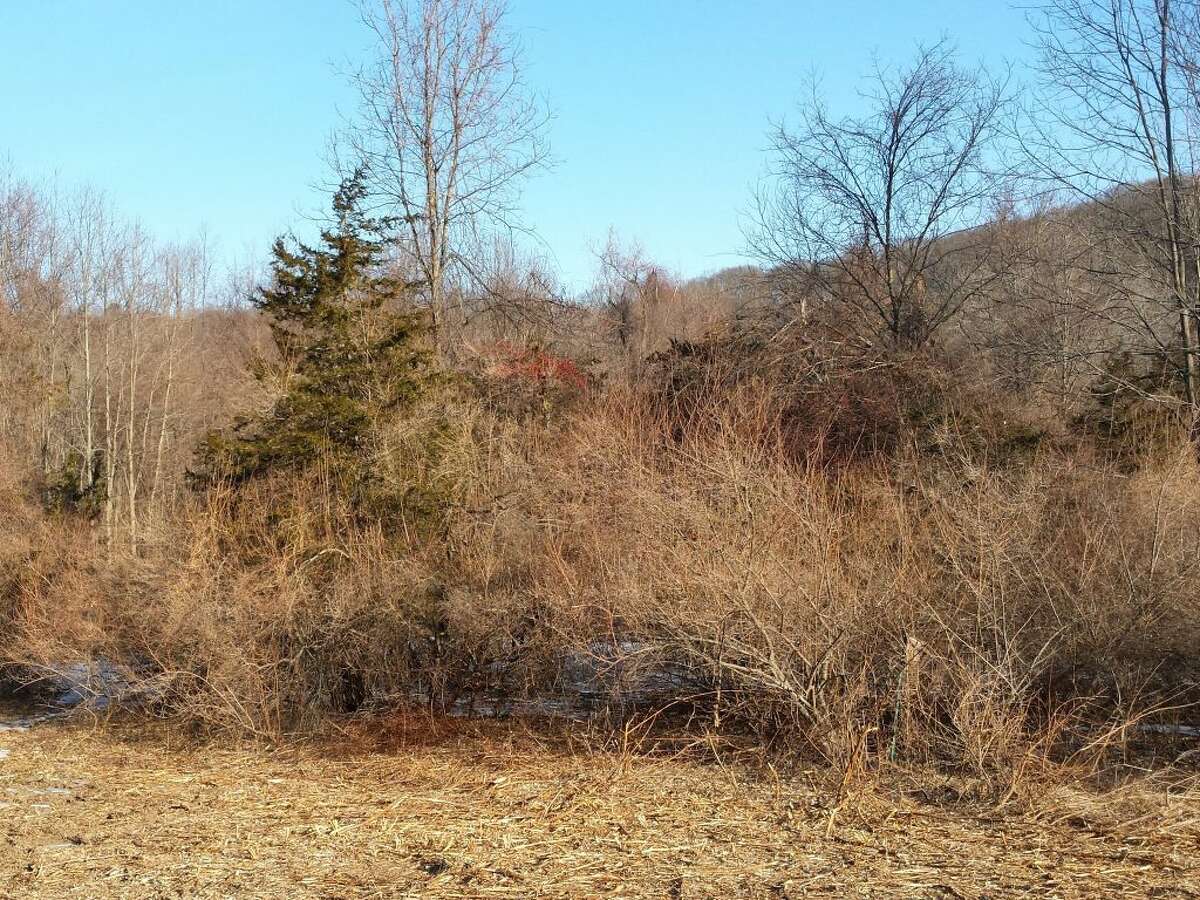 Meadows provide important habitat for all kinds of animals, birds, and insects. In particular they have an important role in feeding pollinators (bees and butterflies), which are vital for growing crops. Lots of small animals thrive in the meadow/forest interface and provide food for the larger predators. Unfortunately, meadows are disappearing from the Connecticut landscape. 100 years ago, much of Connecticut was open land due to cutting forests for building materials and firewood and for growing crops. Since that time the open land has gradually returned to forests or has been set aside for building homes and businesses so that open meadows are rare today.
The Ridgefield Conservation Commission and Parks and Recreation are teaming up to bring back a meadow to the land around Lake Windwing. The fields there have been invaded by autumn olive, a shrub that grows 10 to 15 feet high and spreads like crazy from seeds found on its berries. The fields have received two cuts this month. The first was done by Bobby Schneider of the Parks and Rec department with a sturdy brush hog that cut the smaller plants. The second by a company hired by the commission using a machine (Hydro-Ax) capable of cutting down the full-grown olive up to the 15-foot-high plants. An additional cleanup is planned this spring to be followed by yearly maintenance mowings.
This project is a redo of one done 13 years ago. Much to everyone's surprise, a lovely meadow of grasses and flowering plants including wild monarda (bergamot) appeared from existing seeds that sprouted once the olive was cut. This, In turn, attracted many species of butterflies. Unfortunately, two seasons went by without mowing and, lo and behold, autumn olive again took over. This is a very persistent grower which was introduced to this country by departments of transportation chosen because of its fast growth and easy spread, which made it a great way to control roadside erosion and very likely was the result of plantings along Route 7 in Danbury. Be careful what you wish for.
One other note, as mentioned, it is a prolific berry producer. Before it was first mowed the commission briefly explored alternatives to its removal. The berries have been used for wine and Dave Cronin, who is overseeing the conservation land did make it into jelly but it was the general opinion that it wouldn't replace grapes so the mowing proceeded.
Invasive removal and control is an ongoing activity of the Conservation Commission. Information about invasives and their control can be obtained by going to the Ridgefield Conservation Commission website, then to invasive committee.
Ben Oko is a longtime member of the Ridgefield Conservation Commission.