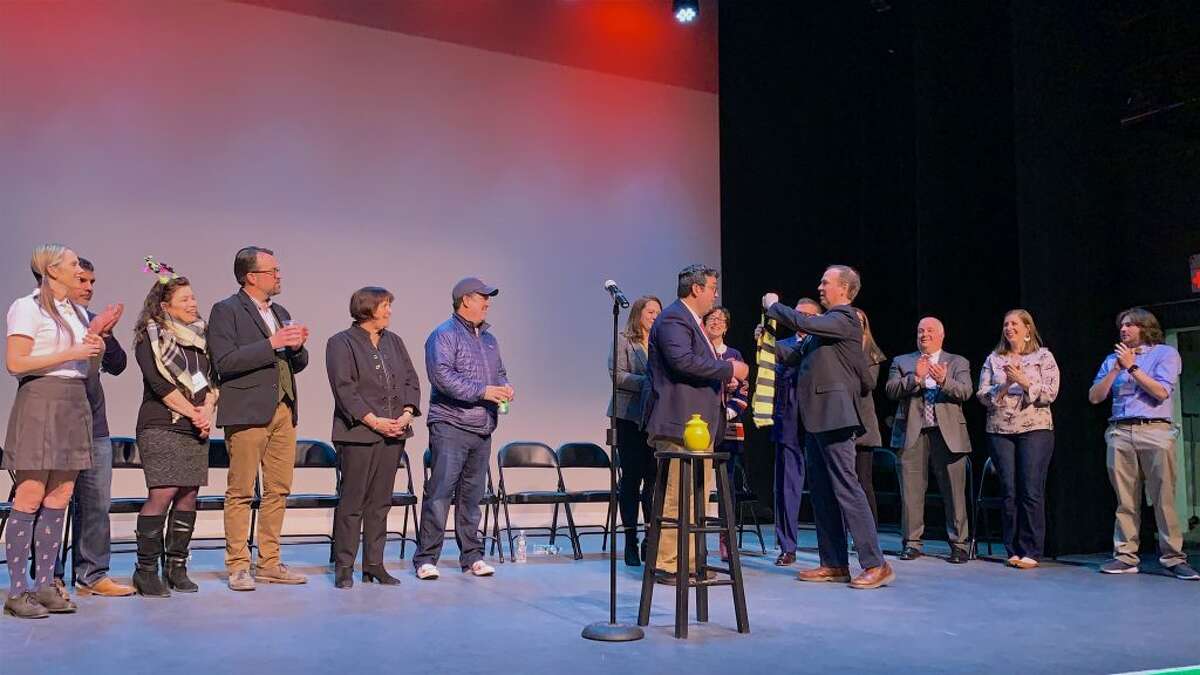 Basil Kolani of Ridgefield Academy won the eighth annual RVNA Spelling Bee in the 16th round with a 10-letter noun of Latin derivation, laureation. Kolani is founding director of the Center for Innovative Teaching and Learning at Ridgefield Academy.
The annual spelling bee included contestants from 15 local organizations and businesses. From "cumulonimbus" and "millennium" to "bradycardia" and "niveous," the contenders, their lifelines, and the audience went round for round in the closely contested battle of words and strategy. The event raised over $17,000 through ticket sales, donations, and event sponsorships, an official spelling bee record. All funds raised support RVNA clinical education, keeping RVNA clinicians and aides trained and top of the field.
The RVNA Spelling Bee began in 2012. The bee follows official Scripps Spelling Bee rules, with a few RVNA twists for entertainment and engagement.
Daniela Sikora, creative director of the Ridgefield Chorale, was the event moderator.