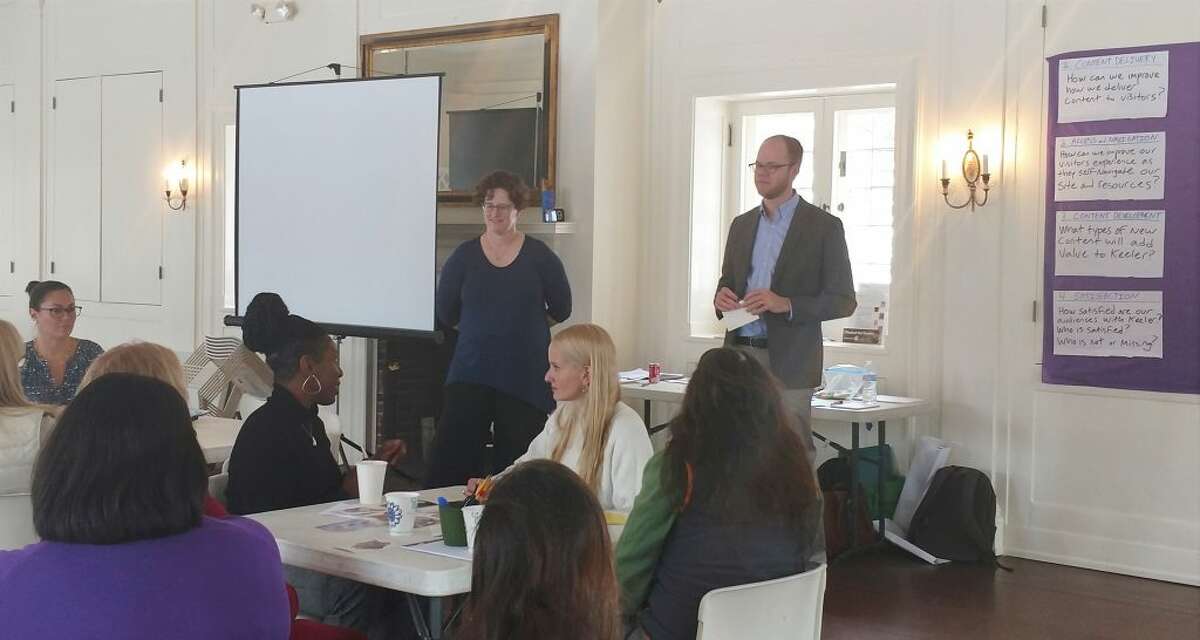 Keeler Tavern Museum and History Center has received a $9,990 capacity-building grant from Connecticut Humanities (CTH) to help pay for visitor research during 2019.
The project launched in mid-March, with leadership training provided by Aurora Consulting, Minneapolis, Minn., experts in museum audience research and analysis. Through the year-long project, KTM&HC's leadership, staff and volunteers will gain a better understanding of what attracts the site's several thousand yearly visitors and what visitors think of the experiences they have while there.
"There's a lot of competition for Connecticut Humanities' grants, the review committee sets high standards, and the 'pot' of available funds isn't that big," said Keeler Tavern Executive Director Hildi Grob. "The fact that we received the maximum amount possible for this grant line tells us that we're on the right path—that there's confidence, not only here in Ridgefield but also across the state, in our ability to execute on our strategy to become a regional history center."
In 2016, KTM&HC purchased and has since converted the Cass Gilbert, Jr.-designed "Brick House" at 152 Main Street into its first-ever Visitor Center, which will have its grand opening on July 4, 2019. Grob expects the visitor research to show how KTM&HC can capitalize on the site's expanded capabilities to attract larger and more diverse audiences with programs, tours and exhibitions that provide historic context for contemporary issues.
Connecticut Humanities, a nonprofit affiliate of the National Endowment for the Humanities, helps libraries, schools and community-based organizations like KTM&HC to connect people and ideas, with the goal of enriching Connecticut's cultural life. Its capacity-building grants require a 1:1 match; KTM&HC has raised the match through its current capital campaign, supported by the generosity of the local community, and with a $5,000 grant from M&T Bank.