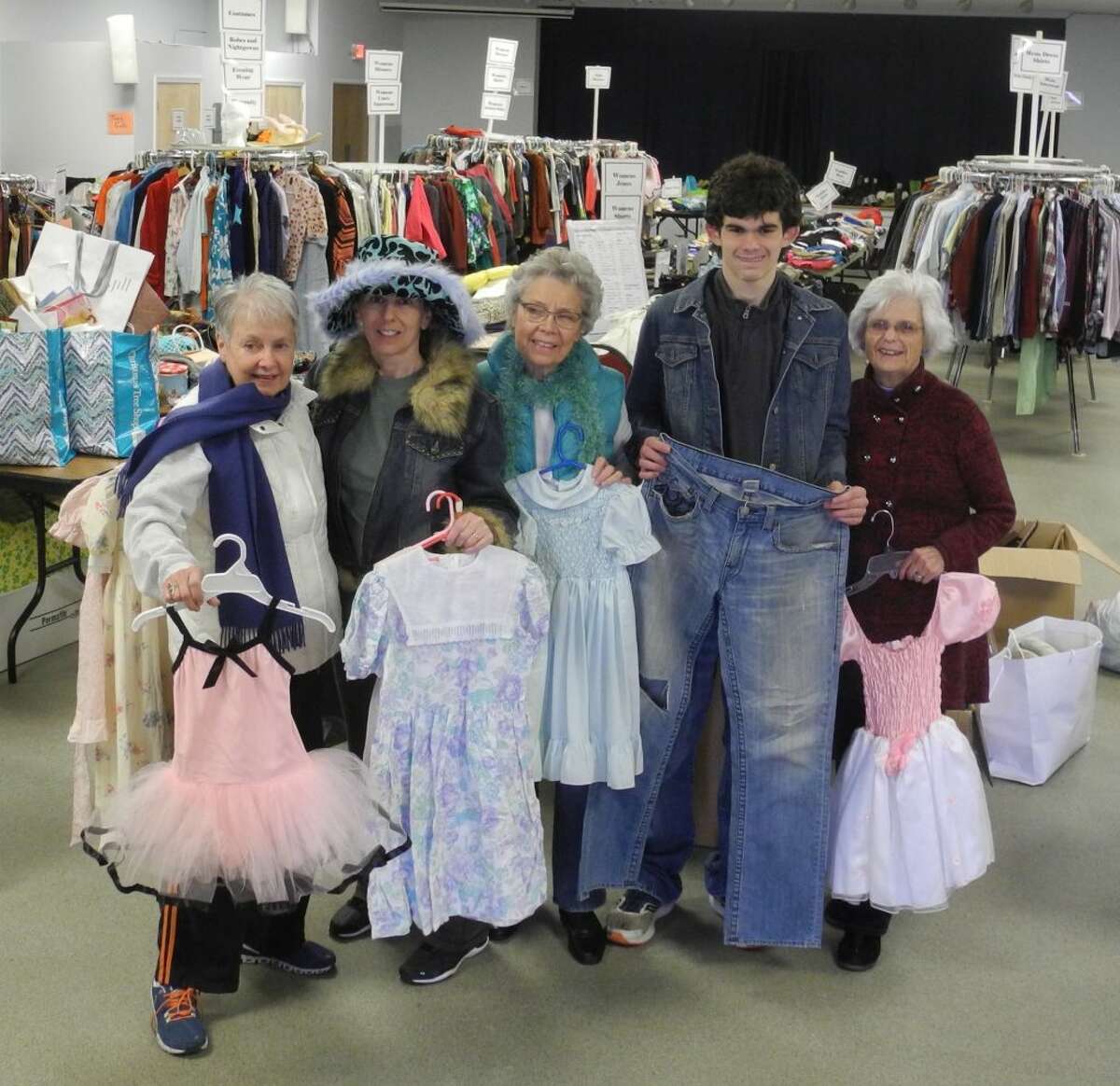 Skirts and shirts, scarves and shoes, warm winter coats and wacky hats, designer brand gowns and fashionably ripped jeans — clothing of all kinds will be on sale at Jesse Lee Memorial United Methodist Church from 9 a.m. to 3 p.m. on Friday, March 16 and Saturday, March 17.
The prices generally range from $1 to $6, so a men's "interview outfit" put together by organizers with jacket, shirt and tie, pants, belt and shoes can be had for $15.
The proceeds will benefit Jesse Lee's Mission Committee, which has two main projects it's supporting: an orphanage in Mozambique and the Appalachia Service Project, which sends about 200 high school kids and adults, mostly from Ridgefield churches, for nine days of service work in a variety of locations in poor Appalachian communities.
The clothes are donated by people in town, and sales are generally held twice a year at Jesse Lee to support the mission committee's work.
Clothing that isn't sold is either sent to Appalachia or donated to the Bridgeport Rescue Mission.
 Call 203-438-8791 for more information.