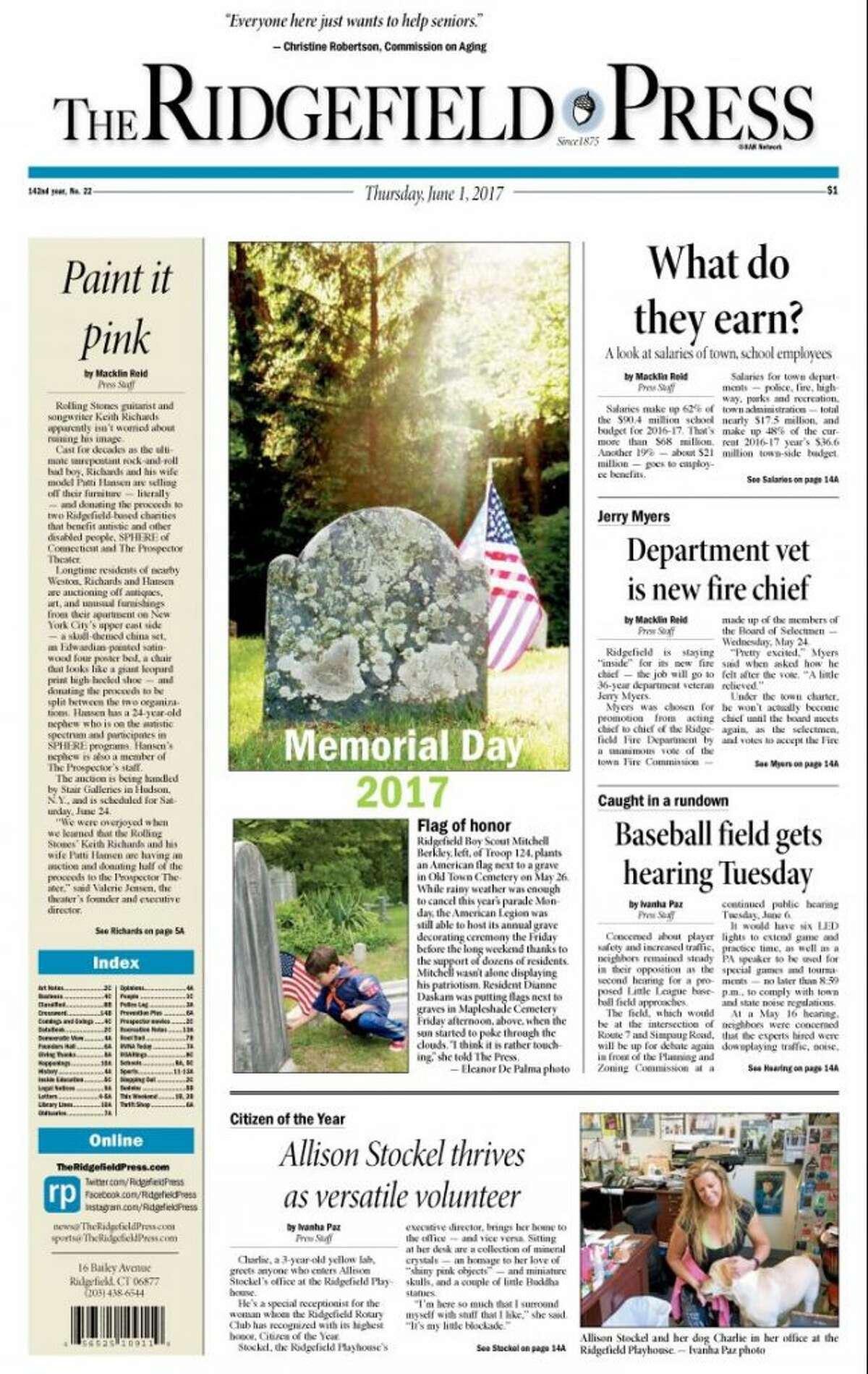 Here's a look at some of the headlines in this week's Ridgefield Press:
Ridgefield's got a new fire chief — and he's plenty familiar with the job.
The Ridgefield Playhouse's executive director is receiving the Rotary Club's highest honor this month. She spends her time volunteering — a lot.
Want more positive stories? Good, we've got plenty this week: Rolling Stones guitarist Keith Richards plans to donate proceeds from a June 24 auction to SPHERE and the Prospector Theater.
The annual list of top paid town officials has arrived. No surprise here: The superintendent of schools makes the most of all Ridgefield employees. Who's number two? You'll have to pick up a copy of the paper.
The proposed baseball field off of Route 7 comes back in front of the town's zoning commission.
The police department looks to fill an opening.
Founders Hall gets ready to host Battle of the Chefs.
A local homeschooled team of rocket builders finishes 12th at a national competition.
The Ridgefield Press is on Facebook — become one of more than 4,829 friends and get news updates at Facebook.com/RidgefieldPress
More than 17,825 people have signed up for Ridgefield Press news bulletins via Twitter. You can, too, by stopping by twitter.com/RidgefieldPress
Don't forget to sign up for Press alerts on our latest social media platform: Instagram. Go to www.instagram.com/ridgefieldpress/ or search @ridgefieldpress on the app.