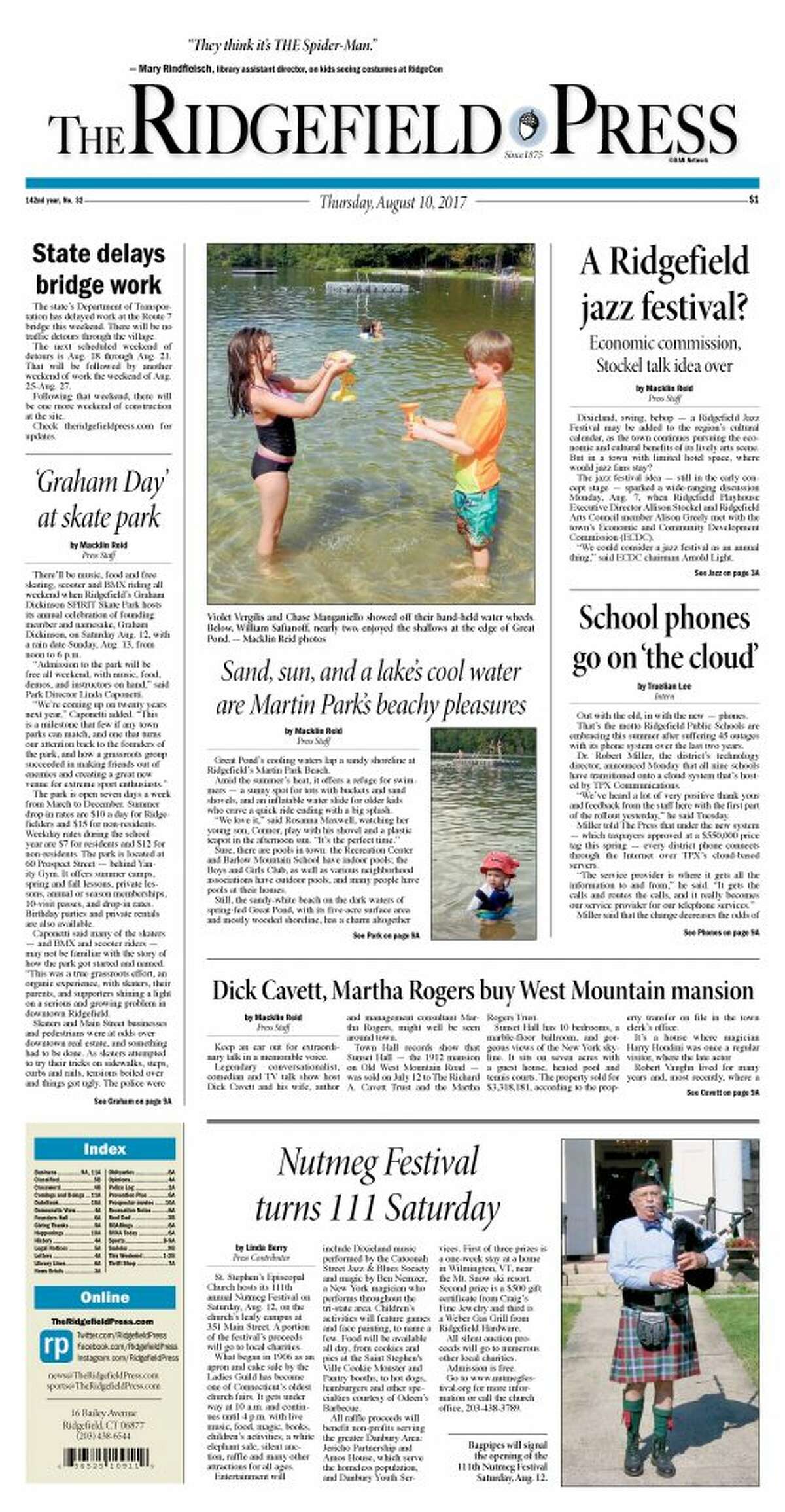 Here's a look at some of the headlines in this week's Ridgefield Press:
Dick Cavett is moving to town. The famous talk show host purchased Sunset Hall on Old West Mountain Road last month.
He must have been attracted to Ridgefield's blossoming and booming art scene. It was the main topic of discussion at Monday night's Economic Development Commission meeting where a proposed jazz festival earned praise from several members. The idea is to have it in the first weekend of August next year.
Speaking of August weekends, this ones a good one to hang around in town: The library hosts its pop culture celebration, RidgeCon, the parks and recreation folks are promoting Graham Day at the skate park, and St. Stephen's will once again be the site of the Nutmeg Festival (turning 111 this year). Who can hate on that bevy of options?
It's not all feature-y fluff though: The Press reports on school phones, Verizon's lack of coverage in Ridgebury, and the Winter Club on Peaceable Street.
In the editorial section, said winter club draws the ire of one local resident.
He's not the only angry resident though: State Rep. John Frey tees off on all things Hartford in a special "Viewpoints" column this week.
There's also some coverage provided to new businesses in town. There will be more next week, too. So keep your eyes open!
The Ridgefield Press is on Facebook — become one of more than 4,989 friends and get news updates at Facebook.com/RidgefieldPress
More than 18,342 people have signed up for Ridgefield Press news bulletins via Twitter. You can, too, by stopping by twitter.com/RidgefieldPress
Don't forget to sign up for Press alerts on our latest social media platform: Instagram. Go to www.instagram.com/ridgefieldpress/ or search @ridgefieldpress on the app.