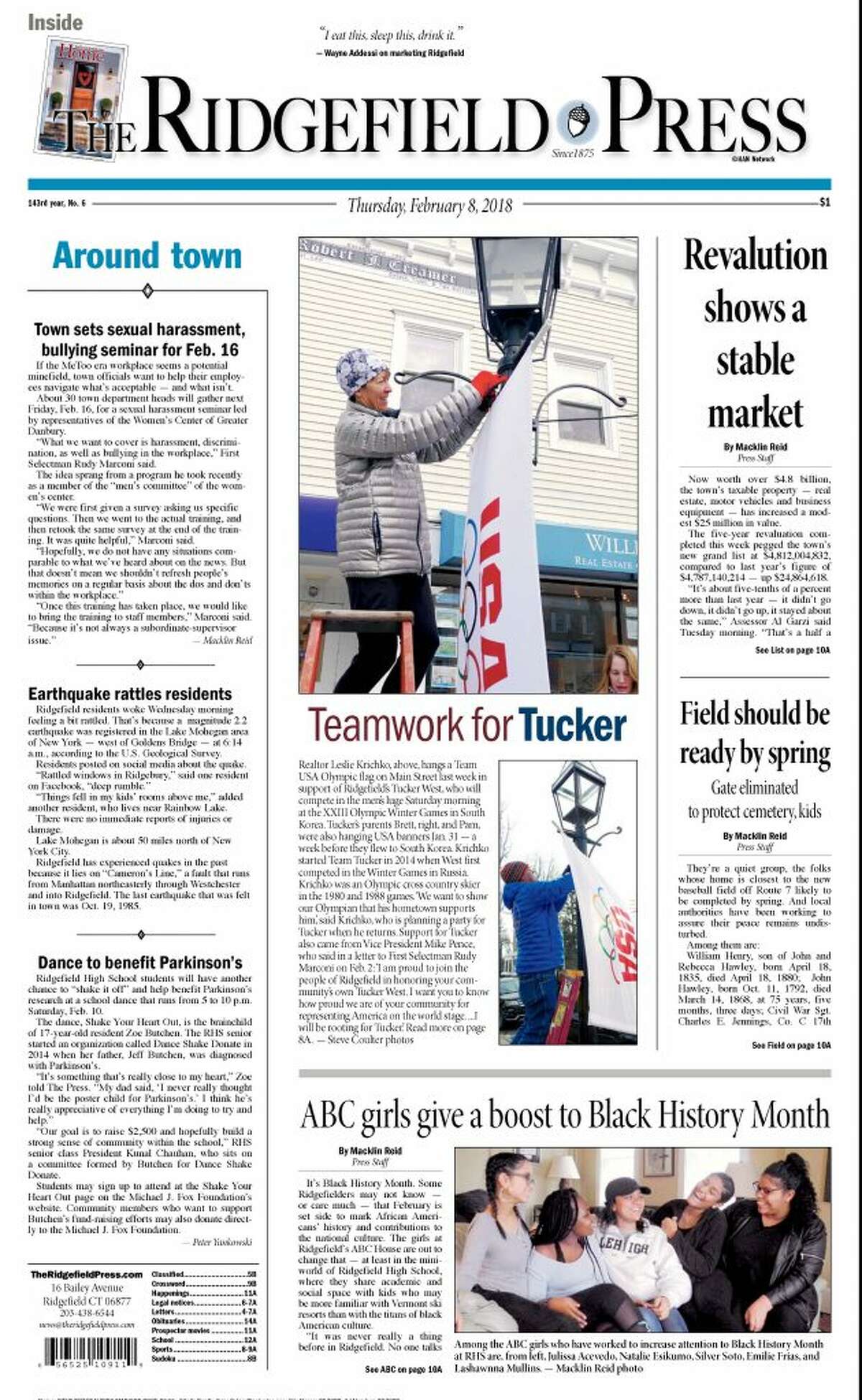 Here's a look at some of the headlines from this week's Ridgefield Press:
Ridgefield residents woke up to an unusual feeling Wednesday morning. That's because an earthquake was registered near in the Goldens Bridge area. It was the first in the area to be felt by residents since October 1985.
The Grand List shows that Ridgefield's tax base is stable — and it might give the selectmen some extra funds to help counter recent budget woes.
A dance at the high school Saturday night will raise money for Parkinson's research. The social is being put on by a RHS senior who's familiar with dancing — and fundraising.
The Press received more than a dozen letters to the editor this week. School cuts seemed to be the biggest attraction, including one note from RHS grad Cody Keenan who wrote speeches for President Barack Obama.
Speaking about the schools, this week's paper features a long list of student news — honor rolls, Dean's List and many more academic achievements.
In sports, the boys basketball team bounced back from a loss last week to Wilton with a win over John Jay.
In the police log, two men are arrested for stealing from Ridgefield homes, while a Danbury woman is arrested for stealing from Stop & Shop.
Ridgefield native Tucker West will compete in the men's luge event at the 2018 Winter Olympics Saturday. The town has hung Team USA banners on Main Street, and there's a watch party at Tigers' Den.
The Ridgefield Press is on Facebook — become one of more than 5,303 friends and get news updates at Facebook.com/RidgefieldPress
More than 19,228 people have signed up for Ridgefield Press news bulletins via Twitter. You can, too, by stopping by twitter.com/RidgefieldPress
Don't forget to sign up for Press alerts on our latest social media platform: Instagram. Go to www.instagram.com/ridgefieldpress/ or search @ridgefieldpress on the app.