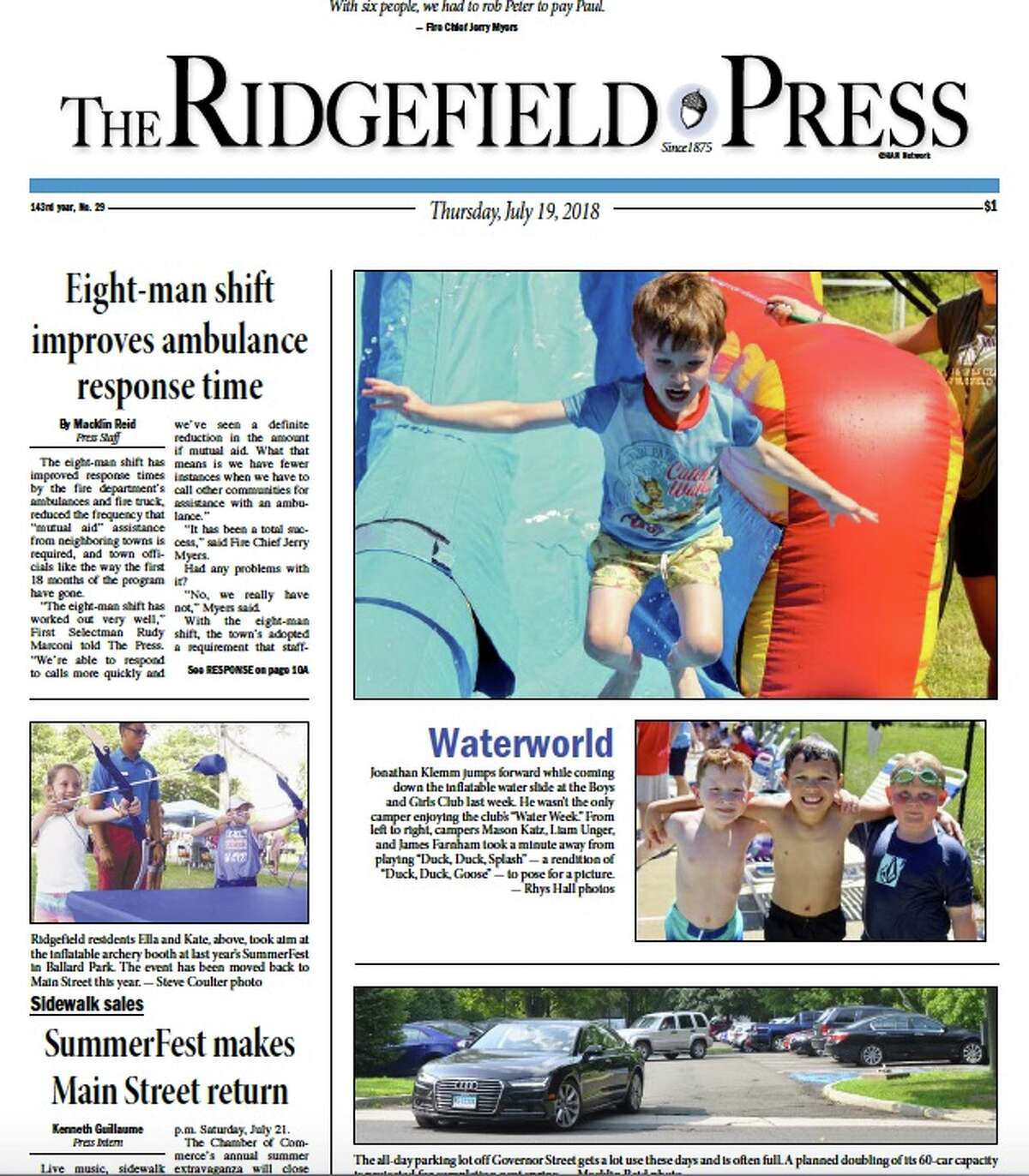 Here's a look at some of the headlines from this week's Ridgefield Press:
SummerFest returns to Main Street Saturday. The Chamber of Commerce's annual extravaganza features a touch-a-truck event for kids, sidewalk sales, and plenty of live music.
Parking changes have been made in the village. Make sure you know where to leave your car — and for how long — to avoid getting a ticket.
It's almost political season. Inside this week's Press is a primer for August's primaries. Out of town? Get an absentee ballot next week at the town clerk's office.
Speaking of the clerk, the Republicans will interview candidates next month to replace Barbara Serfilippi who is retiring Aug. 31.
The selectmen will also look at some potential replacements for the position.
They'll also host a town meeting next week to determine whether or not Nod Hill Brewery gets food trucks.
There's a People section this week. In it, The Press writes about a tea shop that's seeking a new owner, a Ridgefielder who was named Professor of the Year in Bridgeport, and a Ridgefield High School graduate who is volunteering overseas for two years.
The Ridgefield Press is on Facebook — become one of more than 5,529 friends and get news updates at Facebook.com/RidgefieldPress
More than 19,342 people have signed up for Ridgefield Press — bots not included anymore! — news bulletins via Twitter. You can, too, by stopping by twitter.com/RidgefieldPress
Don't forget to sign up for Press alerts on our latest social media platform: Instagram. Go to www.instagram.com/ridgefieldpress/ or search @ridgefieldpress on the app.