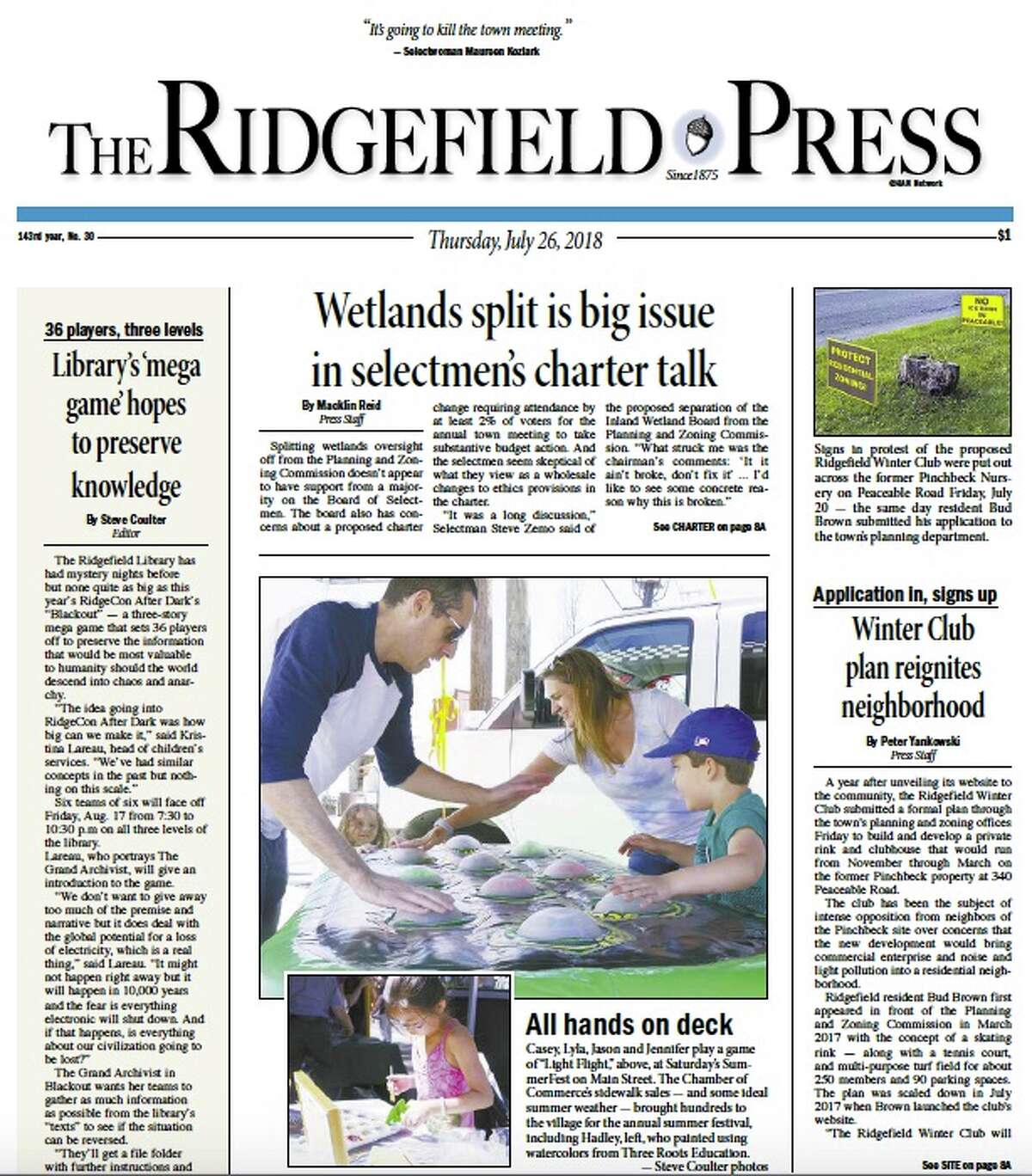 Here's a look at some of the headlines from this week's Ridgefield Press:
The debate over separating the town's inland wetlands board from the Planning and Zoning Commission ended Wednesday night — too late for this week's print version of The Press. But in the hard copy is a story recapping last week's four-hour marathon meeting in front of the Board of Selectmen. The change was brought to them by the Charter Revision Commission.
RidgeCon After Dark welcomes couples in their 20s and 30s to participate in the library's first-annual "mega game" and to solve a possible electricity crisis.
The Ridgefield Winter Club drew the most headlines this week. The long awaited Peaceable Street project submitted an application to the planning department for a skating rink and clubhouse. Shocker: The neighbors are not very happy about it.
Troubled by the recurring problem, the Conservation Commission suggested that the town abandon the unpaved end of Skytop Road — although alternative solutions are now being looked at.
The Ridgefield Press is on Facebook — become one of more than 5,529 friends and get news updates at Facebook.com/RidgefieldPress
More than 19,342 people have signed up for Ridgefield Press — bots not included anymore! — news bulletins via Twitter. You can, too, by stopping by twitter.com/RidgefieldPress
Don't forget to sign up for Press alerts on our latest social media platform: Instagram. Go to www.instagram.com/ridgefieldpress/ or search @ridgefieldpress on the app.