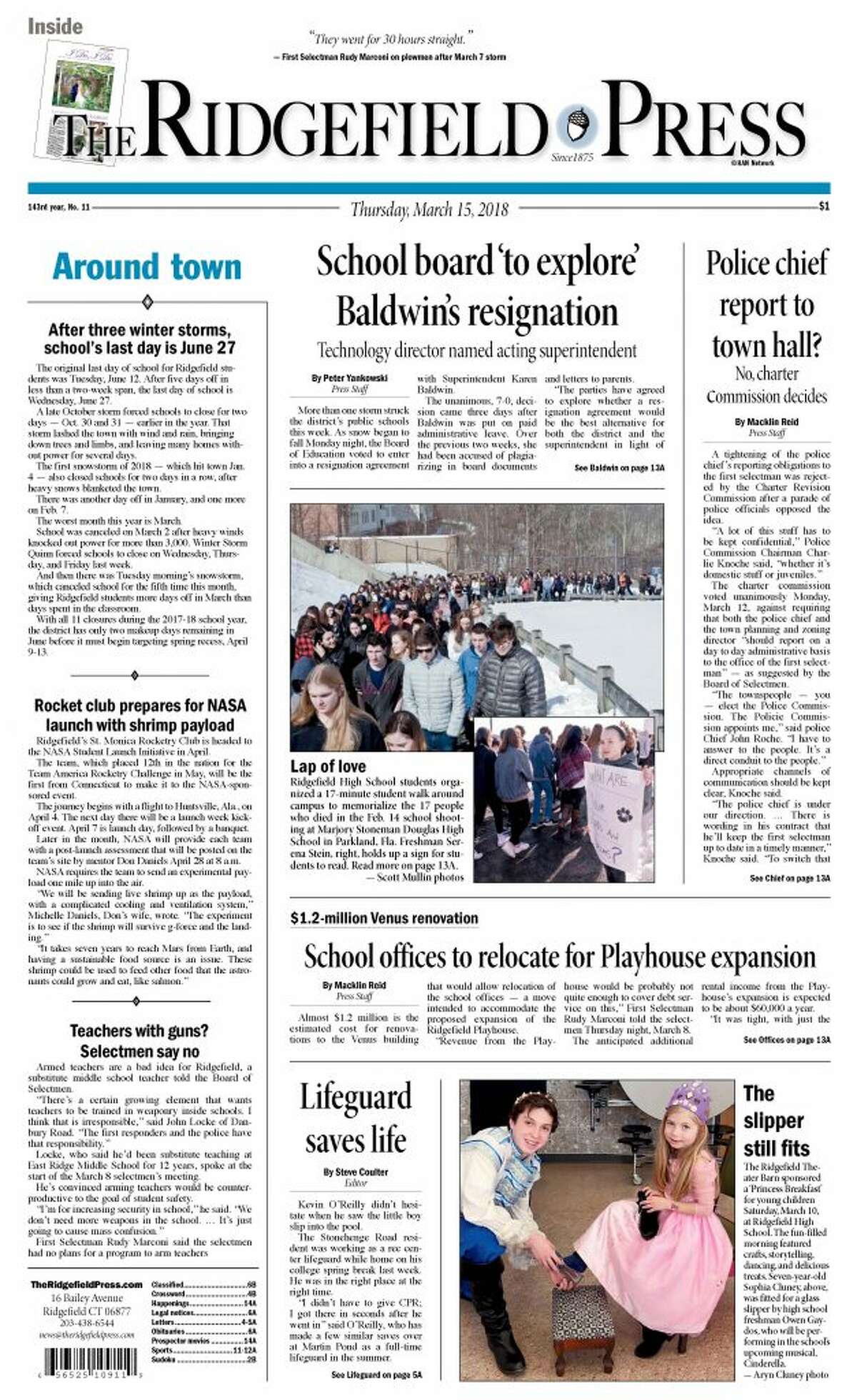 Here's a look at some of the headlines from this week's Ridgefield Press:
Dr. Karen Baldwin was put on paid administrative leave Friday night. Three days later, the school board voted to enter into a resignation agreement with the town's top-paid official. Baldwin was accused of plagiarism at the board's Feb. 26 meeting. She previously resigned as superintendent of the Suffield school district.
The police chief will continue to report to the police commission after an impassioned argument at Monday night's Charter Revision Commission.
Three snow storms in 11 days have pushed back the last day of school to June 27. It's going to be a short summer for Ridgefield students, thanks to Mother Nature.
A black rhino horn, stolen from the University of Vermont in April 2017, was recovered by Ridgefield police last week. The artifact, estimated to cost between $200,000 and $500,000 — is back in its display case in Burlington.
In sports, boys basketball falls in the opening round of the state's tournament, while hockey surged past an arch-rival over the weekend.
The Ridgefield Press is on Facebook — become one of more than 5,365 friends and get news updates at Facebook.com/RidgefieldPress
More than 19,381 people have signed up for Ridgefield Press news bulletins via Twitter. You can, too, by stopping by twitter.com/RidgefieldPress
Don't forget to sign up for Press alerts on our latest social media platform: Instagram. Go to www.instagram.com/ridgefieldpress/ or search @ridgefieldpress on the app.