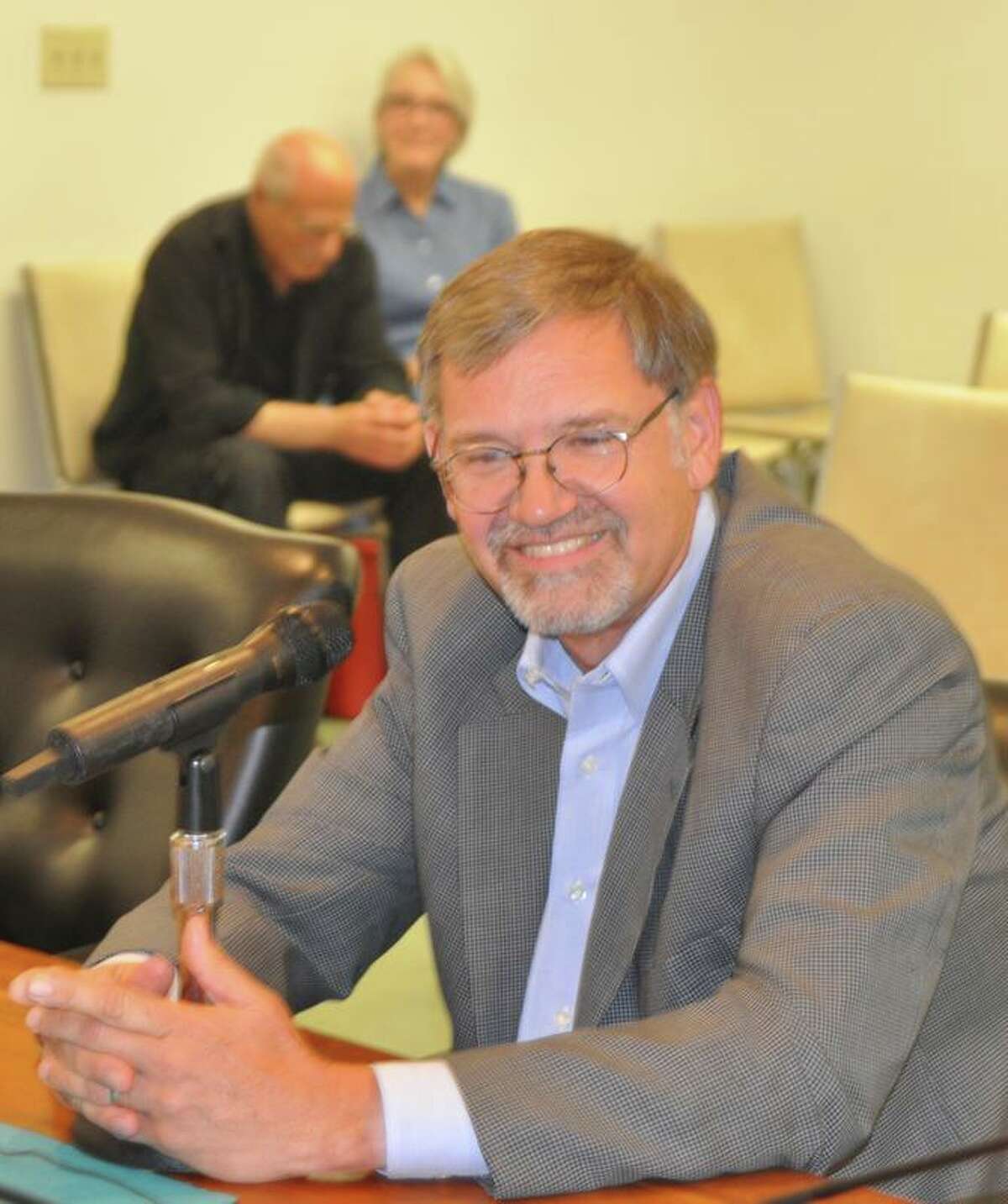 A horticultural therapist with a previous career in software consulting and technology journalism, Erik Keller has been named as an alternate member of the Conservation Commission.
"When I was a kid, I was always into gardening," Keller told the selectmen when asked how he'd moved from software to horticulture. "...I enjoy mixing things up."
Keller got an engineering degree form Stony Brook University in 1979 and then worked for close to two decades in technology-related consulting and journalism. He got a certificate as a master gardener in horticultural science from UConn in 2000 and a certificate in horticultural therapy from the New York Botanical Garden after studying there from 2007 to 2009. He's been involved in horticultural therapy at Green Chimneys, the special education center in Brewster and Carmel, N.Y., and at Ann's Place, the cancer support center in Danbury just over on the Ridgefield-Danbury town line.
Selectman Steve Zemo asked what horticultural therapy is about.
"You use plants and nature as a means to take them to a better place," he said.
Keller currently practices horticulture and horticultural therapy at Ann's Place.
"Designed and maintains the grounds and gardens at Ann's Place to be self-sustaining and low maintenance through the selection of native plants and grasses," his resume says. "...Runs biweekly horticultural therapy classes, which uses gardening and plant-based activities to help clients manage a variety of cognitive, social, emotional and physical issues. Client base includes cancer patients and survivors, special needs children and seniors."
He worked from January 1999 to December 2013 as a management consultant in "enterprise software" as a principal in Wapiti LLC. Before that he was director of research, managing software applications, for the business consulting firm Gartner from 1988 to 1998.
Keller told the selectmen of his support for conservation efforts in Ridgefield.
"A town is only as wonderful as the environment it's in," he said.
"I've always wondered why the town empties out in the summer; it's the most beautiful time of year here," he told the selectmen.
The Board of Selectmen voted unanimously on June 19 to make him a Conservation Commission alternate.
"I think you're perfect for the Conservation Commission," said Selectwoman Maureen Kozlark.