This is a carousel. Use Next and Previous buttons to navigate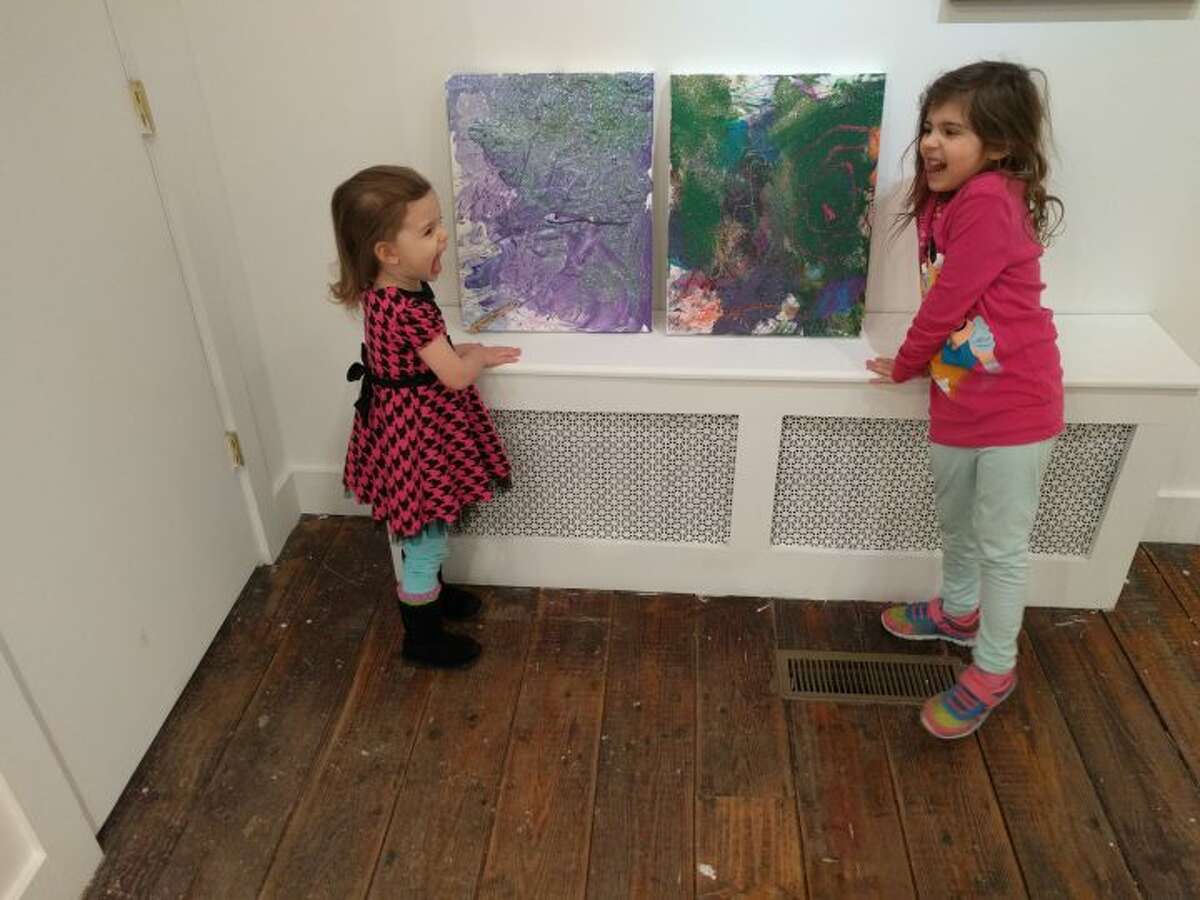 Sprawled on the ground, child artists Mimi and Annabelle Hayes paint pink and blue arcs on their canvases — their hands and cheeks stained and eyes sparkling.
After they finish this painting, Mimi will sign with her name — which she had changed from Madeline when she was 18 months old — and Annabelle will use her thumbprint as her de facto signature.