This is a carousel. Use Next and Previous buttons to navigate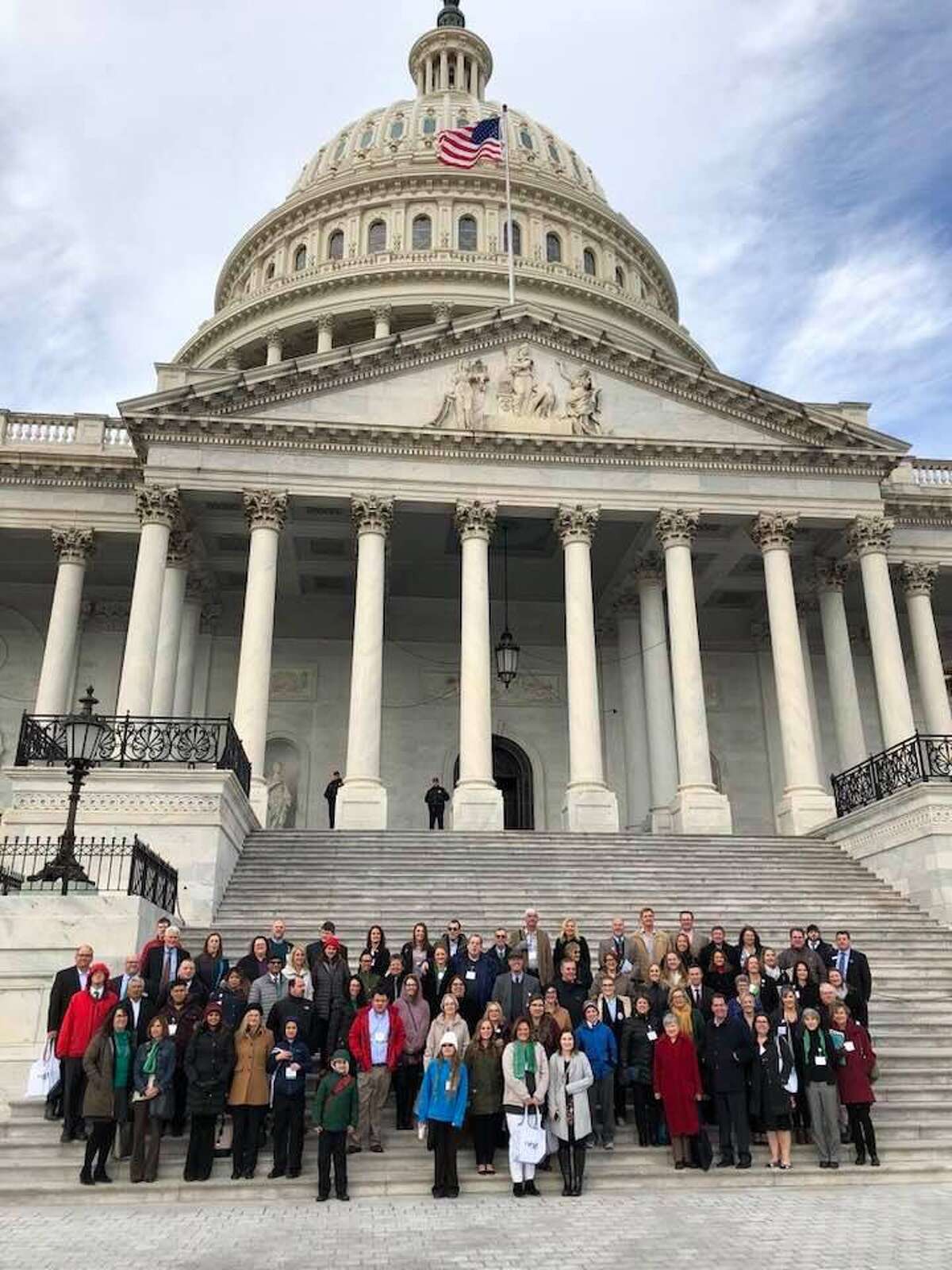 For the second consecutive year, Ridgefield students Jordan and Ari Sarup joined the National Fragile X Foundation on Capitol Hill in Washington, D.C., to advocate for those impacted by Fragile X Syndrome.
Jordan, a fifth grader, was born with a genetic condition called Fragile X Syndrome (FXS) that classifies him as intellectually disabled. FXS is the most common cause of inherited intellectual disability, and the leading known genetic cause of autism. While FXS is considered a rare condition with only 100,000 individuals in the U.S. having it, one in 150 women in the U.S. carry the Fragile X gene, giving them a 50% chance of having a child with FXS.
Fragile X advocates met with representatives from 56 Senate offices and 61 House offices to advance Fragile X research, legislation to improve medical care for those with Fragile X, and raise awareness of Fragile X in Congress.
"Throughout the day, we saw how respectable, solution-oriented voices from home districts help move the needle. Never was it clearer how being in D.C., every year, gets things done," said Dan Whiting, the director of communications and government relations for the National Fragile X Foundation.
Over the past 15 years, the efforts of NFXF advocates have helped secure more than $370 million in federal funding for Fragile X research and programming, and worked for eight years to help pass Achieving a Better Life Experience (ABLE) accounts in 2014, allowing individuals with disabilities and their family to save for their living expenses in tax-deferred accounts similar to 529 college saving accounts. Advocates also established the Congressional Fragile X Caucus, which Congressman Jim Himes agreed to join upon the Sarup family's request last year during their visit to Washington.
The boys' parents, Stephanie and Rajat Sarup, believe that maintained funding requests for Fragile X Syndrome at the Centers for Disease Control, National Institute of Health, and Department of Defense are critical to improving the lives of those impacted.
"While our family raised almost $30,000 in the last two years from friends and family for the National Fragile X Foundation to support finding a cure, we meet with Congress every year because we believe federal funding and public policy efforts move the dial the most toward finding a cure," said Rajat Sarup, who also serves on the foundation's board of directors as the treasurer.