This is a carousel. Use Next and Previous buttons to navigate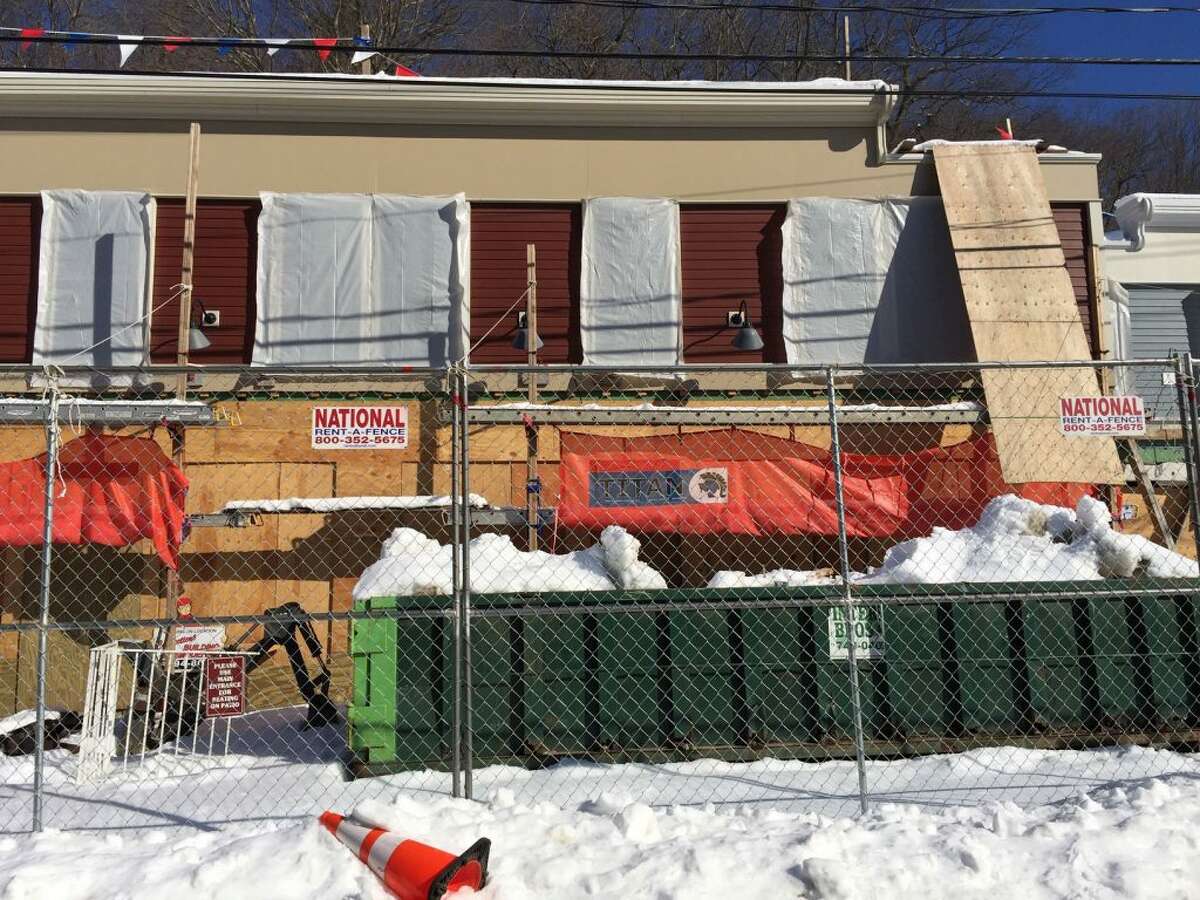 After sitting vacant for more than two years, a legendary Georgetown restaurant and nightspot is getting a complete renovation and makeover.
A chain-link fence and construction equipment surround the boarded up building at 8 Main St. in Redding that once housed The Georgetown Saloon.
In operation since 1978, for decades the Saloon was popular with crowds that enjoyed its country-western style ambiance and open mic nights which drew surprise visits from local musicians Keith Richards and José Feliciano.
But the Saloon fell on hard times in 2012 when owner Nancy Silverman closed it down. It was opened and closed again briefly two times after that, until the current owner of the property, 8 Main Street Georgetown, LLC, decided to give the Saloon a new look.
The building will remain in the same footprint, but the facade will change from country brown to a more sophisticated gray. The first-floor, downstairs area will be available for one or two retail tenants, and the upstairs will be expanded from two residential apartments to six.
"It's a great spot historically and has been very successful for Georgetown," said Sam Nickerson a developer and principal of 8 Main Street Georgetown, LLC.
There are no committed tenants yet for the retail space, so Nickerson could not say if a restaurant will be going in there.
Renovation on the property began in October 2018 and was initially expected to take one year to complete. However, after opening up some walls in the building, structural issues were uncovered that needed attention, according to Redding Building Official Shaun Donnelly.