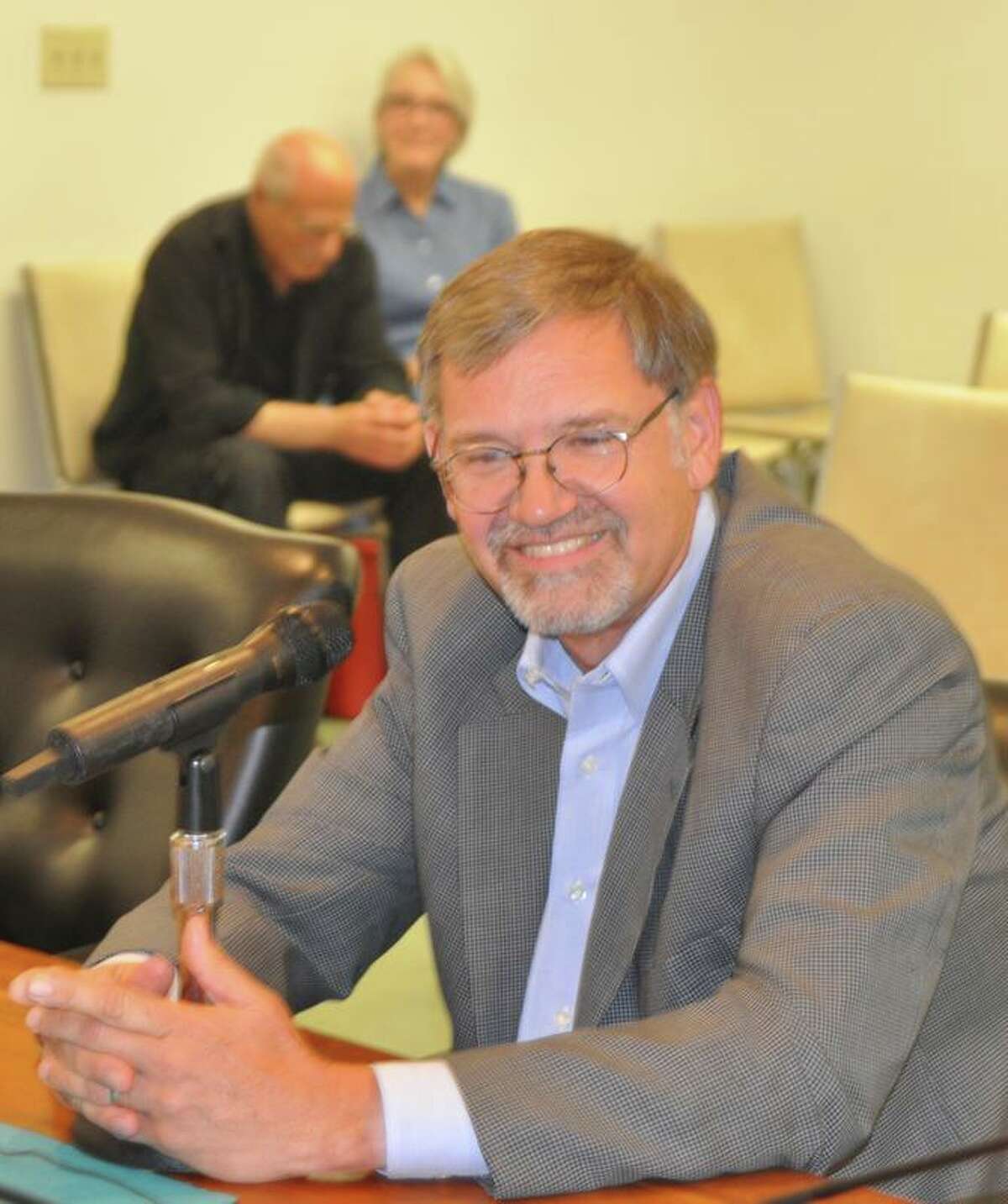 Converting a world history course to a half-year elective continues to draw the ire of Ridgefield High School students.
Four students spoke in protest of plans to change Global I from a full-year class to semester-long course at the Jan. 28 Board of Education meeting. The change, which was enacted by the board in the fall as part of new graduation requirements for high school students, will affect all Ridgefield High graduating classes going forward beginning with next year's freshman class of 2023.
"We are here to work with you and not against you," said freshman Hersha Chauhan told board members.
While students are not technically required to take Global I to graduate from RHS, it is currently the only social studies course available to freshmen who are slotted to graduate during the 2021-22 school year. Most students choose to take Global I as freshmen to help fulfill the required 3.5 social studies credits for graduation, Chauhan told the board.
Students who graduate in the class of 2023 will be required to take 2.5 credits of social studies to graduate.
"Not only does this class teach you about the cultures, religions, and history of other countries, it builds up skills that you will need for the rest of high school," she said. "Just in the first half of the year, Global 1 has developed my writing skills, taught me annotating, geographic skills, and questioning skills."
More history earlier?
As part of the graduation requirement change, the schools have added an extra year of world history for sixth grade students.
Chauhan's freshman classmate Anshuman Suryawanshi, who originally protested the cuts to the course at the Jan. 14 board meeting, said that that extra year of history for middle school students is "admirable." He argued at the Jan. 28 hearing that high school students would still benefit more from a year-long course.
"I kid you not when I say that it's like asking a fifth-grader to read The Iliad," Suryawanshi said.
Finn Cronin, also a freshman, said that the semester-long course would offer students a "dumbed-down" curriculum.
"We're being left to fill in the blanks of our origins with biased media outlets that are historically inaccurate and push their agendas onto us,"
Questions and answers
Three other high school-aged students were in the audience, but it was unclear if they were in support of the students protesting the cut to Global I.
Junior Matthew Sorgie said the board needs to see the students' perspective on the cuts, and that students are hoping for a "stronger dialogue" with the board.
"Right now, there are too many questions that have not been answered," he told the board.
'Foundations of the Modern World'
The student-led protest garnered some discussion among the school board members during their presentation on curriculum spending for the 2019-20 school year budget.
Scott Robert, chair of the guidance counseling department for the high school, said that Global I is not a graduation requirement.
"They are required to meet three-and-a-half credits in social studies," he said, arguing that students could meet the required credits without taking the course.
Robert said incoming freshmen students — the ones who will graduate in 2023 and beyond — will have six different options for social studies, "one of which is going to be a semester-long version of Global I that is offered now."
The shortened version of Global I will be renamed "Foundations of the Modern World," he said.
Board member Sharon D'Orso said that under the new graduation requirements "we actually do now require a world history class to graduate."
The school's World History II course includes teaching on genocide and the Holocaust, which is now a graduation requirement for incoming freshman next year mandated by the state.
"Will the world history class also incorporate history that is non-Western?" asked board Secretary Kathleen Holz. "That's what our children were really responding to."
Board member Fran Walton said the school's AP World History does.
Board member Jonathan Steckler said the additional course choices offered to students "are all positive," but that students felt like "they were left out of the conversation."
"I appreciate the students' passion for the subject," Walton said.