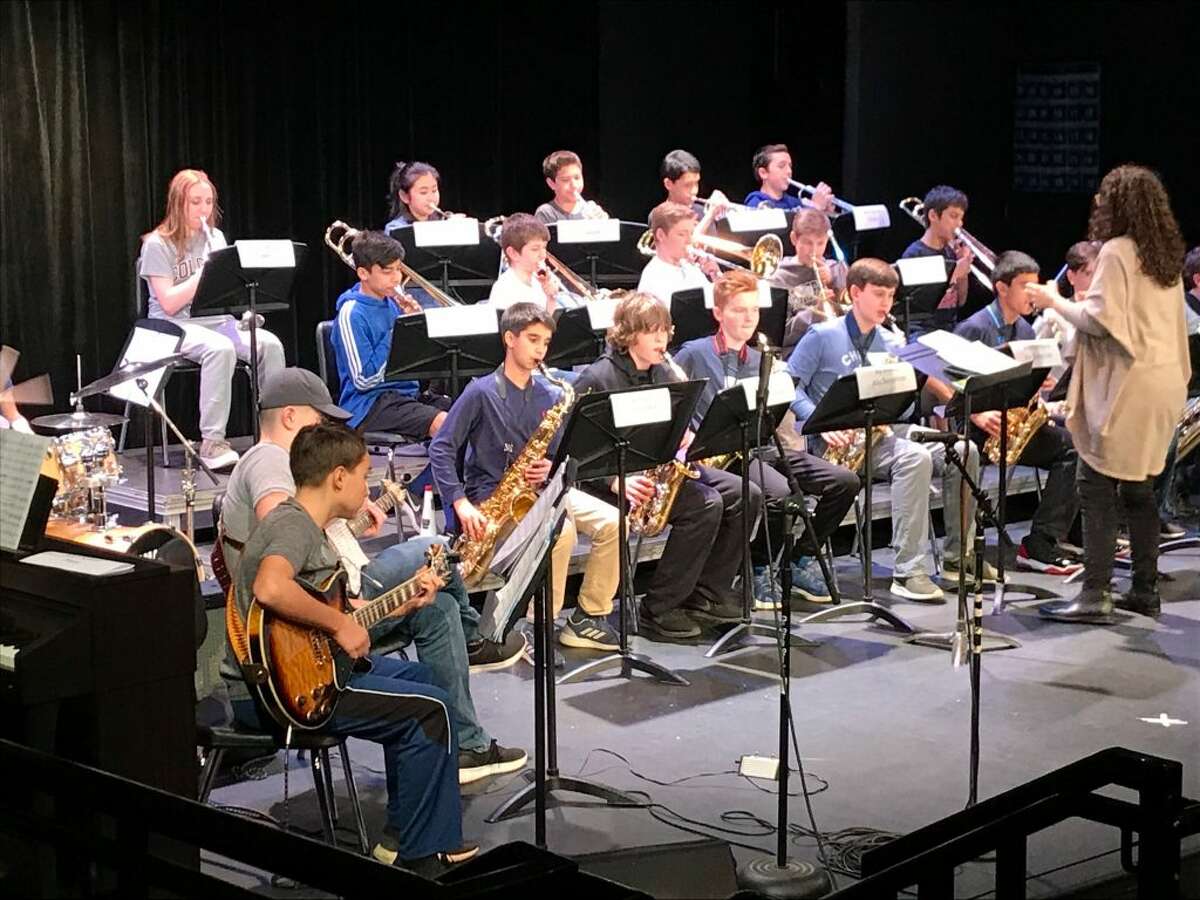 The Connecticut Music Educator's Association held its annual western regional music festival at Wilton High School March 16. Middle school band students auditioned this past December vying for spots in the concert band and jazz band. Towns participating ranged geographically from New Fairfield to Greenwich, from Trumbull and Bridgeport, and every town in between.
Six band students from East Ridge Middle School were selected to perform at the music festival from among the hundreds of students who auditioned.
Two students — eighth graders Jackson Penn and Ivan Gupta —were accepted into the very selective jazz band, and four musicians were selected as members of the concert band. 
Of the four students selected for concert band, three were sixth graders —  Chloe Lin, clarinet; Dylan Penn, bass clarinet; and  Elias Warholak, trumpet. Seventh grader Kai Yagnesak, an alto saxophone, also was named to the festival's concert band.,
East Ridge band director Hilary Brown helped the students achieve this musical honor.