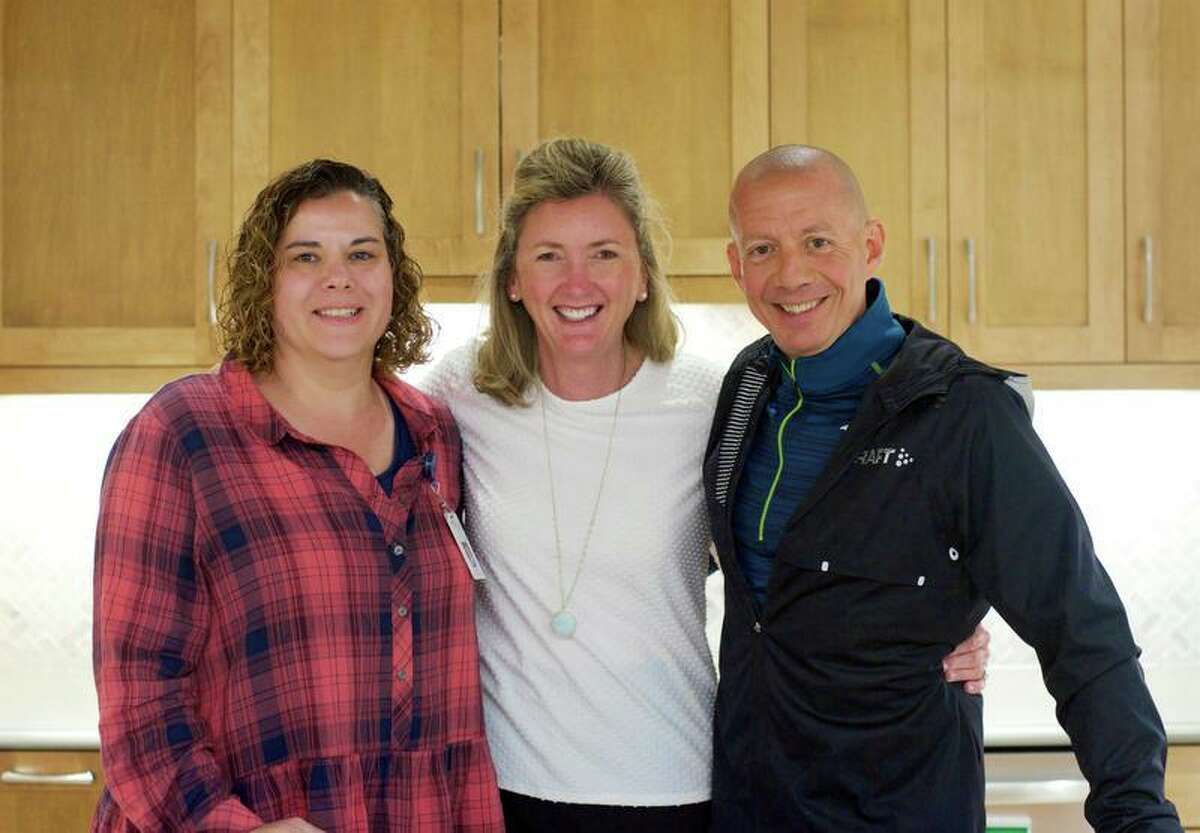 Ridgefielders Jessica and Christopher Curran advocated for their son, Conner, in Washington, D.C. earlier this month.
Conner was diagnosed with Duchenne Muscular Dystrophy at the age of four. Duchenne Muscular Dystrophy is a devastating diagnosis. It is fatal and slowly robs children of the ability to use their muscles.
"Walking is the first to go, then the child loses the ability to feed himself or hug his parents and then fatally ends in heart and lung failure by the time the child reaches his late twenties," Christopher explained.
In a bipartisan effort, the Currans met with Sen. Richard Blumenthal and Sen. Chris Murphy from Connecticut and Sen. Chuck Grassley from Iowa to advocate for continued CDC and NIH Duchenne research funding, newborn screening and patient access to FDA, SSA and CMS Duchenne information.
They also met with staffers from Rep. Jim Himes to discuss support of the 2020 Duchenne Muscular Dystrophy appropriations letter.
"We are especially thankful that Senator Blumenthal and Senator Murphy have agreed to sign on to the 2020 Duchenne appropriations letter," Christopher said.
"We are particularly grateful to Senator Blumenthal who has compassionately shared Conner's medical struggles on the Senate floor to illustrate the need for the preservation of healthcare rights for children with disabilities and pre-existing conditions."
On the state level, the Currans have met with state Rep. John Frey to discuss the sponsoring of a proclamation to recognize Duchenne Musclar Dsytrophy Awareness Day on Sept. 7.
In addition to advocacy, the Curran family founded Kindness Over Muscular Dystrophy and partnered with Parent Project Muscular Dystrophy to raise awareness and much-needed research dollars. Their annual charity event is scheduled for June 8 at Captain Lawrence Brewing Company in Elmsford, N.Y. Last year, over 300 Ridgefield neighbors were kind enough to attend the sold out event, the family said.
"We are extraordinarily appreciative of the support" they have received from the Ridgefield community, Christopher said. "Local sports programs; businesses and restaurants have volunteered to help out to raise the funds that can potentially change the course of this devastating disease. Exciting new therapies are just starting clinical trials because of the dollars raised by Ridgefield friends and neighbors. Conner was lucky enough to be chosen for one of these gene therapy trials and so far, [we] have seen some impressive improvements in Conner's abilities."
To learn more about Duchenne Muscular Dystrophy, visit KindnessOverMD.org.