This is a carousel. Use Next and Previous buttons to navigate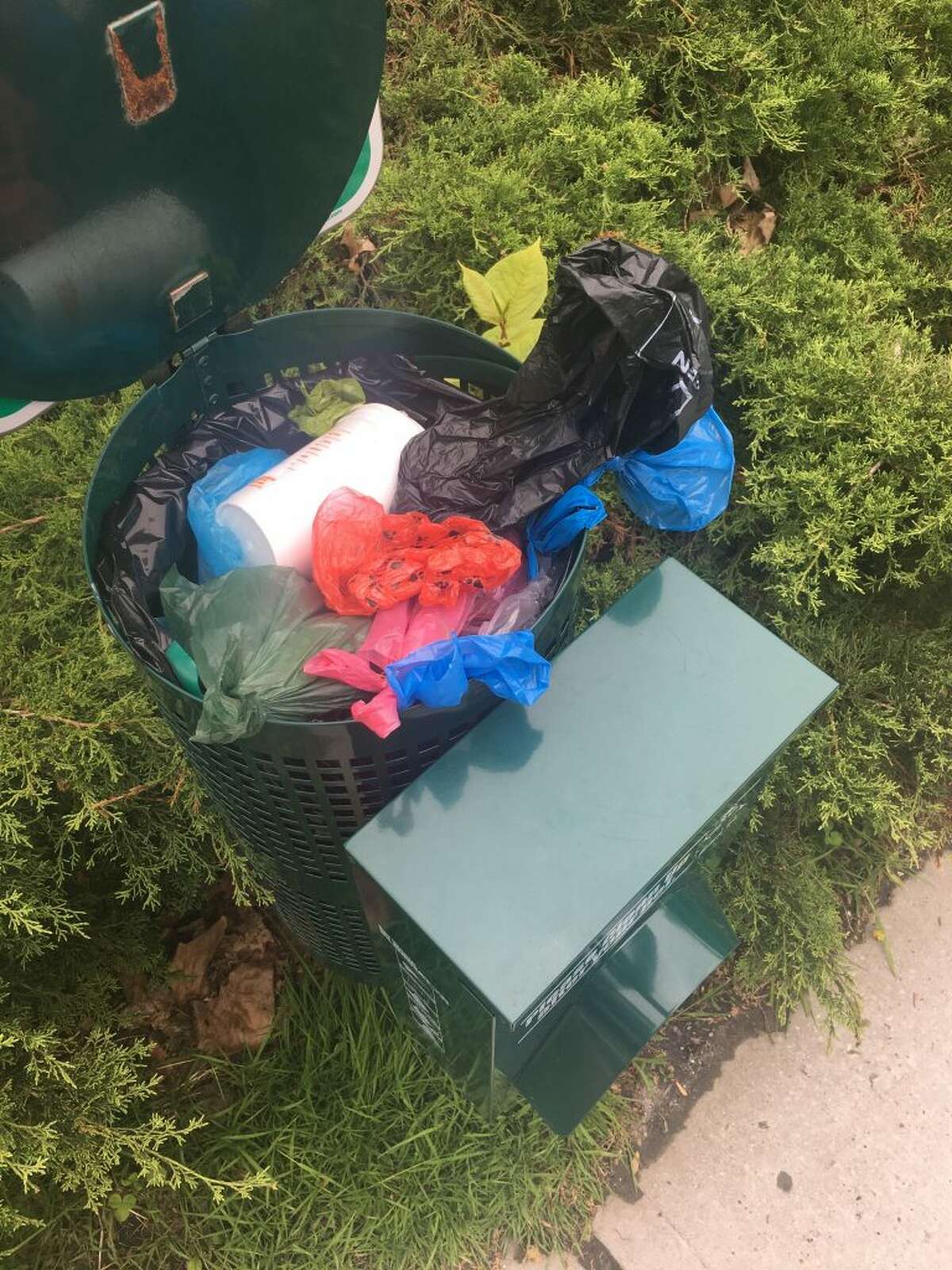 Help wanted: Work in a beautiful outdoor environment. Be responsible for your own hours. Duties are a significant public service. Task involves transport of bagged dog poop. Pay is nothing.
Yes, the town is seeking volunteers to take over the care of Main Street's four dog-poop receptacles.
"Once per week," First Selectman Rudy Marconi said.
The task largely involves pulling out a plastic bag filled with other plastic bags that have dog poop, and possibly some other stuff that doesn't belong there. The volunteer would be responsible for disposal, and putting a new plastic bag in the receptacle to be filled by dog owners as they clean up after their dogs while walking them on Main Street.
There are four dog poop stations on Main Street that are in need of a monitor:



One on the corner of Pound Street and Main Street;





One at the corner of Branchville Road and Main Street;




One near the intersection of West Lane and Main Street — "directly across the north side of the fountain," as Marconi put it.