This is a carousel. Use Next and Previous buttons to navigate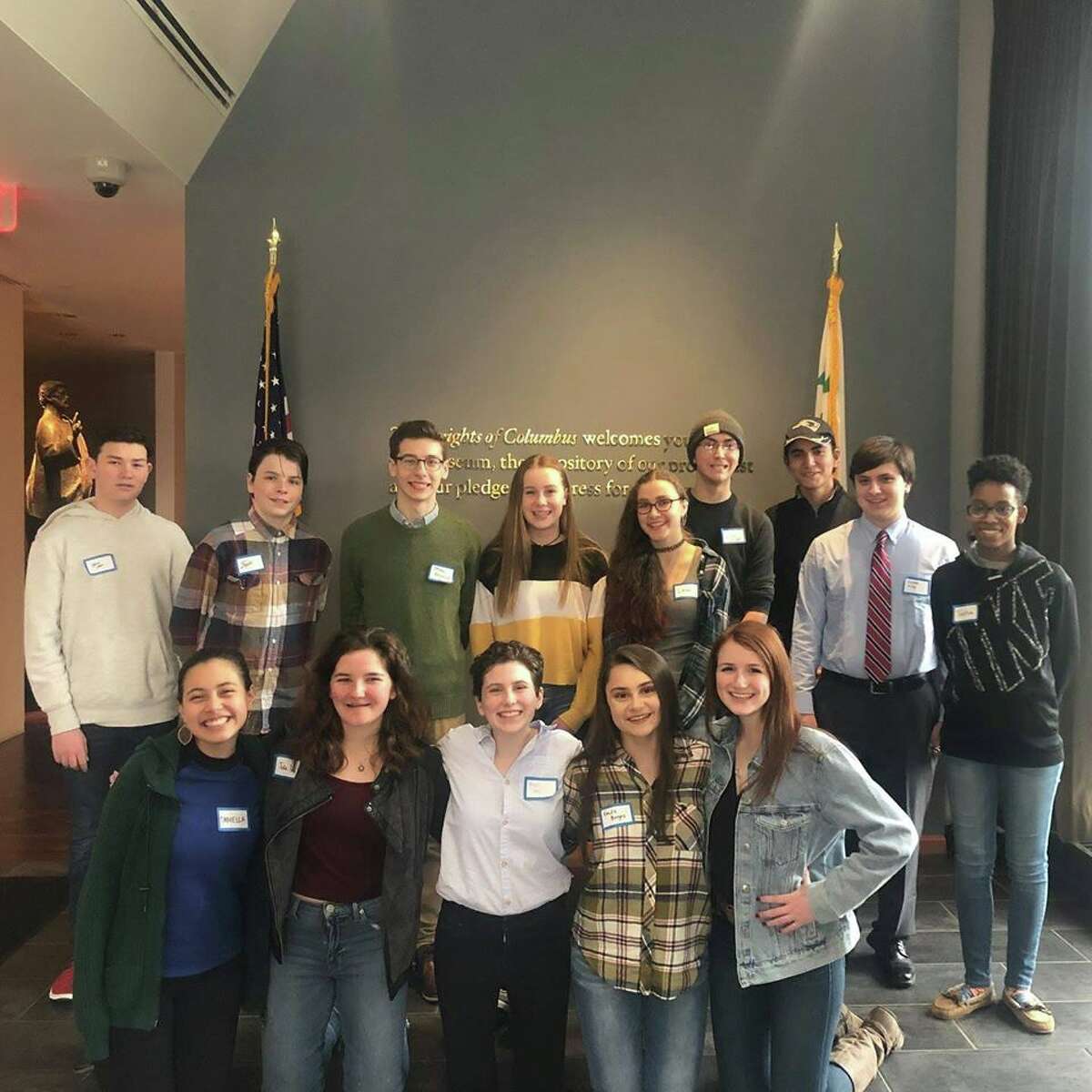 Ridgefield High School sophomores Aaron Cohen and Mairead Lacey will be two of 15 Connecticut students who participate in a World War I trench restoration program in Seicheprey, France, through the Connecticut Heritage Foundation this summer.
During the community service trip, students will work alongside 15-20 French students and under the direction of local historians to restore a section of trench once occupied by Connecticut soldiers of the 102nd Infantry Regiment. The memory of this battle on the men who fought was so strong that they continued to commemorate it for decades.
In memory of the battle, Connecticut raised $5,000 to help restore the water supply as the village was rebuilt and installed a fountain in 1923 with a plaque commemorating the friendship between the people of Connecticut and the people of Seicheprey.
On the 100th anniversary of this battle, that friendship has been re-established and Digging Into History will continue to build and strengthen those ties. The restored trench will be a historic site for tourists to visit and learn about this important battle and American contributions to the war.
Acceptance into this program was competitive with students from across the state writing essays and providing recommendations from teachers and community leaders. Students will learn about the war, Connecticut's contributions, and will work with the descendants of the men who fought and died in Seicheprey to learn about individual experiences. Upon their return, they will share their experiences with those descendants, their schools, their communities and our state.
To learn more about sponsoring a student or to make a donation via check, contact Christine Pittsley at 860-757-6517 or at christine.pittsley@ct.gov or visit ctinworldwar1.org/trenchproject