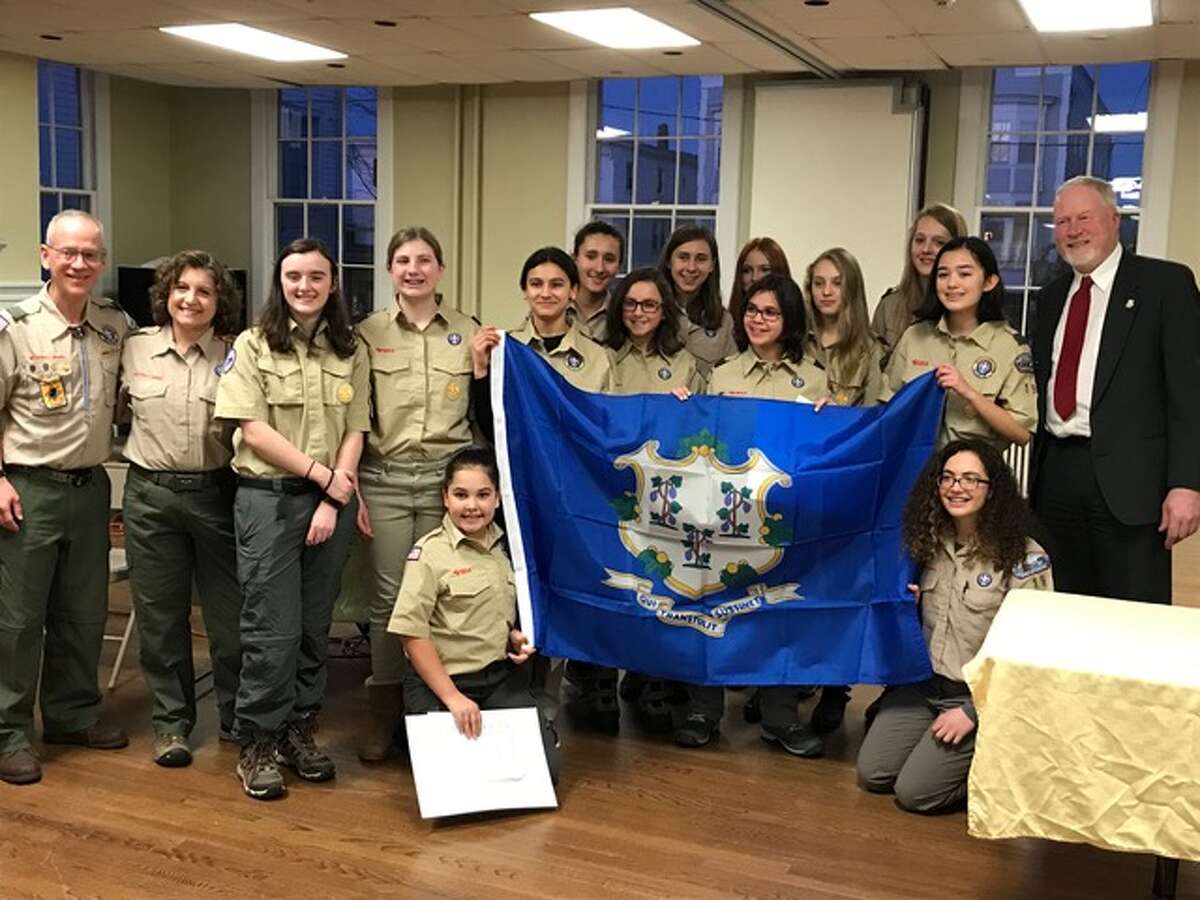 Troop 19 held its first Court of Honor on Tuesday, March 12, at St. Stephen's Church. Troop 19 is the first all-girls Troop in Ridgefield under the new banner of Scouts BSA.
As of February 2019, Scouts BSA has welcomed girls into the scouting program historically reserved for boys.
Troop 19, led by Scoutmaster Steve Mortinger, is the only girls troop in Ridgefield and one of the biggest in the state. The Court of Honor is a ceremony held to recognize advancements achieved in the Scouting program.
Thirteen members of Troop 19 advanced to the Tenderfoot Rank at this Court of Honor and many members of the Troop earned their first Merit Badges.
The ceremony was attended by First Selectman Rudy Marconi and State Representative Ken Gucker. St. Stephen's Church was also recognized with gratitude and a certificate for being the charter organization for Troop 19. For more information or to join Troop 19, contact Scoutmaster Mortinger via email: smrfdtroop19@gmail.com.