This is a carousel. Use Next and Previous buttons to navigate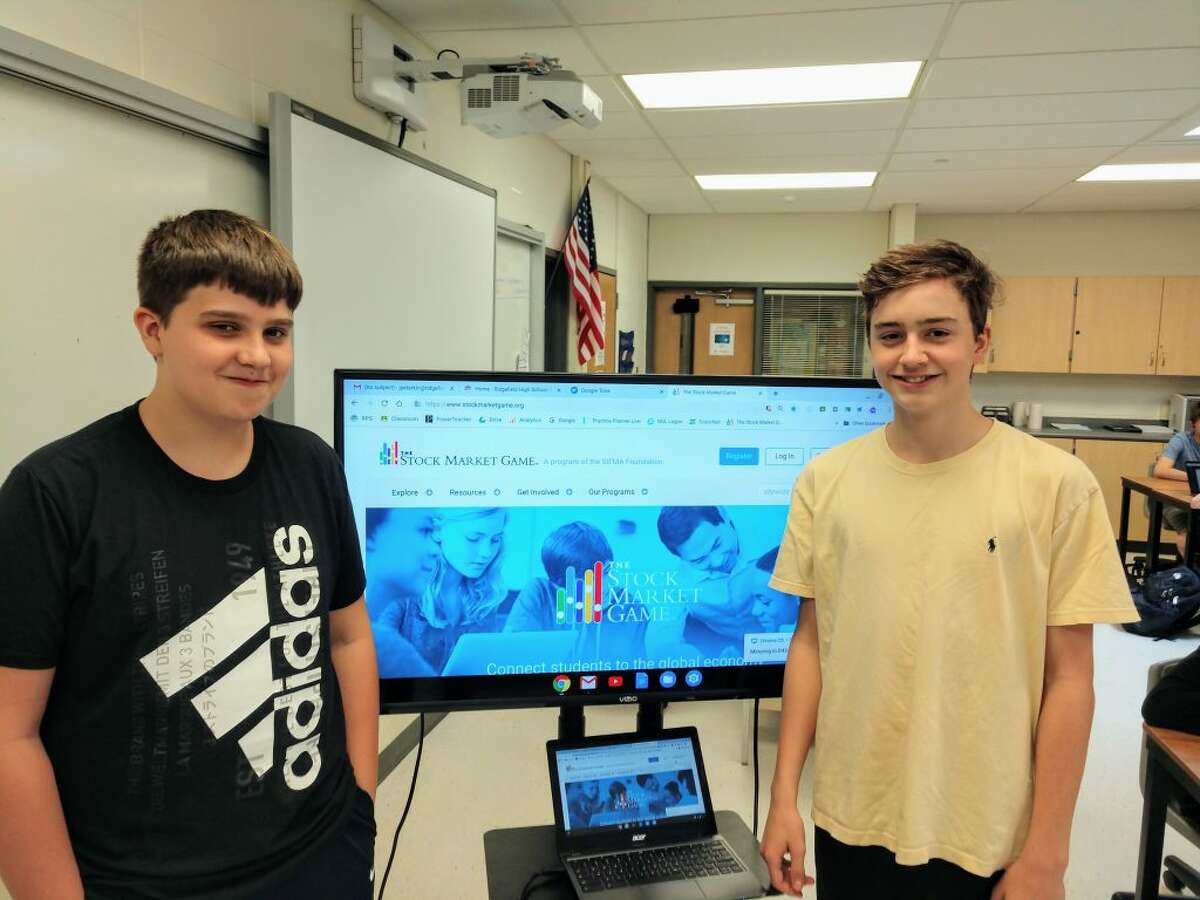 Ridgefield High School accounting students Sean Gabello and Fisher Mills finished first and third, respectively, in the state Stock Market Game investment competition. Over 600 students competed across the state for best stock picker bragging rights. Gabello, his parents, and his accounting teacher Jesse Peterkin will be attending an awards ceremony for Stock Market Game winners at the Hartford Courant on May 29.
Gabello employed a buy and hold strategy with Apple, NVIDIA and the Vanguard Information Technology index fund as his best performers.
Mills employed a day trading strategy with Amazon, Home Depot and Disney as his best trades.
Essay competition
In a separate essay competition, RHS personal finance student Mackenzie Robson won a scholarship award competing in the Next Generation Personal Finance Payback challenge. This essay contest attracted submissions from students in all 50 states. Two winners from each state were selected for the scholarship.
After playing the interactive simulation, Payback, students wrote a 250-word essay with the following prompt: How has the Payback game changed your perspective on the real-life decisions you will make when paying for college?
"Through the Payback game, I learned my preconceptions about college costs were incorrect," Robson wrote in her winning Payback essay. "I will have to work about 20 hours a week and during the summer in order to make the price of education work for me. This game also allowed me to see how important balance is to the college experience. I should not let myself be consumed by work and studying because eventually I will burn out. Instead, I must manage my time well and give myself a small budget to use towards fun activities."
The Payback challenge is played by RHS finance students and promotes students to consider the return on investment (ROI) with their choice of college. The challenge also encourages students to have conversations with their parents about responsibly managing expenses while attending college.