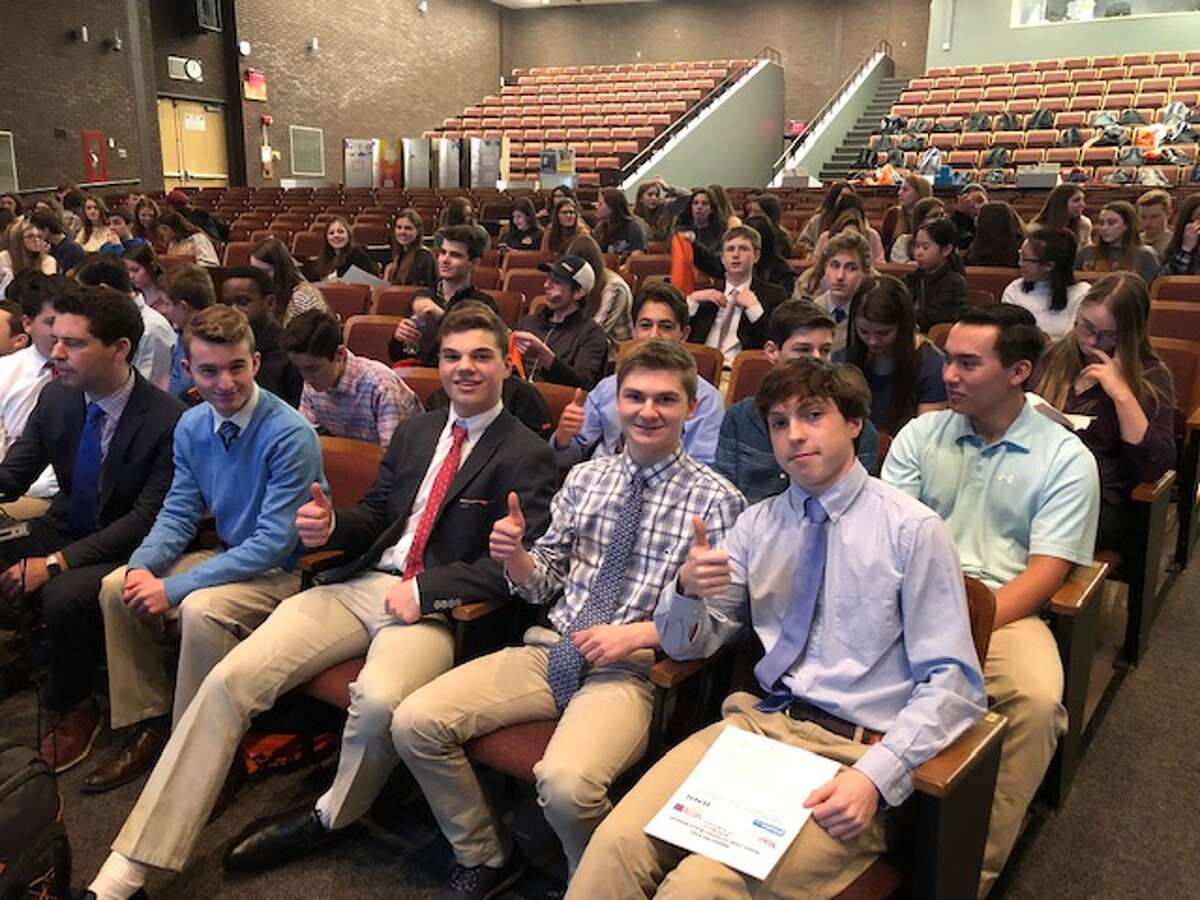 Ridgefield High School students participated in the second annual Business, Family and Consumer Science Symposium on April 1.
Over 160 RHS business and culinary students collaborated with business partners to develop solutions to real world challenges. The symposium also included "Tiger Talks" given by business leaders with a focus on helping students hone their interview skills.
"The symposium was a great opportunity for me to present in a business-like setting," said RHS junior Walker Pratt. "My team and I had worked for the past few weeks on a pitch to try and win audit business. Getting up in front of hundreds of my peers and presenting our research was seemingly daunting, but my classmates and I have grown more comfortable in this setting thanks to the experience." 
Marketing and computer applications students presented to our business partners on how to utilize Google Analytics to improve website traffic and revenue. Accounting and business law students developed, delivered and scored sales pitches geared to win audit business.
International Foods students developed a menu and food tasting and interior design students completed a competitive analysis on high end home fixtures.
Business partners in the symposium included: Michele Christ, senior manager at PwC; Jennifer Slavinsky, corporate recruiter at Waterworks; and Jill Mango, marketing director at Ridgefield Playhouse.
"I truly enjoyed the experience of working with your students and I am very proud of the work they produced. I hope that it was a valuable experience for your business classes and I hope they will reach out to me in the future with any questions they may have about the wonderful world of public accounting. I am deeply appreciative of the opportunity to connect the students to skills they will find valuable as they forge their future paths," Christ said.
Guest speakers included: Tim Washer-comedy writer and corporate speaker; Chandler Mount- Vice President at YouGov; Holly Teutemacher- Vice President of Talent at Priceline; and Brian Berlandi- Partner at Berlandi Nussbaum & Reitzas LLP
The RHS Business and Culinary symposium integrates classroom curriculum with real world application, and brings together talented RHS students and teachers with local Ridgefield business owners to develop solutions to authentic, complex challenges.
Contact RHS business teacher Jesse Peterkin at jpeterkin@ridgefield.org to get involved in the next symposium.