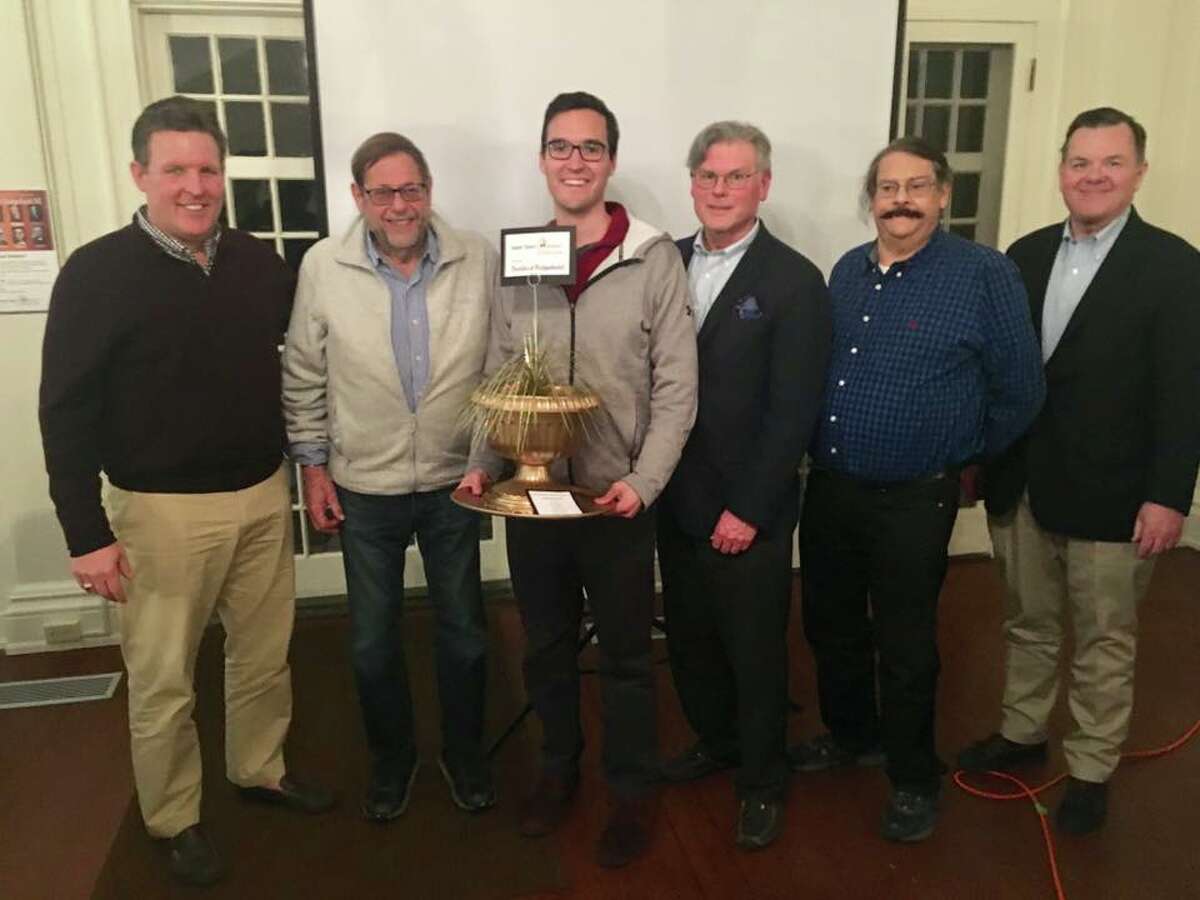 The competition was fierce at The Battle of Ridgefield VI, Keeler Tavern Museum & History Center's fifth annual history trivia contest on April 5. Six teams participated in the contest, answering questions on topics ranging from colleges to cars to 20th century Ridgefield.
The 60 trivia questions, a mix of multiple choice, short answer, and matching, were developed by a team of local historians, Kay Ables, Joe Ellis, and lead by Quizmaster Charlie Pankenier, who also emceed the event.
After eight rounds of questions, the winner of the coveted fountain trophy was the Burr Bradleys, who recaptured the title from the previous year's champions, the Ridgefield Rotary Club.
"Each year the questions become more diverse and challenging, and the competition gets smarter and tougher," said George Hancock, a member of the Burr Bradley team. "We look forward to participating next year to defend our title."
Other teams in the competition included The Loose Cannonballs, General Lee Wise (a team from the Ridgefield Library), the Keeler Rebels, and a team of walk-on competitors.