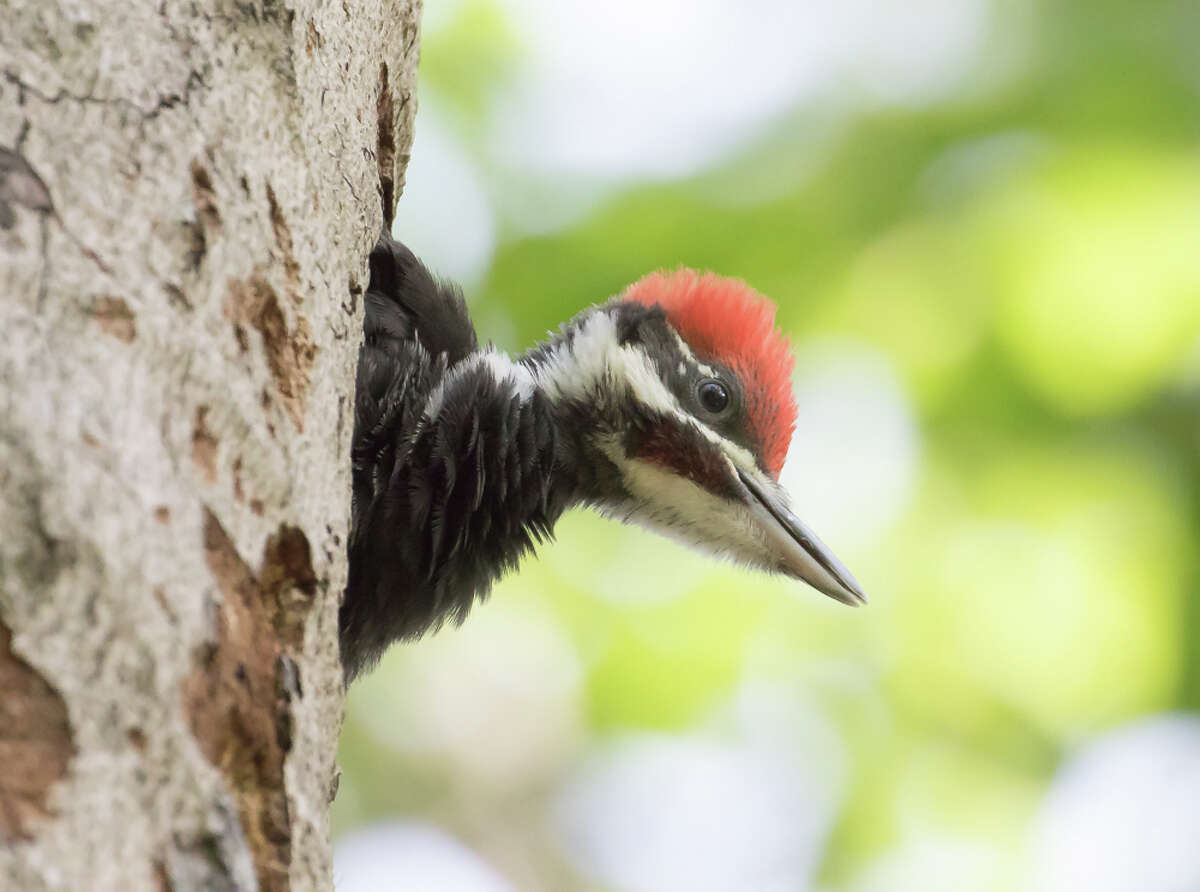 A bird enthusiast who has built beach fencing in Stratford to protect the nests of piping plovers, Allan Welby, has been named to the town Conservation Commission.
"I'm a bird nerd. I have a love of the outdoors," Welby told the selectmen. "Whenever I'm not working, I'm doing something outdoors."
A 13-year Ridgefield resident who lives on Old Sib Road, Welby is a member of the Connecticut Ornithological Association and a past president of the Chicago Ornithological Society.
He's a volunteer monitor for the Audubon Alliance for Coastal Waterbirds, which led to his work on the protection of piping plovers.
"This past month, worked on constructing string fencing at Long Beach, Stratford, to protect nesting piping plovers," he wrote in seeking the conservation seat. "Throughout the past few summers, observed and collected data on nesting plovers, along with educating beachgoers regarding the project."
He has led field trips to "birding hotspots" for the Connecticut Ornithological Association, the New Haven Bird Club and the Discovery Center of Ridgefield.
Welby also said he'd worked with former Conservation Commission member Ben Oko on the Ridgefield Natural Resource Inventory. He describes himself as an "experienced hiker and member of the Appalachian Trail Conservancy."
Selectmen Steve Zemo said that although the town is approaching its goal of 30 percent open space, preserving the last three to five percent would be difficult.
"Would you be able to support a bond issue for open space?" Zemo asked.
Welby sounded open to the idea.
"Whenever anyone in the town is surveyed, they prioritize open space," he said. "But when I see the town budget, it doesn't seem open space is prioritized."
He will take the seat vacated by Timothy Bishop, who wrote to Conservation Commission Chairman Jim Coyle saying, "I will respectfully step aside in anticipation of my candidacy to the future Inland Wetlands Board."
After interviewing him, the selectmen voted unanimously at their June 19 meeting to name Welby to the vacancy on the nine-member Conservation Commission.