This is a carousel. Use Next and Previous buttons to navigate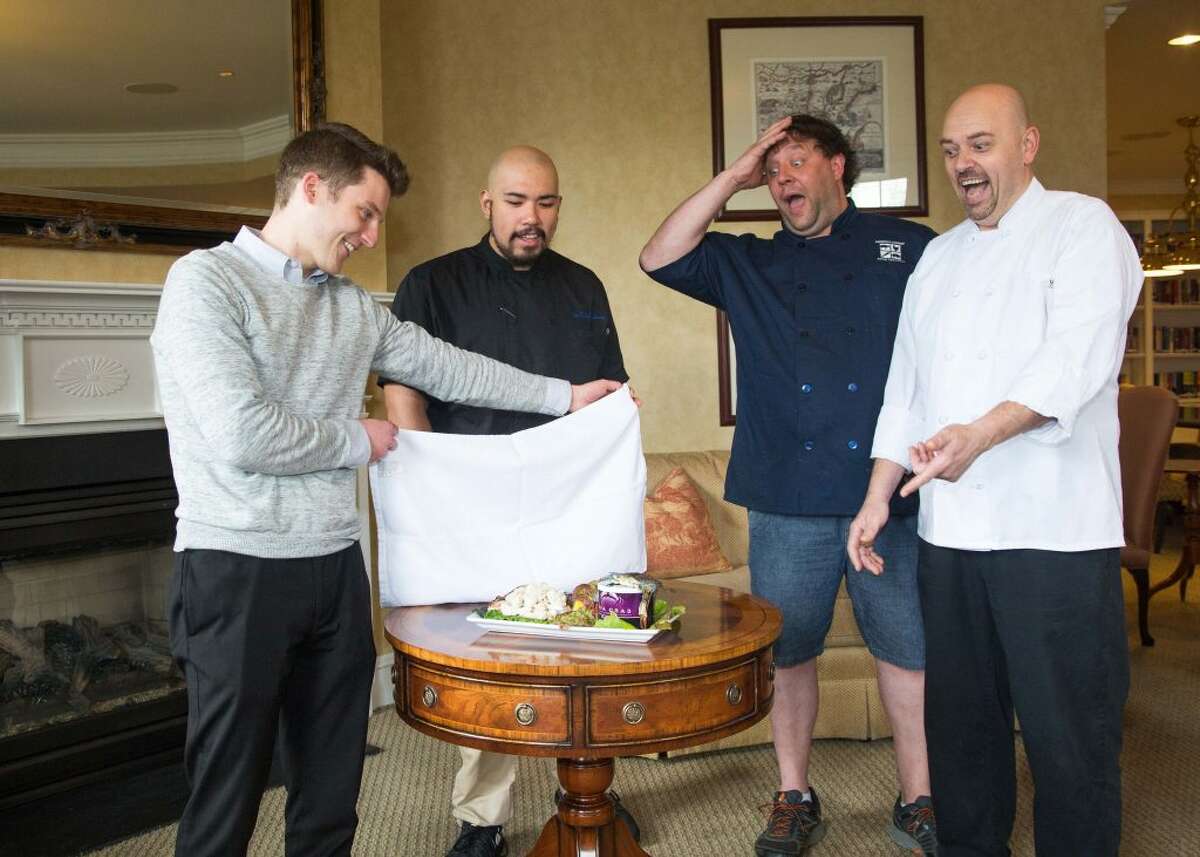 Sweet, succulent crab meat, courtesy of food sponsor The Chefs' Warehouse, will be the required ingredient for the appetizer round at Battle of the Chefs on Sunday, June 4, 4 – 7 pm, at Founders Hall. Chefs Mike Anastacio (Purdy's Farmer & the Fish), Paul Desiano (Ridgefield Academy, formerly Cello/Plate) and Germano Minin (The Village Tavern) will each create an appetizer that uses premium Java crab meat as a key ingredient. Battle guests will taste those appetizers and vote on their favorites. Those votes will be one factor in determining the Battle's overall winner.
Tasting and voting on appetizers is just one of the Battle's many activities. Join the Battle to cheer on the chefs as they compete to create the winning entrée from a basket of surprise ingredients, get close to the action as the chefs compete under pressure to create a winning entrée, mingle with the chefs and judges after the competition, sample gourmet foods, and indulge in delicious appetizers that feature the competition's secret ingredients, an open bar, and the chefs' signature desserts.