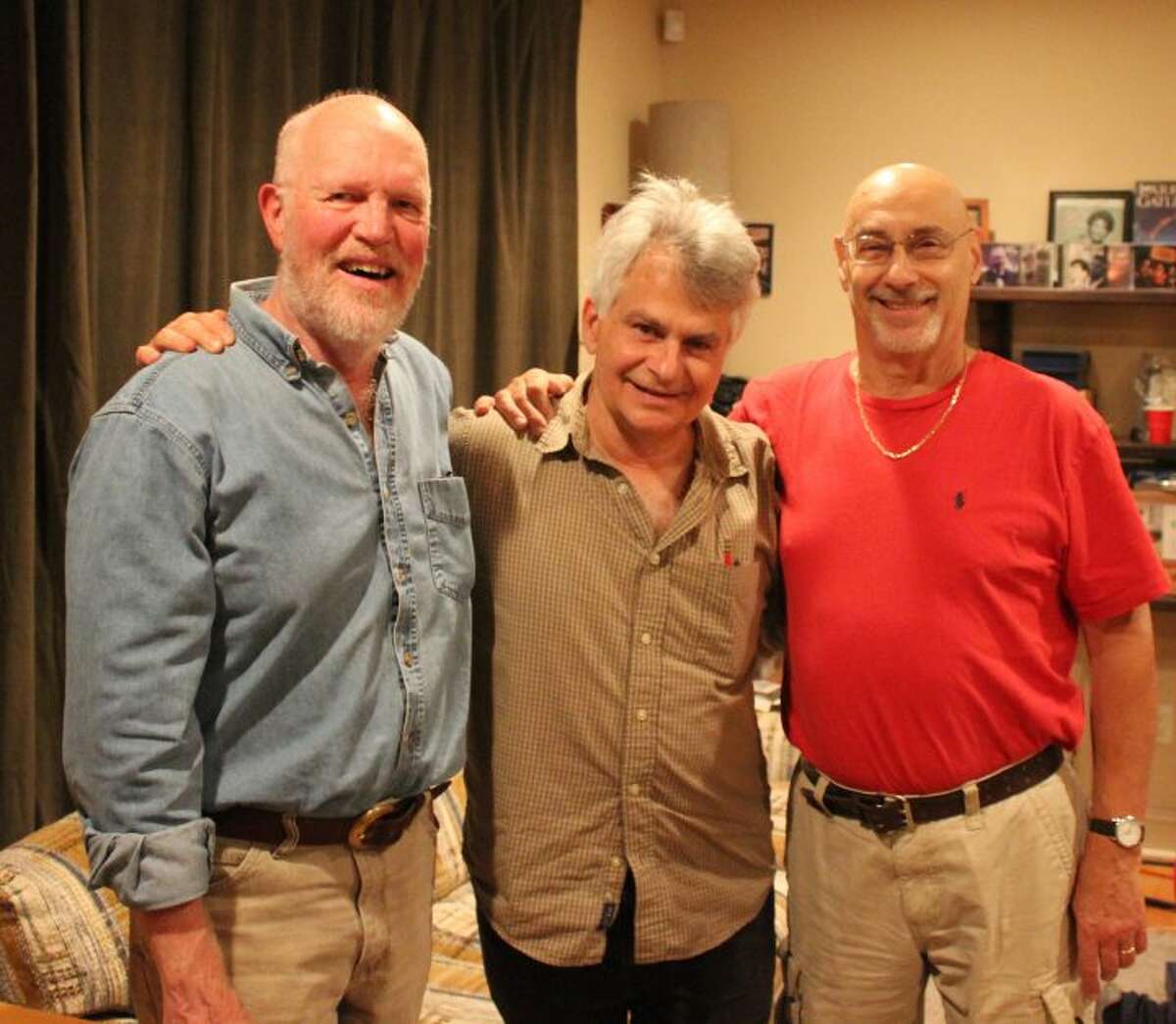 A special romantic and musical evening will take place at Bernard's on Thursday, Feb. 16 at 7 p.m. Singer Caroline Chanin, joined by the Bridgeport Quartet (Al Montecalvo, drums; Lou Bruno, bass; Dave Radovich, woodwinds and Bob Wason, piano) will present an evening of love songs and love stories.
"On this special romantic evening, in addition to music, we want to give people a chance to tell their own love stories," says Chanin. "Who knows? Maybe someone will even propose!" Deborah Ann's Sweet Shoppe and Rodier Flowers are contributing chocolates and roses for brave storytellers.
Caroline is excited to be joined by the Bridgeport Quartet. These incredible musicians grew up in Bridgeport and played together professionally as young men. Their collective experience includes traveling the world with symphony orchestras and ensembles; performing in many Broadway shows; teaching at Yale, the Eastman School of Music, Western Connecticut University and area schools; and conducting a wide range of musical groups.
After brilliant musical careers apart, they are reuniting and recapturing the spark that launched their musical lives.
Along with Chanin, who lives in Ridgefield, Al Montecalvo has roots in our community. " 'Mr. Monte' is a beloved music teacher in Ridgefield and Carmel for many years. He conducted numerous Ridgefield High School musicals and now conducts the Western Connecticut Youth Orchestra Wind Ensemble.
"It is so exciting for me to be singing with the Bridgeport Quartet," says Chanin. "They are local legends and important contributors to the world of music and I am thrilled to explore the American songbook that inspired them 50 years ago and continues to inspire us today."