This is a carousel. Use Next and Previous buttons to navigate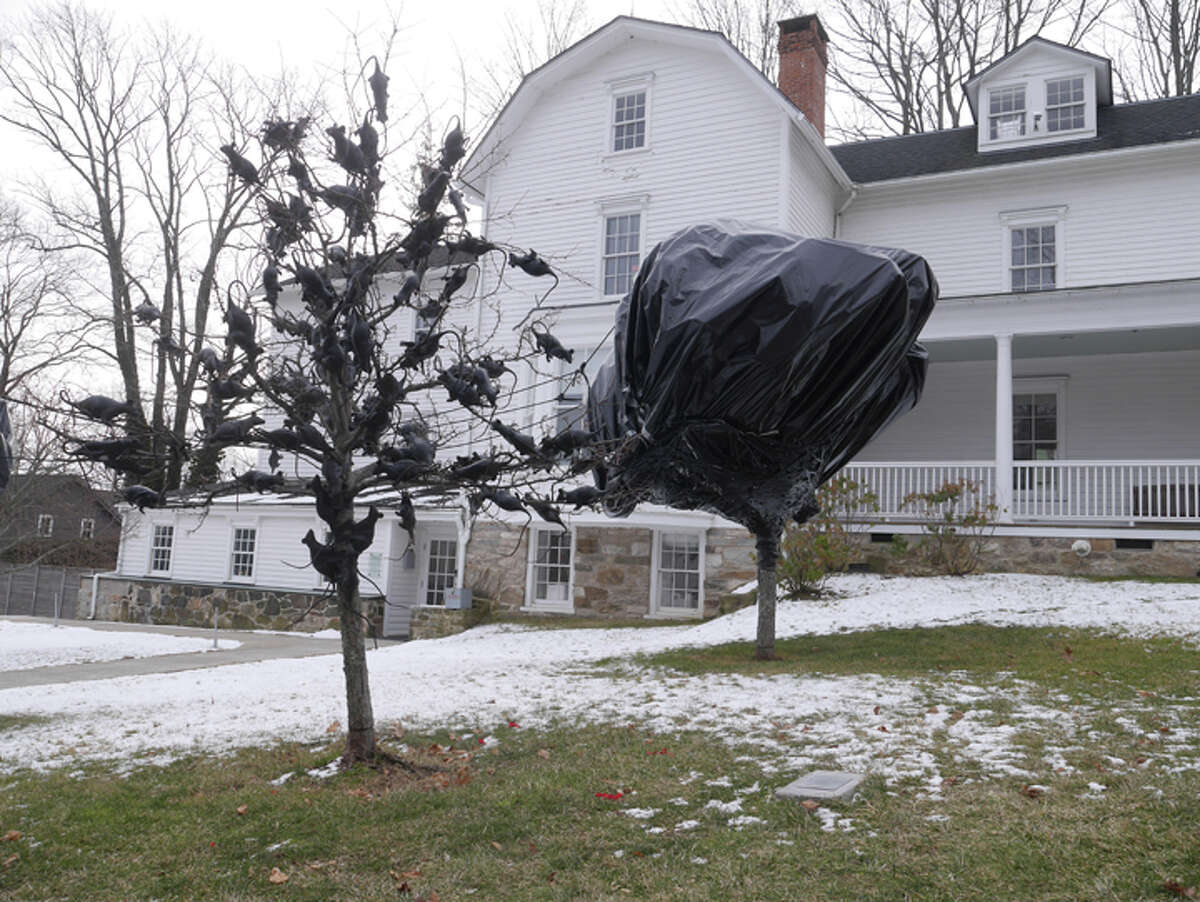 Say goodbye to the rats, and the tarp-covered trees.
The Aldrich Contemporary Art Museum will remove the suffocated trees on Main Street — and the fake rodents dangling from limb to limb — following the last day of Kim Jones' "White Crow" exhibit Sunday, Feb. 5.