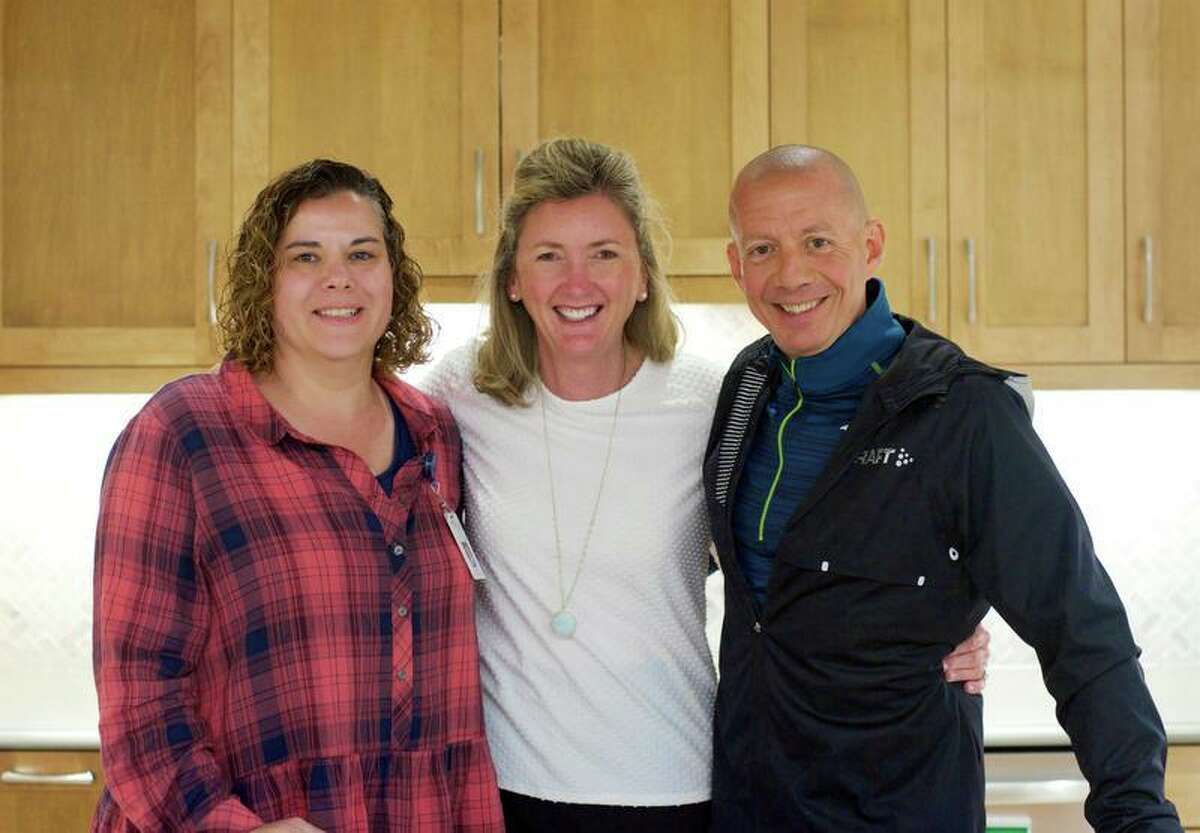 The winged wonders of the woods will still inspire and delight, but Ben Oko's service as one of dame nature's dedicated acolytes will not longer include long talk-filled meetings of the Ridgefield Conservation Commission.
"I love to be outdoors. I love to see what's happening. I love to commune with nature. I enjoy it," said Ben Oko.
After some two decades of service on the town's Conservation Commission — one decade as chairman, his final two years as an alternate — Dr. Benjamin Oko has stepped down.
He brushes aside the thought that dedicating his free time to the Conservation Commission — clearing trails, putting together land acquisitions, attending meetings — for, oh, 20 years might be considered public service, or some kind of altruism.
"Being on the Conservation Commission does two things for me: One, it allows me to do what I enjoy; and. two, it allows me to play a role in the community," said Oko, a retired psychiatrist.
While no longer as a commission member, Oko hopes to continue his active role in a variety of ways. One example is planned Saturday, April 27, at 8:30 a.m. when he'll lead a bird walk at the Woodcock Nature Center, sharing his love of birds, knowledge about them, and helping folks who join him on the free walk learn to spot and identify songbirds, ducks and egrets and other feathered flying miracles.
"I'm very interested in birds, as well very involved in Audubon Connecticut and bird conservation" Oko said. "That also keeps me out of trouble."
Oko and his wife, Helen Dimos, moved to town in 1995.
"When I came to Ridgefield from New York City, one of the things I wanted to do was have a feeling that I'm involved in a community. You don't get that in New York City. I said: I'm coming to small town, I want to get involved," he said. "... I love to be outdoors. I love nature. I love birds. How about the Conservation Commission?"
He's comfortable retiring from the commission knowing there are other people ready to step up to take on the work.
"One of the reasons I became an alternate, I thought it was good for the commission to get new members that haven't been there for 15 years," he said. "Now I'm stepping off altogether for the same reasons. We already have had three or four candidates that want the alternate spot."
Since election
Oko is also making more time for new conservation-related volunteer work.
"Since the last federal election I've become much more involved in going to work on issues like energy, carbon use, global warming, so I joined the Ridgefield Action Committee for the Environment — RACE —and also got involved in a program called Sustainable CT, which helped shepherd through the bronze certification Ridgefield got last year for its efforts in sustainability."
He's also on the relative new Environmental Task Force for the town of Ridgefield.
And Oko works with the Hudson to Housatonic Regional Conservation Partnership.
"It's a group of land trusts and conservation commissions that meet and look at ways to maximize opportunities for conservation through partnerships. It started with a Fairfield County Conservation Partnership," said Oko, who was part of the steering group for that organization. "That's been going on for a long time."
A variety of groups, but their goals are shared.
"The issue of climate change in today's world, feeling we have to act locally. The federal government is not going to act on climate change," Oko said. "...I consider it more important that local land conservation efforts are aimed at combatting climate change."
Accomplishments
What makes him proud, looking back on two decades in the thick of Ridgefieild's conservation efforts?
"On the commission, I guess the number one would be shepherding the production of the Natural Resource Inventory," he said.
The 102-page document, started in 2010 and published in 2012, was done in partnership with the Metropolitan Conservation Alliance and the Cary Institute of Ecosystem Studies. It's an ambitious effort to document the town's natural environment, the fields and forests, large lakes and small vernal pools, including the vast variety of living things found there: trees, like hawthorn, hemlock and hickory; birds and beasts — deer, fisher cats, long-tailed weasels; and the beloved butterflies and wildflowers. Full of maps, charts, photos and extensive listings with both common and Latin names, the inventory is available for $20 at the Conservation Commission office in the town hall annex, and at Books on the Common. It may also be viewed by going to the town website, ridgefieldct.org, then clicking on Government then Conservation Commission and finally Natural Resources Inventory.
"It was the most fun," Oko said of his work on the inventory.
"And since we have a lot of copies left," he added with a laugh, "I guess it's going to be a lasting contribution."
Oko also takes satisfaction in having played a role in adding to the town's more than 2,500 acres of open space, helping bring in donations and make acquisitions — such as the 38-acre Old Stagecoach Road property, and 20 acres off Old Sib Road.
While some acquisitions are gifts, others are purchases— sometimes with partners. The Old Sib Road parcel is an example.
"We bought that jointly with a developer, they got two lots and we got the rest of the property," Oko said. "If you don't have money, you get partners."
Oko chaired the Conservation Commission for some 10 years, from about 2003 to about 2013. The things that got done then aren't his accomplishments, Oko said, they're the accomplishments of all the commissioners.
"A chairman is only as good as his members. We always had great members," he said.
So, after 20 years, Oko has stepped down from on the Conservation Commission. But he doesn't think he's done with conservation work.
"I'm still around," he said.