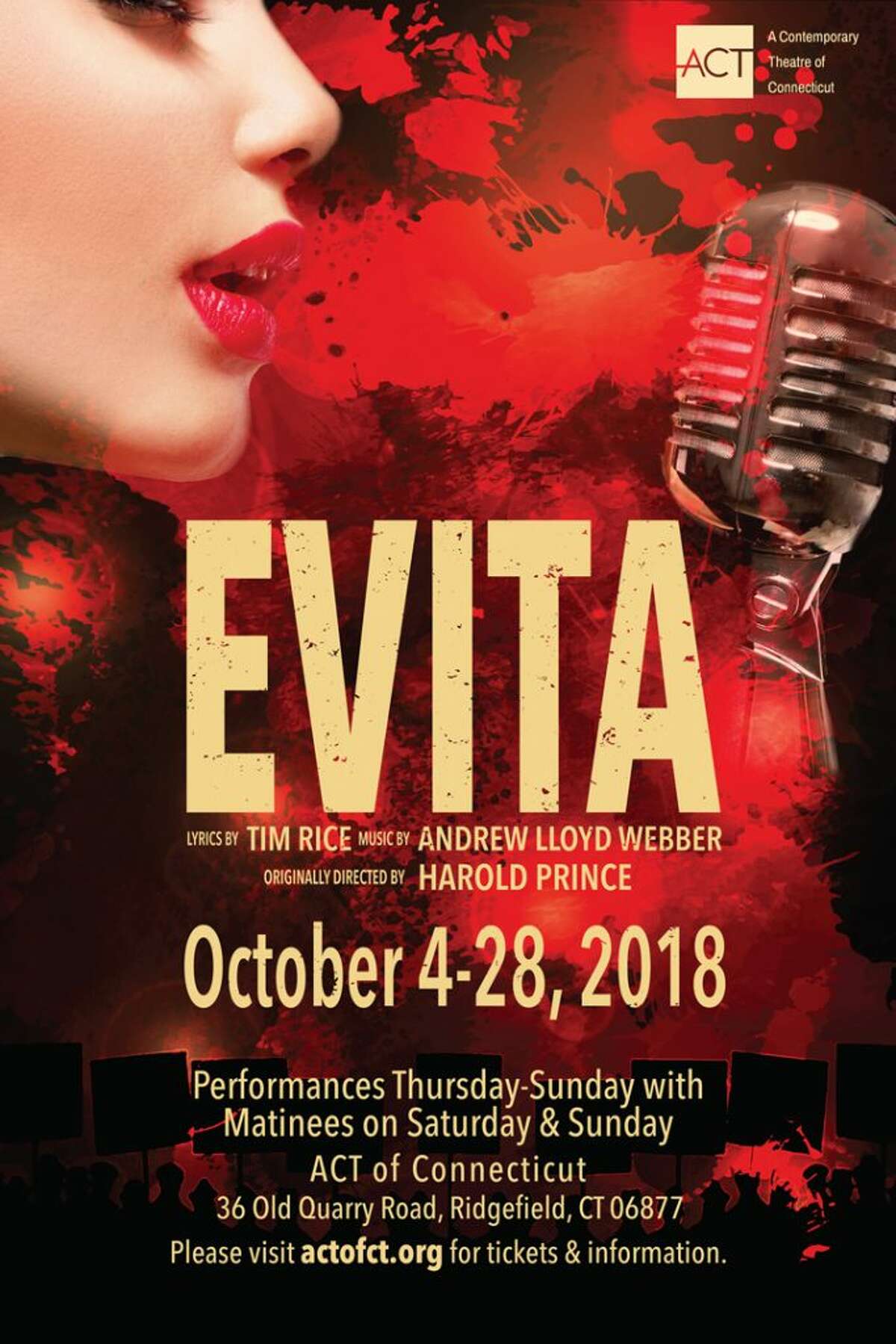 ACT of Connecticut (A Contemporary Theatre) is gearing up for the next production of its inaugural year, "Evita."
ACT of CT will present the acclaimed Broadway and film musical from October 4-28.
Seven-time Tony Award-winning "Evita" melodically interprets Eva Perón's rise from abject poverty in rural Argentina to become First Lady at the age of 27. With a dazzling score of show-stopping numbers inspired by Latin, pop and jazz music, including the riveting anthem "Don't Cry for Me Argentina," the musical commemorates one of history's most tragic and dramatic figures.
"We felt strongly that our cast of 'Evita' should be heavily comprised of Latinx talent," said Daniel C. Levine, artistic director, ACT of CT. "I can't wait for our audiences to see this ridiculously talented and diverse group of actors that we have put together for this production. Our 'Evita' company truly represents the community that is meant to tell this riveting and historically-significant story."
In addition to professional auditions for "Evita," ACT of CT has invited non-Equity child performers to audition for a small children's ensemble in the musical. The ensemble will appear alongside the production's Broadway-caliber cast, rotating to perform in one/two weeks of the show's run. Auditions will take place by appointment on Sunday, July 29 and Wednesday, Aug. 22 from 10 a.m. until 4 p.m. at the theater. Appointments can be made by contacting acteducationdirector@gmail.com with "Evita Audition" in the subject line and disclosing name(s), age(s) and parent contact information.
The "Evita" performance schedule includes evening shows from Thursday-Sunday and additional matinee times on the weekend. Tickets are currently available online for the limited engagement run of the show, which will be followed by Academy Award®-winning Stephen Schwartz's musical "Working" and "The 25th Annual Putnam County Spelling Bee" later in the production season.
Show dates are already selling out and the theater is encouraging enthusiasts to invest in its annual subscription (season ticket) packages.
For more information about ACT of CT, ticket and annual subscription sales, education programs, sponsor/donor opportunities and other theater-related news and announcements, visit www.actofct.org.