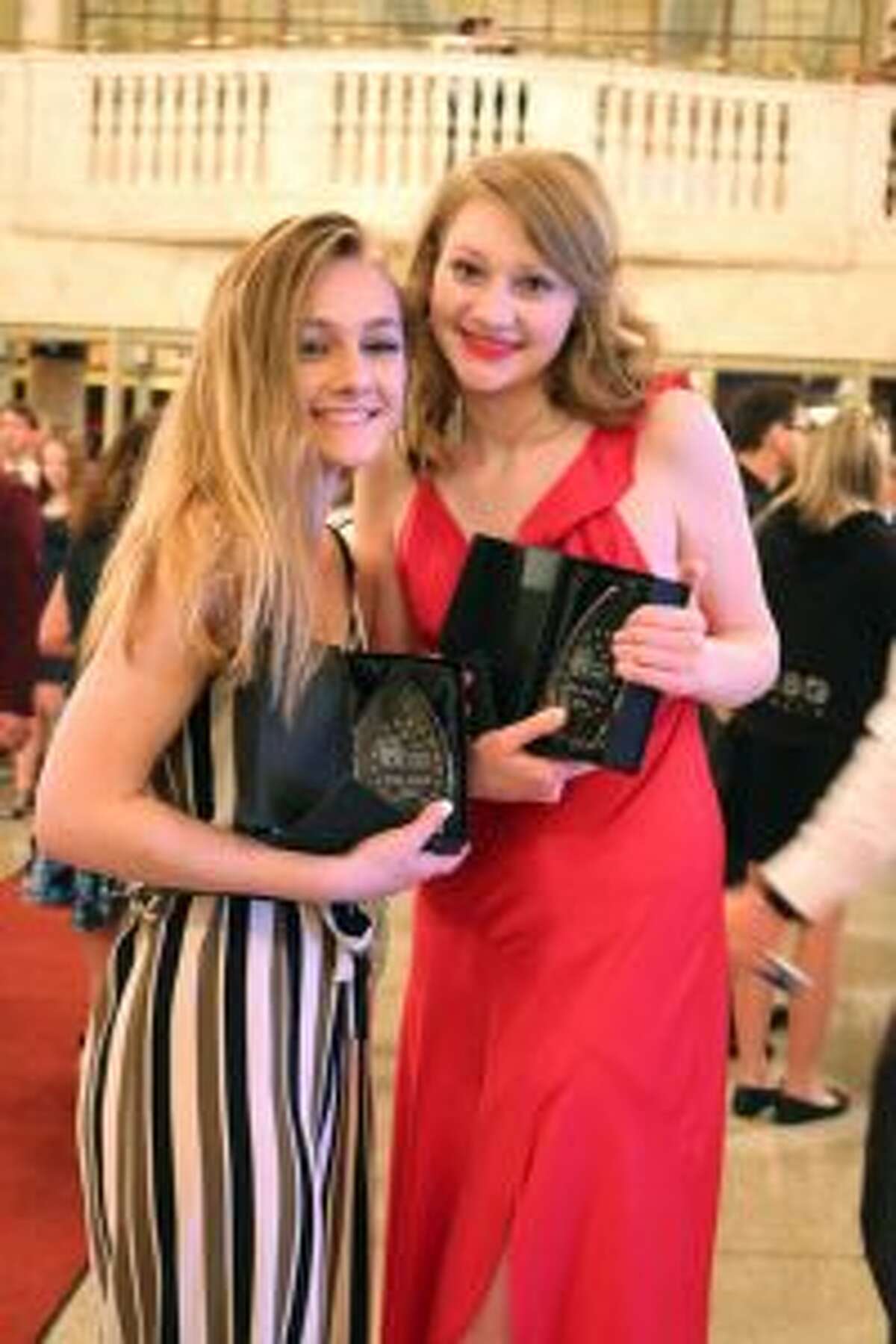 The Ridgefield High School November 2018 production of Almost, Maine won Best Contemporary Play at the 16th annual Halo Awards held on June 3 at the Palace Theatre in Waterbury.
Junior Caroline Malley was awarded Best Comic Female Performance in a Play for her performance as Rhonda in Almost, Maine, and junior Shane Jaeger was awarded Best Stage Management for her work as stage manager of both Almost, Maine and the 2019 musical, The Addams Family.
The Halo Awards are given annually by Seven Angels Theatre of Waterbury to celebrate the best of high school theater in Connecticut. Seventy schools from throughout the state competed.