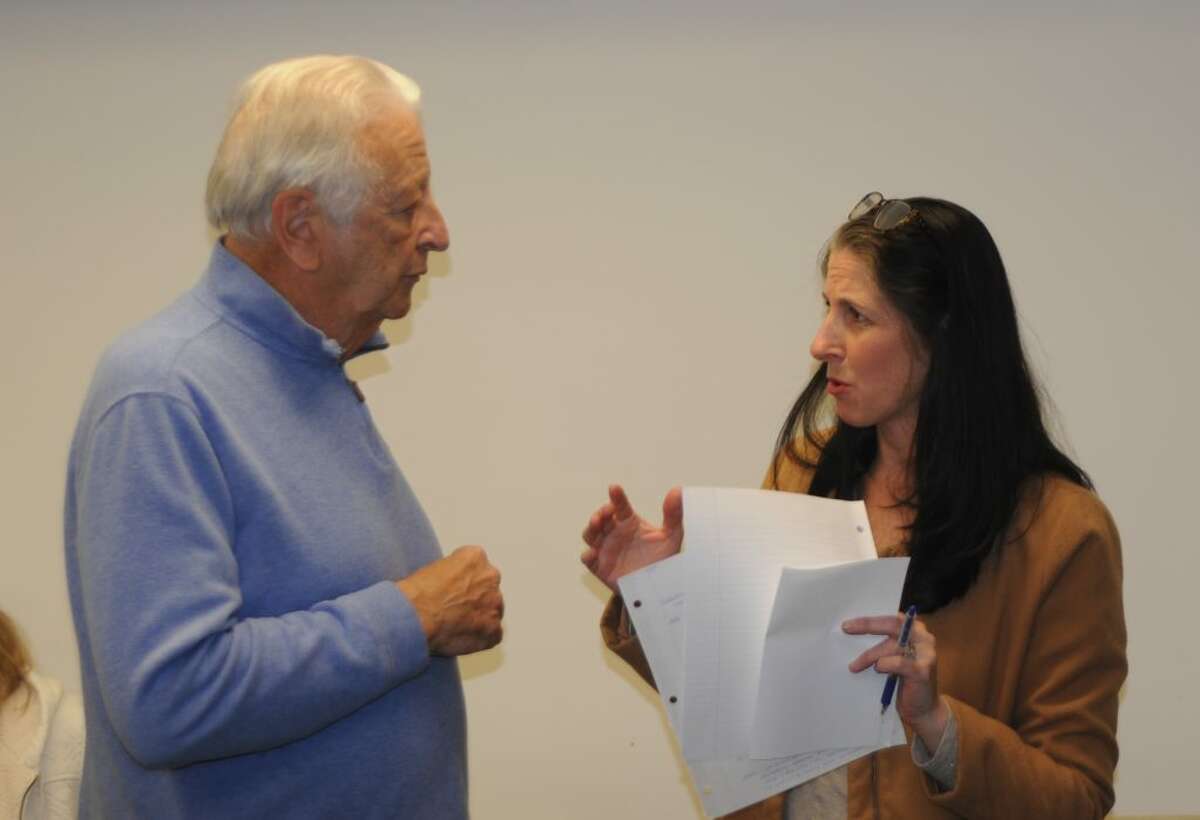 A 1.24% tax increase for 2019-20 would result from the nearly $148-million revenue and spending plan approved by the Board of Finance on a string of unanimous votes Tuesday night, April 2.
The 2019-20 budget proposal would allocate $98,193,760 for school operations —a 3.36% spending increase —and $38,318,807 for town departments and road repaving, reflecting a 0% increase for the town budget.
The budget assumes expenditures of $11,315,116 to pay debt service.
"Overall, I get a spending increase of 2.4%," finance board chairman Dave Ulmer said near the end of Tuesday night's meeting. "That's with roads and debt service."
Some $4,468,620 in capital spending proposals — projects and purchases to financed with borrowing, so they don't affect next year's taxes — were also approved by the finance board.
All the spending and tax proposals will be passed on to voters for approval or rejection at the Annual Town Meeting and the budget referendum in May.
The $98,193,760 school budget approved by the finance board is an increase of $3,193,760 over the current school budget, which is an even $95 million. But it's a $230,000 reduction from $98,423,760 budget request previously approved by the Board of Education.
The cut trimmed the school spending from a 3.6% increase sought by the school board to a 3.36% increase approved by the finance board. The $230,000 school cut is exactly half the $460,000 school reduction proposed as a "non-binding recommendation" by the Board of Selectmen. The selectmen's suggested cut would have meant a 3.1% increase in school spending.
After Tuesday's meeting, Board of Education Chairwoman Margaret Stamatis was philosophical about the cut to the board's initial budget request.
"I think we can move the district forward. We're pleased both boards were thoughtful and listened to what we've identified as the needs of our district," she said.
"We respect their process," she said.
"We'll have a discussion at our next board meeting regarding how we'll address the reductions to our requested amount."
That meeting is scheduled Monday, April 8, at 7 p.m. In the town hall annex off Prospect Street by Yanity Gymnasium.
"It's still $3.1 million more than this year," finance chairman Ulmer said of the school spending.
To get the projected tax rate down to 1.24% the finance board voted to pull $1,675,000 out of the town's roughly $14-million surplus fund balance.
With a surplus of about $1.3 million projected for the current fiscal year, which ends June 30, the fund balance — which serves as a financial cushion for the town — is projected to be $15.4 million at the end of the fiscal year, which would be reduced to $13.7 million by the $1,675,000 "use of fund balance" allocation built into the budget.