This is a carousel. Use Next and Previous buttons to navigate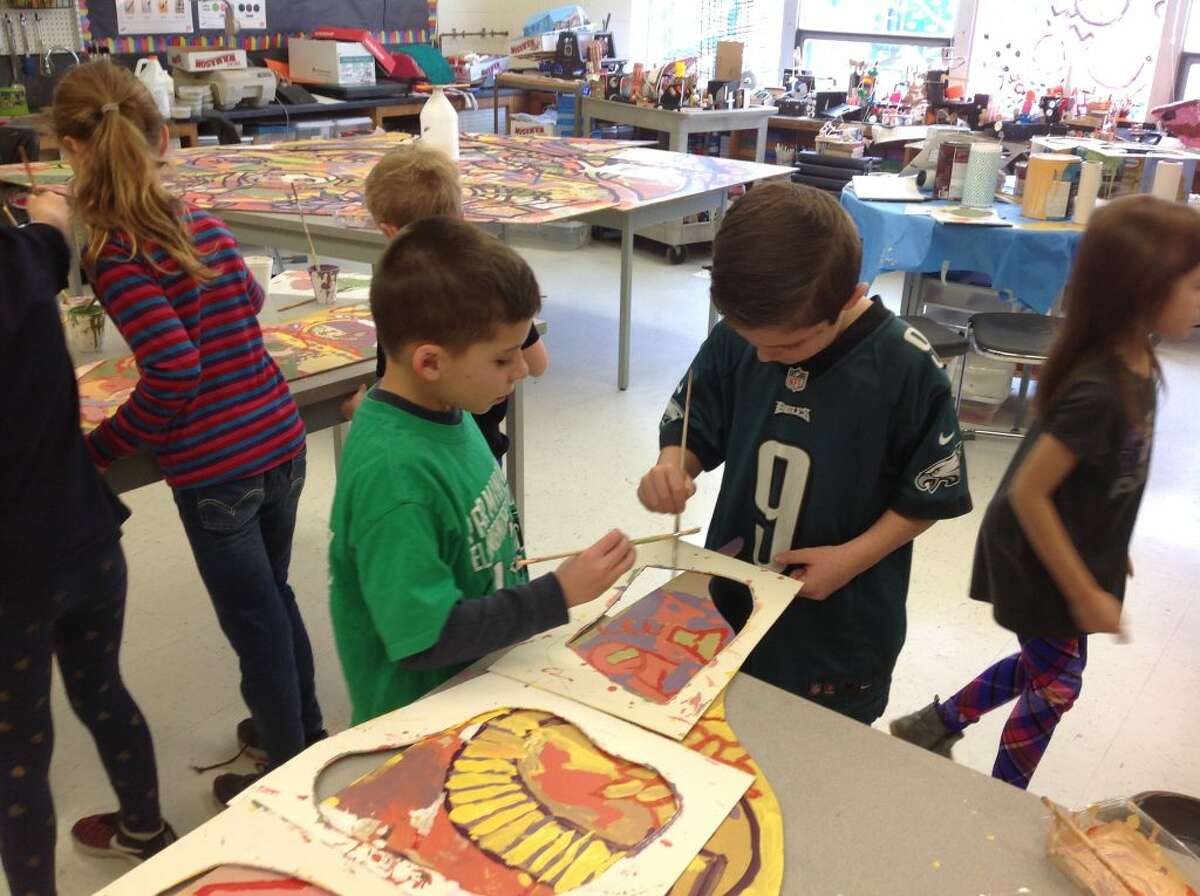 Farmingville Elementary School (FES) students arrived back at school on Jan. 2 and immediately began working on a whole school, collaborative mural.
The mural shows what life at Farmingville means to each child.
The finished pieces now hang on either side of our FES stage.  Each time an FES child enters the FES cafeteria for lunch or an event they see their work and the work of their friends on display.
Rachael Penney, FES art teacher worked with the school's 2018-19 Artist in Residence, Richard Price, to create this wonderful opportunity.
Working with Price, FES students were able to create a school-wide mural showcasing the students' art. The mural is a compilation of the students individual art brought together on hard board.
The imaginative mural began as individual artwork submitted by students in grades 3, 4 and 5.
Price pulled a single element from the drawings to add to the mural. The next step involved school wide involvement. Each student was asked to sponge or paint shapes over the drawings to create a colorful background. Once the background was completed, Price repainted the original art elements to make them bolder.
The main mural has been hung on the sides of the school's stage.