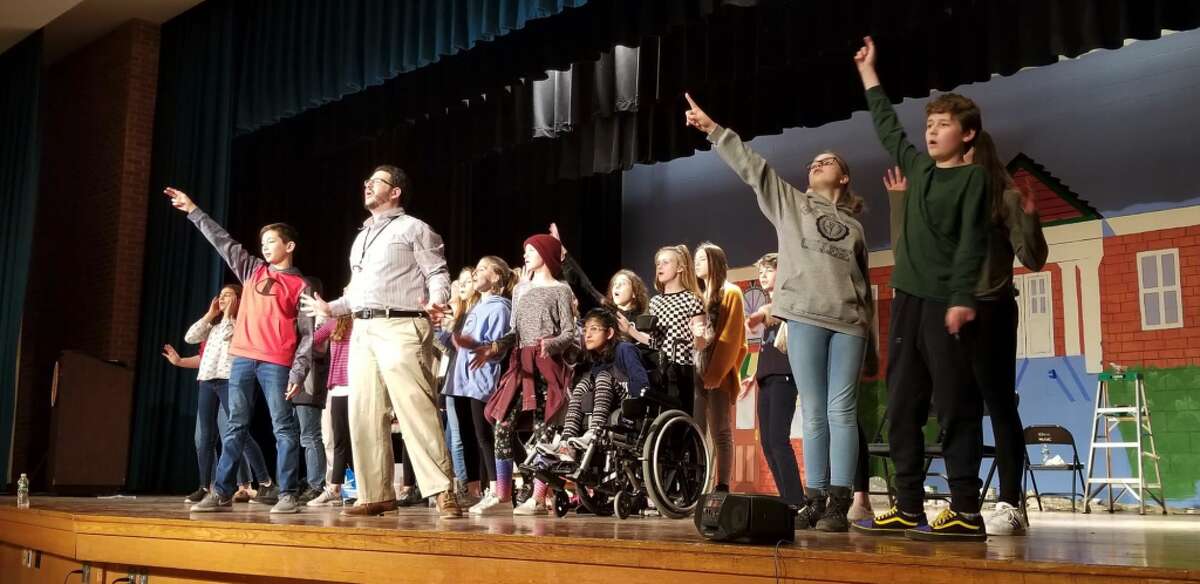 Audiences can take a step back in time this weekend and enjoy East Ridge Middle School's spring 2019 musical, "The Music Man, Jr." A committed ensemble of students will transport you to River City, Iowa, 1912, with a show full of quirky characters, memorable music, and classic Broadway charm.
The show will take place Friday, March 1, and Saturday, March 2, at 7 p.m. in the ERMS Auditorium, and is directed by Jacob Litt, a Ridgefield High School graduate ('14). This show has inspired more than 50 East Ridge students to participate in all aspects of the production, and a talented group of parents and East Ridge staff have also played important roles in making the show possible, with help on set, costume, and technical design, a press release said.
"The Music Man" story begins when Harold Hill, a con-man salesman, comes to River City, Iowa, looking to pull off one of his money-making schemes: convincing the townspeople that they need to establish a children's band to get themselves out of trouble.  Harold slowly begins winning over the townspeople, much to the frustration of the town's mayor, but his plans get held up when he encounters Marian Paroo, the town's stubborn piano teacher. Marian wants nothing to do with Harold, even as his promises of a band help her shy little brother Winthrop come out of his shell. Harold decides he must win over Marian for his plan to succeed, but as he starts to develop true feelings for her, he is faced with a difficult decision for his path forward.
The show is appropriate for all ages. Tickets are $8 each, general admission, and will be available at the auditorium entrance starting 30 minutes before each show (6:30 on Friday and Saturday). If there is a weather cancellation, a snow date performance will occur on Sunday, March 3, at 2 p.m.