This is a carousel. Use Next and Previous buttons to navigate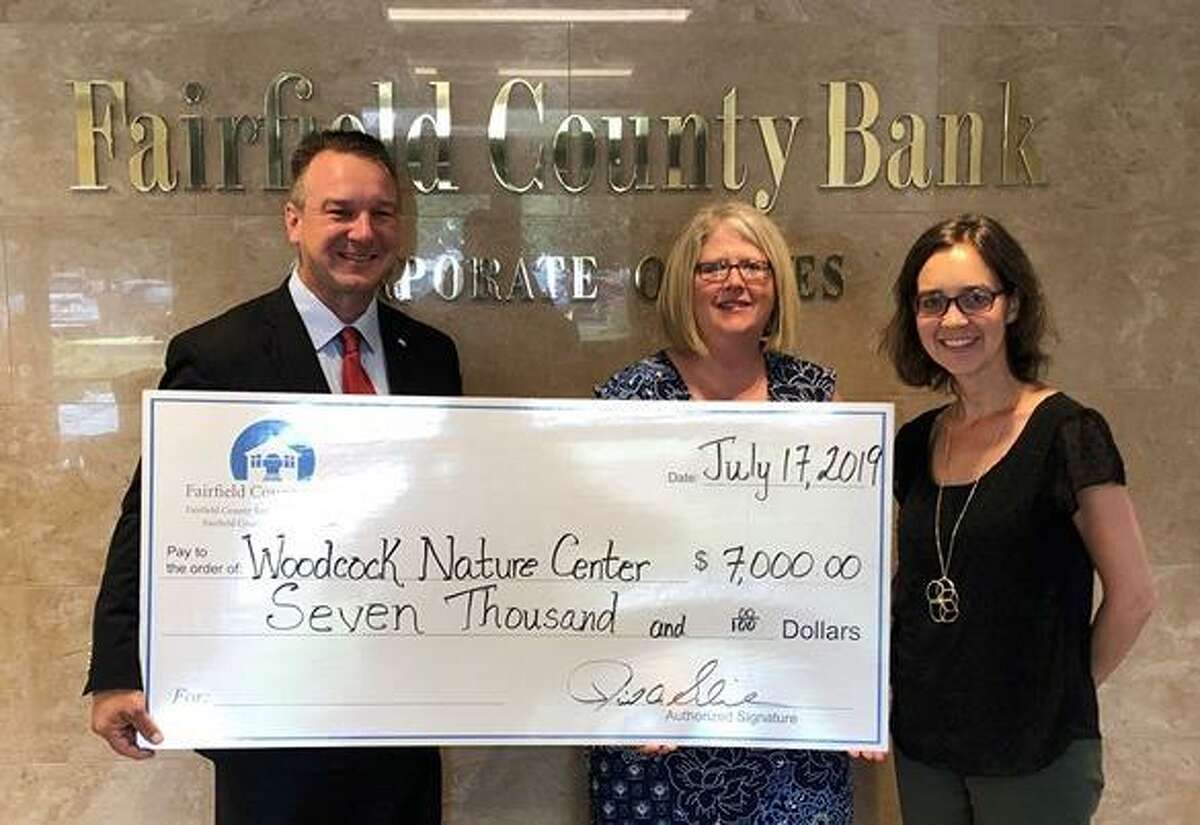 Fairfield County Bank has awarded a $7,000 grant to Woodcock Nature Center to support its general operations as well as a new outreach effort to offer one of the nature center's popular field trip programs to an elementary school in an under-served community. The bank has been a partner to the Nature Center since 2017.
"It is a testament to Fairfield County Bank's devotion to our community that it continues to deepen not only its financial commitment to Woodcock but that the bank's management team has increasingly dedicated its time and energy into ensuring the continued growth of our organization," Woodcock Executive Director Lenore Eggleston Herbst said.